We all know Amazon is one of the biggest e-commerce players in the market today. But still, it requires SEO for continuous growth. In fact, any high-volume retailer will need it not just for organic traffic but overall sales & conversions too. But how will a customer come to know about your website? Probably they will through a social media platform. The real deal begins right after this which is persuading them to purchase your products. You can achieve this by engaging in attractive web design and smart & engaging product descriptions. Enhancing sales to large extents is possible through well-defined eCommerce product descriptions. Any website owner can avail eCommerce development services where proficient writers craft winning descriptions for each of your products.
In this blog post, we will learn the role that product descriptions play for SEO.

Guidelines for creating SEO-friendly & readable product descriptions
Understanding products – If you look at the top Google products, all that you will discover is short and crisp content with details about necessary features. Benefitting from eCommerce development services is only possible when you have a clear understanding of all your products. Also, the writer with whom you will associate needs to comprehend the reason for developing or manufacturing a product. This will follow with SEO-friendly product descriptions that again facilitate the exclusive selling points. Some tips for analyzing the products & the paint points are:
Conduct individual research
Learn the use & purpose of a product
Evaluate the advantages of the products for the projected users
Going through demo is important for learning 'How it works'
Ask the manufacturer or developer for the technical details
Include minor & major detail about products
Be informative – When it comes to SERPs, these do not appreciate products containing deceptive descriptions. These want informative descriptions. While product description writing, it is important to include the potential benefits. But if the writer keeps on using phrases such as top ranking, best-selling or most demanding, it can pose harm to your business rather than doing good. The eCommerce product descriptions need to be SEO-friendly. All the core attributes need to be included along with the practical utilization of the products.
Search engines now emphasize more on offering value instead of stuffed keyword ranking on the product pages. Always putting promotional contents is not advisable.
Emphasizing the key features – If you own an e-commerce website, you know how tough the competition is. To get hold of engaging eCommerce product descriptions, investing in eCommerce development services is mandatory these days. This will also help in keeping the competitive edge intact. No matter how much functionality you put forward for consumers, if you do not highlight key features, it will be of no use. This makes discussing the product selling points crucial within the descriptions.
Frequent buyers can sometimes be in a hurry & they can sometimes just glance at the landing page of your website. It is easy to catch their attention right over there by listing down the key features in the descriptions.
Defining the target audience – Designing a website includes showcasing several products along with product description. But if you are a novice & is a start-up, you must go through a product description sample. It is significant for comprehending the correct way of crafting good descriptions. Every product carries a particular set of concerned audience. However, how rapidly you recognize this & target them is what the real deal is all about. You must correctly define those individuals who will probably show interest in all the products. Adding benefits in the descriptions is important so that customers do not suffer from guilt prior to making a purchase.
Writing an amazing copy of the products is only possible when keyword placement is implemented correctly. This makes you aware of the individuals you actually require to serve. Professional assistance these days is readily available through eCommerce development services that are put forward by talented writers. They craft engaging buyer persona & not just search engine bot. You can then refer to the persona every time you require a reference point while forming product descriptions. Starting with the buyer persona creation calls for evaluation of the target audiences' common behavior & mapping out the pain points.
Copywriters & business developers sometimes try to search for contents that buyers would want to see before purchasing online products. By this they can get a hold of their interests and habits.
Write distinct & unique copy – Even after going through Amazon product description template & using SEO description generator, missing out the core SEO element can harm your business. The core SEO element is the uniqueness of a particular product page. Even if we look at some years back, we will find marketers who copied the descriptions from their competitor page & made necessary changes for making it look exclusive. Search algorithms at that time were not that Smart for evaluating the meaningless rephrasing & spinning. But now the times have definitely undergone transformation.
Uncovering plagiarized content is not just more refined but SERPs only value the authenticity of the product descriptions. In site title examples, you will see that writers have received inspiration from various product descriptions but ultimately write it in their own language. Usually, descriptions should not be very lengthy. Hence, if anyone copies short sentences, then it will lead to nothing but plagiarism penalty.
Final Say
A lot of honing & heightening comes into play when it comes to writing high quality product descriptions. Defining a product incorporates several methods but eCommerce product descriptions must carry a friendlier tone. Highlighting the features that are in demand currently is important. Sticking to a single-dimensional approach is not advisable as it might not work as long as the business continues. Ensuring such intricacies is possible when you hire best writers from companies providing eCommerce development services. This is the best way of succeeding in your business niche.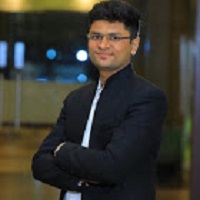 Author Bio:
Manan Ghadawala is the founder of 21Twelve Interactive which is one of the best 
mobile app development company
in India and the USA. He is an idealistic leader with a lively management style and thrives on raising the company's growth with his talents. He is an astounding business professional with astonishing knowledge and applies artful tactics to reach those imaginary skies for his clients. His company is also recognized by the Top Mobile App Development Companies. Follow him on
Twitter
|
Facebook
|
LinkedIn