Social media engagement not only helps brands to reach out to their target audiences in a more informal and unstructured manner but also comes in very handy for driving traffic to the websites for conversions. In a number of indirect but impactful ways, social media traction is also responsible for enhanced search engine results page rankings.
A vibrant social media leads to brand awareness being boosted for both old and new customers who are likely to visit the website to get more details. However, the mere creation of social media accounts will not result in these benefits accruing to the brand. You need to engage with your target audience and build their affinity for the brand. Some of the best ways of making social media work for you:

Complete and Updated Profile
The profile is the first page that social media users see when they visit your account. It is very important that the profile is complete with all the important information like the name of your company, the website address, the activities you are in, and the principal benefits accruing to customers. Including the product names and important keywords in the form of hashtags improves discovery in searches.
After reading the profile, all visitors should be very clear about who you are and what you do. Including a compelling CTA boost the traffic to the website from where you can lead the prospect along the sales to funnel to make the conversion.
Personal Engagement with Followers
The biggest advantage of using social media marketing over conventional advertising is that you get the chance to personally interact with your target audience, which humanizes your brand that finds a better resonance with followers. By responding to follower comments and queries, you can show that you take the relationship very seriously and are interested in solving the problems that they may have. The value addition that you can do with personally structured and customized responses encourages more engagement and top-of-the-mind recall that is ultimately responsible for sales.
While you can boost the number of likes by engaging agencies like stormlikes, the enhanced level of engagement with your followers not only makes them feel appreciated but also results in a spillover effect on the rest of the users who see the quality of your engagement. This is helpful in the acquisition of more followers and in turn, more website traffic.

Collaborations with Influencers
By entering into partnerships with social media influencers to endorse your brand, you can increase your brand awareness among those you had not been able to reach previously. This can help you to acquire new followers who are likely to want to know more about you by visiting your website.
Working with influencers makes your brand more credible due to the endorsement being made by trusted personalities and this raises the level of interest among prospective customers who go on to visit the brand website to know more and purchase.
Conclusion
Social media is today used by more than three billion users around the globe. Even if your target audience is local, you can increase the traffic to your website by strategically establishing your brand presence on social media that serves to engage with your target audience and create brand goodwill that is all-important for traffic creation and lead generation.
With social media becoming the most influential marketing tool, it is essential to have good social media engagement for your business to flourish. But creating posts that attract customers and increase sales can be hard.

By using the AdZis content engine you can create social posts in minutes along with several other types of content like videos, blogs, etc.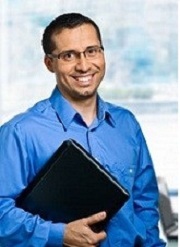 Author Bio: Walter Moore is a notable management consultant and digital marketing expert. He is an experienced digital marketer and has helped e-commerce businesses in all niches gain with his effective marketing strategies and guidance.