E-commerce the largest growing market place of the world has turned everything upside down in this globe. Before stepping into the e-commerce sphere you should ask yourself some questions. Why are you entering the e-commerce world? How it could be beneficial for your future? There could be many answers in your mind, like; it is easy. It's indoor work. The e-commerce business never stops whether it's a lockdown or quarantine. But somehow e-commerce business has tough competition in the market.
It doesn't matter how tough competition is, what matters is how to wrestle with them. The resources and facilities are much more advanced and upgraded with everyday life that makes it easier for our brand awareness.

1) Strategy
Building an e-commerce website is not a difficult task, the major work is to maintain and make it visible. Before taking any step, build up a strategy and makes some plans. Believe me, there's no use of building a website if you don't know what to do with it. If you think your website will help you in branding, so I'll tell you, social media can do better than that. No one knows your website but if you come in front of 3 billion people that will surely be going to help.
2) E-Commerce Business
What type of business you'll be running? What will be your target market? E-commerce has different categories, it is complicated to work on every category, so choose one. But I would recommend you to go for that one which has less competition around you. It is up to you whether you trade, go for branding, or provide services.
3) Awareness of your brand
We are living in that era where everything has become so easy. Branding your company or product isn't a difficult task. You have social media to reach 3 billion people with your content. All social media platforms have been upgraded like you can make the business account on Instagram or Facebook. You can also pay some pennies so your post will become a featured post.
4) Niche Research
You cannot work on anything you like. It's not up to you because there is already a tough competition in the market. Choose high priority products or services so you would at least get a chance to show off. Niche research gives you the benefit of having a lot of support from the consumer's side.
When you have identified your business model you will be in a hurry to start selling up your things. But wait! Who are you? What's our image in the market? And why people would buy it from you when they have Amazon and eBay. But there's a chance by which you can show up is ranking through a keyword.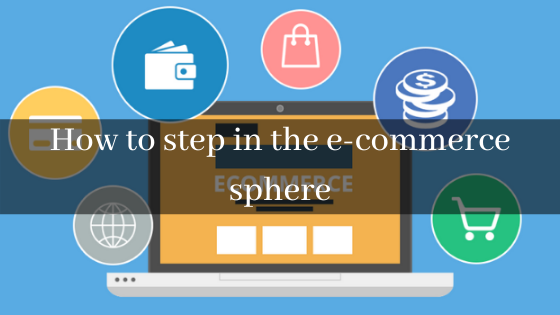 5) Survival
When starting any kind of business just keep that in mind that you won't be able to hit sixes and fours from the very first day. You have to work day and night for at least 6 months, especially in e-commerce business where you'll be having tough competition. After that, you will be able to make your image in the market. Forget about the profit at the beginning, first of all, you have to recover all of the money that you have invested in your business. After that take some bigger steps that will take your business to the upper level.
6) Fall Down
The key to a successful company is a satisfied customer. The customer is the main source for running the business. Maintaining a customer to be your regular one is important. There could be some reasons which you could lose a customer.
1) Providing poor services
2) Products not available
3) Customer finds difficulty in contacting
4) Your competitor is providing better services than you
5) Don't make the customers wait for long to solve their problem
7) SEO
The main focused part of e-commerce is SEO. You won't be able to manage your website without optimizing it. Social media is just a way of attracting customers to your website; it won't help you run your business the way an optimized website does. A website is a root for any e-commerce business and SEO is the backbone of it. If you are an SEO expert so starting your e-commerce business is a child's play for you and if you are not, you should know about the basics of SEO for your business.
In A Nutshell
Stepping into the competitive world is a big risk, especially when you have stores like Amazon and eBay. Those are a one window solution for any kind of shopping. There's nothing bad if you are starting your own business, but you have to be aware of all the above-mentioned extremities for running your business.
If you are someone starting off in the e-commerce market, there are a lot of aspects where you have to focus on. From strategy to research, there is a lot to do. But content creation and its optimization are important tasks that requires attention.

We do realize the importance that's why AdZis Content Engine comes to your rescue. With our content engine, you will be able to create content for various needs of your e-commerce store with SEO optimization and at low cost.
Author Bio
Umer is a professional table tennis player, who has a bachelor's degree in Business Administration. He is a frequent flying freelance writer who is up to scratch with writing on any topic that is trending on social media. Say hello to him on Instagram.