Contribute to Adzis Content Hub: Become a Guest Blogger
If you are looking to contribute your content on Adzis eCommerce & Dropshipping Hub as a guest author, we are accepting guest posts under our "Write for us" program;
We accept guest posts in areas related to internet business, artificial intelligence, natural language processing, machine learning, startups, digital marketing, growth hacking, Shopify, Woocommerce, Magento, dropshipping, and ecommerce (both about ecommerce business & technology side of e-commerce).
Content should be original and should not have appeared elsewhere online or in print already.
Content should be distinctive and should be content-focused, and written in a conversational tone.
Add your bio and a photograph along with a backlink if you want to include those in the post.
If you are an influencer with a social media following you can also share your twitter/Facebook handles with us to be tagged when shared on our social media.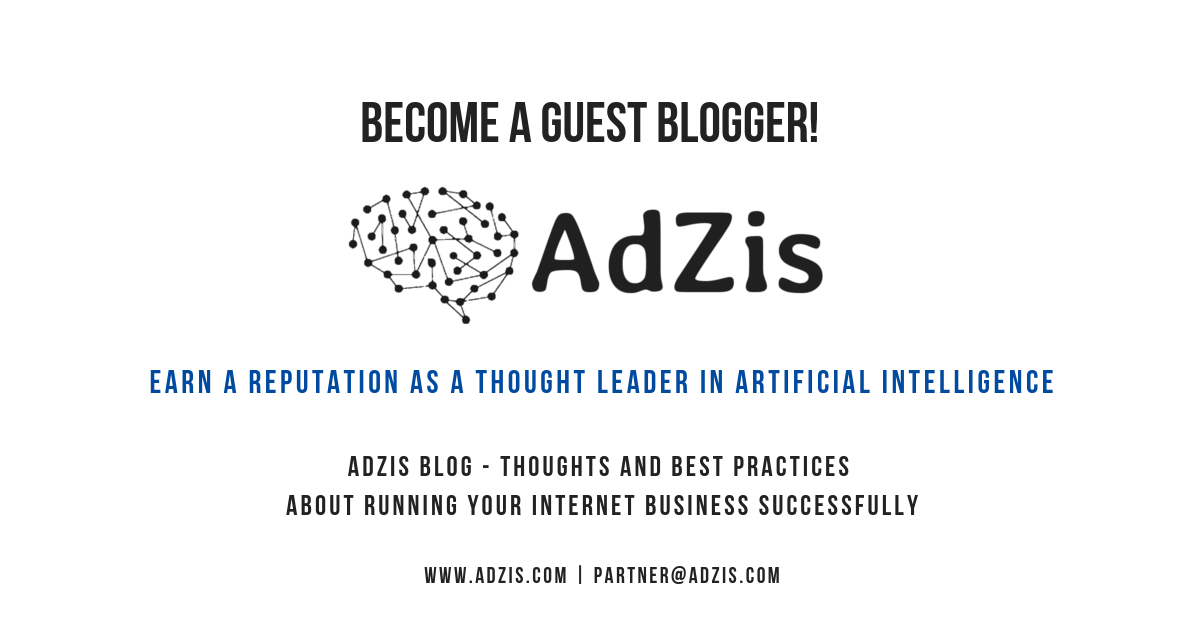 Write for us now!
Reach out to us at partner[@]adzis.com if you are pitching a proposal for marketing partnerships, content sharing with your blog, business or youtube channel.