Most people who want solutions or results to certain things often turn to the internet for solutions.
They simply input keywords stating what they are looking for or related to what they want. In return, search engines will give them "related results" using those keywords.
With the results presented to web users, they proceed to make a choice.
Multiple studies have shown that web users often choose the webpage that appears on the first page of the search engine results.
Some studies further show that most web users often choose webpage from the first three to five results.
This means that you would be losing out on traffic if the related webpage of your website does not appear on the first page.
Furthermore, you may not get optimum traffic if you do not appear as a top five link of the search results.
Search Engine Ranking Pages
To be able to get your first-page ranking for your eCommerce website, you need to understand how search engines rank search results.
Search engines use a number of criteria when ranking search results.
Although most eCommerce website operators know that search engines use keywords.
However, not all eCommerce website operators know about the other criteria for ranking search results.
Below are some of the search engine result pages ranking criteria:
Keywords
Page loading speed
Web contents
User Interface and User Experience
Presence of backlinks
Optimization for mobile devices
Page or website security
If you want to appear on the first page of search engine results, your eCommerce website has to meet the criteria stated above. Here are some tips to meet those criteria above and rank as a top result.
Use "all" the necessary keywords
In regards to keywords, most websites often focus on long-tailed or short-tailed keywords.
Very few websites consider related trending keywords.
Related trending keywords are keywords related to the contents of your websites and are among the most searched words.
To get the most of the keywords, use all of the different types of keywords appropriately. Use them at least once, do not fill website contents with keywords.
Filling the content of your website with keywords will ruin the outlook of your content. The content will not look readable or natural.
Furthermore, search engines will penalize you for using a dark SEO strategy like keyword stuffing.
Insert keywords naturally into your content.
Optimize the navigation of your E-Commerce website
The navigation is the spine of your eCommerce website. It plays a significant role in the user interface and user experience of your eCommerce website.
To this end, it is important to optimize the navigation of your website.
Insert a fixed navigation bar at the top corner of your screen that web users can click regardless of their location on the page.
You should also use a "three-click navigation style". This implies that web users should be able to see the contents of your menu with three clicks.
Optimize your E-Commerce store for mobile viewing
Most web users (about 90%), access the internet using mobile devices like phones and tablets.
If they cannot enjoy maximum user experience on your website due to the small size of their screen, you will miss potential customers. This is why it is important to optimize your eCommerce website for mobile viewing.
When designing your website, you should ensure to optimize it to fit smaller screens.
You can also install plugins to optimize your website for mobile viewing.
Some websites often have a mobile view and desktop view. You can as well do the same.
Most eCommerce experts are of the opinion that you should design or develop your website first for mobile viewing.
When designing or developing your website, you should preview the mobile view of your website. This way, you will be able to see what it looks like from the perspective of a phone or tablet user.
Ensure to link your store to websites of authority
Linking your eCommerce website to other websites of authority increases your SERP.
If your eCommerce store is a retail outlet for major brands, you should use related words to link those top brands to your website. As long as they are not links to the competition, you should incorporate them into your website.
You can also link your store to your social media pages. You can then share certain content of your website to your social media pages.
Sharing to social media is effective for landing pages.
Besides websites of authority, you should link the contents of your website to other web pages within your website.
Incorporate a content-based platform into your E-Commerce store
Although the likes of Woocommerce mix and match plugins help optimize your eCommerce website, it is not enough.
You still need a content-based platform that will help boost the SEO of your website.
A content-based platform also offers additional features.
The most popular content-based platforms are blogs and the news section.
You should understand how both work and decide which is best for your website.
It is through the content-based platform that you get to effect certain SEO techniques.
Content-based platforms are also best for promoting your website. They make it easy to jump on trends and boost your online presence.
Without content-based platforms, your website will be idle till there is a new product.
Content-based platforms help to keep your website "busy".
Use multimedia appropriately
Despite its immense benefits, multimedia do have downsides. These downsides occur when you do not use multimedia properly.
Stuffing your website full of images can cause it to lag. The same applies to designing videos to auto-play.
Before uploading pictures, ensure to optimize them. This reduces the space they take up.
With lower data load, your eCommerce website will load faster.
Images are necessary for an eCommerce store and you often need many images. This is the more reason you should optimize all of them.
Also, allow users to decide if they want to watch videos. Do not auto-play videos.
Author Bio: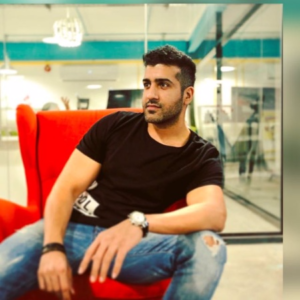 Junaid Ali Qureshi is an eCommerce entrepreneur with a passion for emerging tech marketing and eCommerce development.
Some of his current ventures include Progos Tech, WooCommerce Plugins, Elabelz.com, Titan Tech, and Smart Marketing.
If you want to appear on the first page of search engine results, your eCommerce website has to include related trending keywords. Related trending keywords are keywords related to the contents of your websites and are among the most searched words. If you are looking for SEO-friendly product descriptions, you can avail the service of Adzis to get the job done without burning your pocket. You can check our site for more details: https://adzis.com/