INTRODUCTION:
Three magic letters SEO, which makes anyone's head spin like Roller Coaster. Do you have an e-Commerce website and looking for ways to bring in new sales? The first place to start for that is to optimize your website for search engines like Google. Exposure to search engine networks is the most crucial factor for an online business. No one can deny the importance of SEO guides in any e-commerce business. SEO has a direct impact on the sales of e-commerce products. It influences the traffic of an e-commerce product page.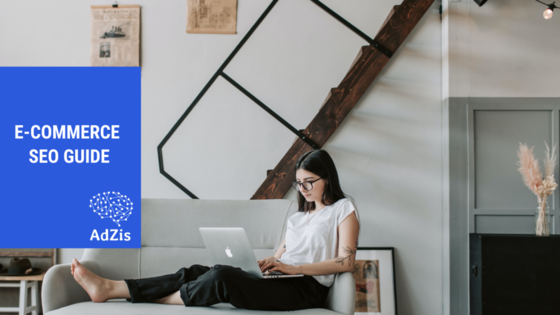 We are living in 2022 and now search engines have improved their SEO practices significantly. And the world is moving towards AI and voice-based searches. Sadly, stuffing too many keywords doesn't work anymore. However, there are still some old tricks and practices up in our sleeves that are not going anywhere soon.
ROLE OF SEO IN E-COMMERCE
The role of SEO in e-commerce is undeniable. It is a technique that comes with enduring perks and requires considerably low investment compared to running paid campaigns such as Google Ads, PPC, CPC, or resorting to sponsored campaigns on social media that drain so much money out of the business capital— typically if your e-Commerce business is not a giant one.
SEO can bring your e-commerce site a steady flow of organic traffic that lasts for a long time. A good marketing strategy should find a good combination of paid traffic and organic traffic to be able to reach the most customers. However, most small businesses struggle with SEO because they lack knowledge or patience. Doing SEO for e-commerce requires an additional set of skills due to the peculiar characteristics of an e-commerce site.
WHY REQUIRES SEO AND MUST DO PRE-ACTION
It is no secret that around 70% of customers come to purchase decisions through search engines before they proceed to carry out shopping over the internet. If you have tried SEO for your e-commerce site but failed to get the results you wanted. In this e-Commerce SEO guide, we will explain web traffic and SEO best practices that help direct traffic to your online store and improve the conversion rate. These SEO practices can improve your search engine ranking even today.
UNDERSTANDING THE WEB TRAFFIC
The term web traffic refers to the amount of information or data sent and received by visitors to your website, blog, or e-Commerce store. You can precisely assess how many visitors visit the website during a specific time with traffic analytics tools.
Primarily, there are two data analytics metrics commonly used.
Page views:
It refers to the number of times users come to visit a website. However, when a person visits more than one page of the website, they are measured as additional page views.
Unique Page views:
When a person visits a page once or even frequently during a specific period, it falls into the unique page views section.
Features of Google Analytics Tool
For further in-depth analysis of the web traffic, the Google Analytics tool is used that allows webmasters and e-Commerce SEO professionals to make a better understanding of how a website functions.
– Impressions and Clicks
– Sessions
– Traffic Channels
– Bounce Rate
– Demographics and Visitor's Location
– Acquisitions and Conversions
Uses of Google Analytics Tool
Google Analytics tools come with a full pack of features and are not limited to the above-listed ones alone. All these metrics allow e-Commerce Companies to figure out where a website is lacking in functionality and also help identify areas of opportunity and further enhancement.
Before we get into specifics, it is important to mention why SEO is a critical component for every e-Commerce business.

SIGNIFICANCE OF E-COMMERCE SEO
The first thing to consider is that SEO means totally organic traffic. Organic traffic means that you don't have to pay money to bring visitors to your website.
Now that you came to learn the significance of placing your online store website in the top three SERP positions, you might wonder how to do it in the first place. That's where a professional SEO in-house team or freelancer comes into play.
What makes an SEO-led marketing strategy unique is that it brings in organic traffic. Visitors usually have fatigued and shy away from websites that are pushed up with paid campaigns and naturally feel safe going for websites that have no ad tag attached to them on the search result page.
TRAFFIC SOURCES AND THEIR DISTRIBUTION RATE
As per SEMrush reports, 37.5% of e-Commerce traffic originates from searches, which is the number one source of organic traffic. It can be interpreted that you could lose 37.5% of potential traffic to your online store. What is more overwhelming is the fact that more than 60% of visitors often click the top three websites on the search engine results page ( SERP).
You can increase your conversion rate by 14.6% by applying SEO principles will be the most beneficial and profitable decision for your e-Commerce business, At the same time, your website can reach the top in the search engine results.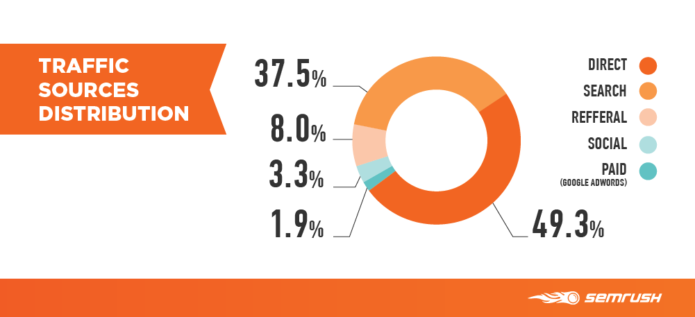 Source: https://cdn.semrush.com/blog/static/media/63/8f/638fde9feca51a4dd3a1009a868ac748/1.png
E-COMMERCE SEO DOWNSIDE?
There is no such downside apart from time consumption. However, the long-term benefits outweigh the time invested in optimizing your website for search engines.
SEO implementation is not an overnight or quick-fix remedy for your e-Commerce store. It takes time for your online store website to fully rank against every service and product-related keyword and phrase that people come to key in as a query in the search engine bar and to reach out to your website.
Without further ado, let us get into the best SEO guide that will drive more traffic and improve the conversion rate for your e-Commerce business.

OPTIMIZE PRODUCT CATEGORY PAGES
Category pages are perhaps the most popular pages to optimize. Focus on these optimization tips to achieve maximum results.
Treat each category page as an individual home page for closely related products and perform SEO on that page the way you would with an important landing page.
Add more content to thin category pages.
Use search engine-friendly URLs.
Make sure the design is both user-friendly and search engine friendly.
Build deep links to these category pages.
WEBSITE DESIGN AND RESPONSIVENESS
Equally important as loading speed, website responsiveness also determines the success of a website. Your e-Commerce website must be capable of auto-alignment when get accessed through any type of device, laptop, desktop, smartphone, tablet, or iPad so say. All the devices have different display resolutions and your website must align itself across such devices' screens.
A lot of time, web design overlaps occur when a website is not fully responsive and results in an increased bounce rate.
OPTIMIZE FRIENDLY URLS
Once you make sure that your content is unique and high-quality now you should focus on the URLs to optimize that. You should keep keywords on the URLs as well. Because your final intention is to let Google understand what is there on your e-commerce product page.
Use of SEO-friendly URLs
URLs of your page are one of the ranking factors Google and other search engines take into account. Also, it appears at the top of the search result, so all your customers can see it first when they search on Google. So, they should be well structured and should contain the primary keyword you want to rank for. Avoid using symbols, digits, and unrelated stuff, which makes it unprofessional. The URL of any page should be short, easy to remember and relate to the page.
OPTIMIZE NEW PRODUCT PAGES
Good site structure and internal link structure are crucial to ranking new product pages well. Search engine robots will naturally follow the category page that your new product pertains to arrive at the new page. To help them index your content faster, focus your efforts on optimizing those category pages.
Another way to get your new product pages indexed and ranked quickly is to add them to the homepage. Search engines scan the homepage all the time for new content, and if your new product is there, it will get indexed right away.
To improve a new product, start by researching competitor products that are already ranking. You can see important factors that could help you improve your product page, images, headings, and description length. Once you've pulled together that information, you can adjust your product page accordingly. Product background removing service is a great tool to improve the quality of the product images on the e-commerce product page.

OPTIMIZE PAGE SPEED
Whether a visitor will stay and browse your website or not largely depends on the speed of your website. The visitors are not bound to stay on your page and keep watching it loading. If your pages do not load within a second then they will leave and never come back. Remember one thing, the visitors browse your websites to see what you are offering. If you cannot show them immediately after they come, then you are wasting their time.
So, it is extremely important that you optimize your page speed. To increase the page speed you can obtain several steps. Besides working on the website and coding, you can reduce the size of the image. It's a major part of image editing services.
LOADING SPEED AND MEDIA OPTIMIZATION
Search engines crave websites that load fast enough. Speed is one of the major ranking factors that help push up your website to the top of search result pages. From the end user's perspective, loading speed is very detrimental as well. Visitors often bounce to other websites when the loading speed is too slow and lateritic.
Multiple things come into play that hinders the speed of a website from loading fast enough. Website weight is a terminology used which implies that how heavy a website is and what makes a website heavy in the first place.
Typically, media files, such as pictures and videos that are embedded in websites can make and break a website's speed. Thus, all media files must meet the required format, size and resolution. Moreover, the site has to clean up every dead and broken internal link as it does stop websites from loading up within the required time.
INCORPORATE ENGAGING CONTENT
Whether textual or visual, content is another devil in disguise when it comes to websites of an e-Commerce nature, or generally of any other genre. Keeping visitors engaged through content that grabs attention is the way to make them stick to your website.
As an online store, your website must include quality pictures that flawlessly load up and are capable of zooming in and out. It allows customers to evaluate and make a judgment about your products and proceed with a purchase decision. Furthermore, concise and eloquent product descriptions and former customer reviews table help in an increased rate of conversions and leads.
Consistent blogging
Your website will not rank high on search engine pages unless your blog is regularly updated with new content—preferably four times a week or more. Google uses web crawlers (bots) that index sites daily and tracks how often a site is updated.
 Run a regular website audit
A website audit is done to check for broken links, duplicate content, and incorrect spelling. Check for any pages with not enough text on them or anything that may be considered spammy by Google's standards, such as low-quality articles without images and videos.
HOW DO I DEAL WITH PRODUCT PAGES THAT HAVE LITTLE CONTENT?
Many e-commerce sites pull product information from the database, leading to multiple product pages containing no more than a few photos, some short texts, and nothing more. Worse, the product information may be duplicate content if you have many similar products. This leads to confusion from a search engine's point of view. Without enough content, it cannot tell how relevant your page is to the user's intention. To fix this, consider:
Encourage user-generated content such as reviews and feedback.
Strengthen your product category pages if you have thousands of products (see next section).
Use of Important Keywords after Thorough Research:
After unique content, keywords are not going anywhere because they are the most important part of ranking any page. Any search query is like a keyword. Decide on a few keywords and shape your website accordingly. Use the words in headings (H1), intermediate header (H2), page titles, and links. And by using those keywords inside your original content the chances of that content ranking increase.
But keep in mind that excessive use of keywords in texts can be punished as it might indicate attempts of keyword stuffing in Google's eyes. Additionally, avoid keyword stuffing because it makes the text stubborn and difficult to read.
PUT THE FOCUS ON H1 AND H2 TAGS
To know what topic you are writing about, Google looks primarily at the post title, H1 (largest heading), H2 (sub-title), and the name of the URL (address). Make sure these are unique and preferably contain one or more keywords.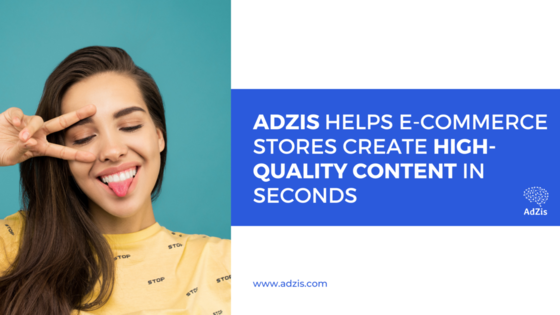 Use of Unique Content:
The backbone of any SEO strategy is unique and original content. If you haven't been employed or don't have original content for your products, services and blogs, then you might find it very difficult to rank. So, the first thing you need is original and unique content to rank in SERPs. Also, it gives customers a reason to buy your products. Especially if you are an e-Commerce store owner and looking for an ultimate featured pack CMS that fulfill all your business needs, we recommended you go with  Magento 2 Migration Service which allows you to leverage the latest feature & perks without any data loss.
Other than your product description, you can share news, trends, new launch, and development in your industry as a blog post. Because search engines get new content regularly to rank in SERPs. This can significantly improve your brand's reach.
WRITE A UNIQUE AND EFFECTIVE SNIPPET
The featured snippet is the thing that we see under the link that comes when we search for something. We tend to read the featured snippet first and decide if we will go to this link or not. If you want your visitors to hit the link of your pages, then provide enough information in the featured snippet. Include the main keyword of the page so that it comes on the SERP. Avoid copying others' featured snippets. Also, avoid ill-written featured snippets.
Use of Meta Tags
The meta tag is an essential part of on-page SEO. It indicates to search engines what your page is all about. Don't just copy-paste your meta title and description even for pagination. Write unique and original meta tags for each page. Because for Google, it would be hard to distinguish between two pages with similar meta tags. And because of that, your page may lose ranking in SERPs.
Insert the primary keyword into meta tags so that it would be easy for search engines to index and rank your page. For best results, try to write meta titles of around 50-60 characters and descriptions between 100-300 characters.
Use of Structured Data
Structured data means a well-organized data code that you can put into your e-Commerce website. It helps search engines to read and display rich results in SERPs. This rich result of structured data includes reviews, ratings, names, prices, dates, and much more information.
These structured data are also called rich snippets because they display rich results with extra information. With the proper use of tools, everyone can implement structured data on their e-Commerce website.
Use of Alt Text for Images
Alt-text is an HTML function that describes the use of the image. Search engine bots are not powerful in identifying the meaning of the image without the alt text. It helps them to understand what the image is representing. So, you should count this factor in your SEO strategy as well.
WORK ON INTERNAL LINKING
One of the most important SEO practices for e-commerce product pages is building enough internal links. This will help the visitor to know the maximum number of products you are offering. When you are describing a product's specifications, make sure you suggest relevant products to the visitor. This way you can help the customer to get the exact product they searching for. Moreover, you can let them know about your collection so that they get attracted to the products you have.
This is possible only by building enough internal links. For example, if you are offering ice cream on a product page then suggest other flavors of ice cream under the product description. Therefore, you are promoting two or more products at the same time. Similarly, you can create internal links by suggesting the most popular product list.
Building Authority
Building authority means doing off-page SEO. Off-page SEO includes link building, guest posting, social media posting, blog commenting, posting on forums, and other things. These techniques build your website's web presence. It indicates to search engines that other people on the web also consider you an authoritative brand by linking back to you.
You should be spending almost 70% of your time building authority on the web. Because this can drive massive traffic to your website. Also, it helps you to raise your brand awareness by doing the right things off your website.
CREATE MORE AUTHORITATIVE BACKLINKS
If you are outreaching, then keep one thing in mind. The links you are focusing on should be from websites that have good domain authority. Low authority links do have not much value to Google. To create high-authority backlinks for your e-commerce product page, you can go for a paid campaign. Or if you can manage free good authority backlinks, that is your credit. However, creating more authoritative backlinks for your product page can help grow your business, revenue, and impression.
Well, SEO guides for e-commerce websites have no limit. Every day Google is updating its algorithm and the SEO experts are reforming our SEO practice so that it matches the latest SEO practice. In short, SEO is a continuously developing matter. The best practices for e-commerce product pages are actually keeping updated and getting along with the latest SEO trends.
SHOULD I HIDE OUT-OF-STOCK ITEMS?
You don't want to disappoint your customers by showing an out-of-stock page. However, from an SEO viewpoint, it's better to leave these pages for unavailable items where they are and do the following:
Advise customers when they can expect the item to be available again.
Add the ability to backorder the item so that customers can receive it the moment it becomes available.
Add links to other highly relevant items that you recommend as a substitute.
If keeping an out-of-stock item online is a dealbreaker, then you can forward that URL to a comparable item. That will improve the user experience until you have a chance to restock the item. Otherwise, a 404 page will cause customers to bounce.
LEVERAGE THE POWER OF USER-GENERATED CONTENT
As we already know, the problem most e-commerce sites face is a lack of unique content. With a blog, you can pour your heart out through words. However, with an online store, it's not that easy or practical. There's a simple yet powerful way to cope with this though: user-generated content. Instead of hiring expensive copywriters to create content for you, encourage current users to create content for you. You can do this by:
Ask users to write a review for the product they just purchased.
Integrate social media on your pages so that users can easily share, write a comment about, or like the product they love. This will not only add social proof to your item but also improve organic rankings.
Create contests where users can win small prizes by sharing your products, posting a review, etc.
If all sounds too complicated for you, consider hiring a local SEO expert to do the job because after all, your focus should be on expanding the business. Leave the rest to those who can do their best. We hope you enjoyed our best e-commerce SEO guide for your e-commerce business.
INCLUDE CUSTOMER REVIEWS AND RATINGS
Aside from optimizing for the search engine, you should also design your site with your customers in mind. Include customer reviews and product ratings to help lead potential customers to see and buy your product on your website instead of shopping elsewhere.
INCORPORATE SOCIAL MEDIA PRESENCE
Millions of people today use social media, such as Facebook, Instagram, Twitter, YouTube, and the list goes on. Having your feet on any or multiple social media platforms can also come in very handy in terms of staying engaged with the audience.
Social media managers constantly reach out to people with consistent content and posting which results in driving web traffic to e-Commerce websites. The content pitched to social media accounts is not supposedly for sale purposes every time, but rather keeping the community aware and engaged by introducing something of discussion.
KEY TAKEAWAYS
The e-Commerce industry is an ever-green industry, and every online store today wants to claim its piece of the pie as online consumerism increases daily. To reach your desired market segment, an e-Commerce store must incorporate the enormous role of SEO to increase its online presence on the search engine network.
A search engine-friendly website requires complying with various matrices, such as loading speed, responsiveness, and content optimization to rank up and a consistent social media presence can result in driving more web traffic and boosting sales. Please feel free to share your thoughts about Adzis SEO guide for e-Commerce.
AUTHORS WHO CONTRIBUTED TO THIS BLOG

Darshit Parmar is a passionate Marketer, Analyst, Blogger, and Magento E-commerce Expert at Mconnect Media. His extensive 10+ years of experience & technical skills are as strong as his entrepreneurial skills that helped many eCommerce businesses to grow thoroughly. I.f you have any more doubts, then you can consult an eCommerce expert. If  you are one of the eCommerce store owners and want to grow your business, reach him at any time at [email protected]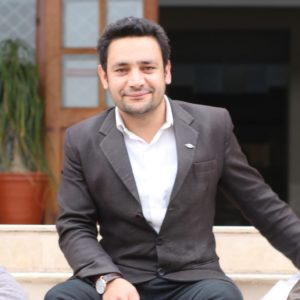 Muhammad Irshad is Digital Marketing, Content Writer, and SEO Specialist at FME Extensions Dubai— a leading eCommerce and Magento development company in Dubai.
Mr. Irshad enjoys reading and writing about Tech, eCommerce, SEO, Digital Marketing, Entrepreneurship, and Innovations. Be at ease reaching out and connecting to Muhammad Irshad on LinkedIn.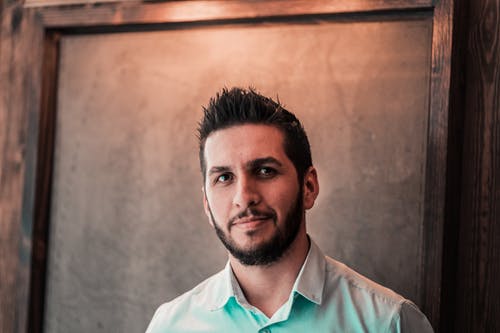 Stefan Robert
This is Stefan Robert. I am enthusiastic about the latest Digital Marketing Trends.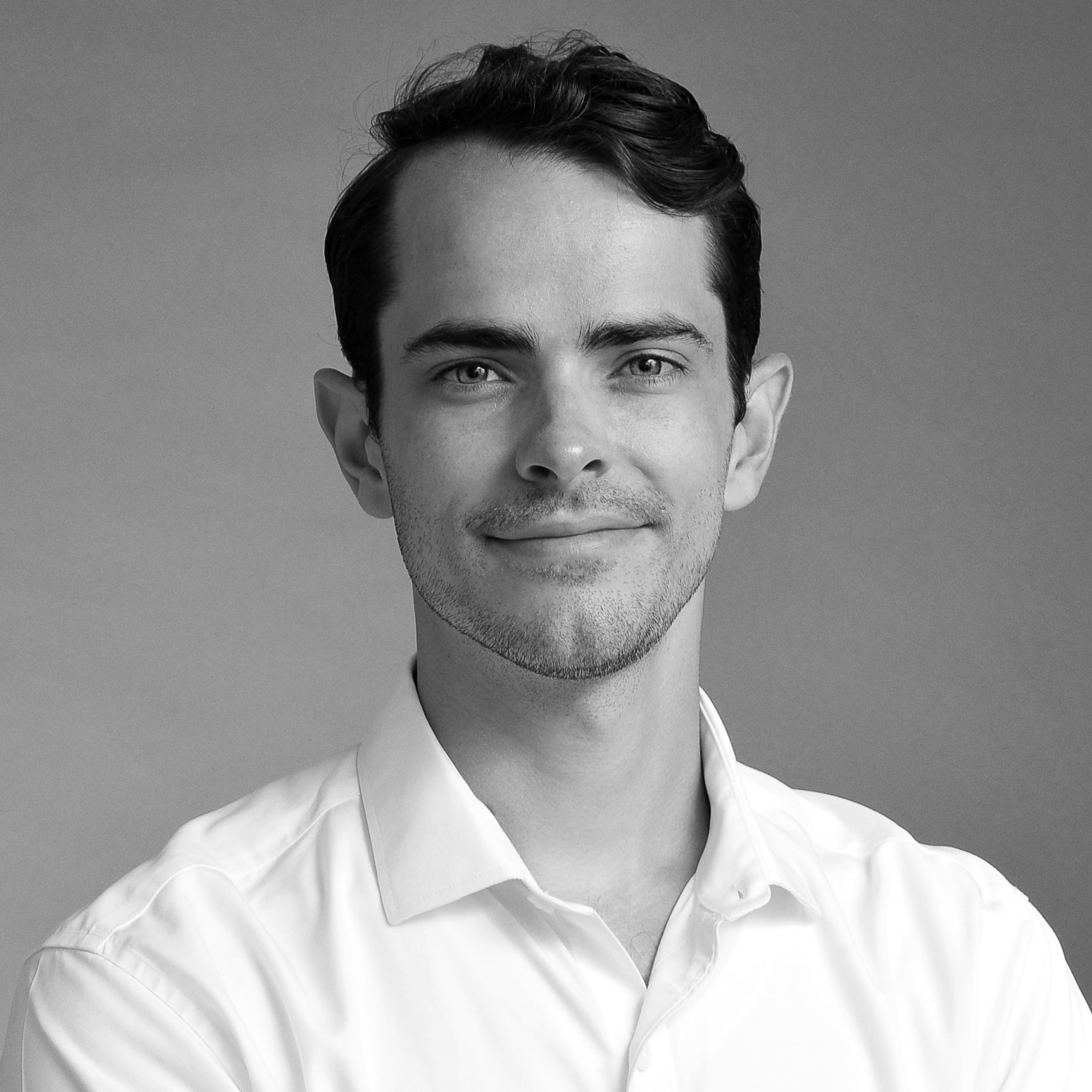 David Bell is President of Diving Bell Creative, a digital marketing & SEO agency, as well as a startup advisor.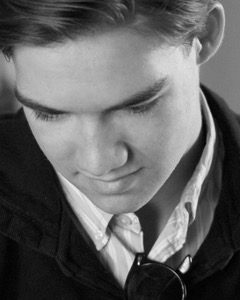 Jens is the editor-in-chief and co-founder of Veloce International marketing blog and the influencer marketing directory Veloce Network. He is a social media and marketing nut, sharing his passion for online marketing and business in his articles.
Martin Santos
is a marketing and content specialist from 
Spiralytics
 – a performance marketing agency. He works with clients all over the world to bring out the best performance of their websites online. Aside from creating ideas and writing content, he is also handling Online PR and has a background in doing SEO work.
Keeping visitors engaged through content that grabs attention is the way to make them stick to your website. It allows customers to evaluate and make a judgment about your products and proceed with a purchase decision. Furthermore, concise and eloquent SEO-friendly product descriptions help in an increased rate of conversions and traffic. If you are planning to generate traffic to your website and boost sales, then let Adzis take care of it.