Often many entrepreneurs find themselves in a dilemma of how they can improvise their business strategies. The objective of this online store sales guide is to help any e-commerce entrepreneurs with definitive guidelines for improving their e-commerce business.
While establishing an enterprise isn't a piece of cake and requires hard work, simultaneous planning for both the future and the present, great inputs from different sources and a principal objective to guide them forward.
Many companies had started small but eventually sniffed the flow of income in the commercial market and successfully expanded into lucrative franchises and audience attractions.
Some of these examples are – online stores, food delivery companies, virtual coaching classes, and so on.
Do you also have a business that you have built with your precious savings, dedication and indomitable passion?
And is it generating the desired or expected revenue and success output for you?
If you're not sure about the answer to the last question or if it's a straight-up no from your side, then it's time for you to change and implement new methods for increasing your sales rate.
The sales strategy for E-commerce entrepreneurs revolves around objectifying their purpose and using it to guide their store to gain more customers and increase their marketing values.
The growth goals, team buildup, product analysis, selling strategies, etc., are paid attention to for communicating their idea to the consumers.
While it may appear like a complicated process, the stratagem behind increasing your online sales isn't as difficult as it appears in the first impression.
In fact, with proper supervision and a clear direction, you can also achieve your retail quota and gain a strong foothold in the market.
Here's an 8-step online store sales guide to help any e-commerce entrepreneur for expanding their company's online purchases:
1. Add a powerful message behind the establishment of your company
It is the fundamental aspect you should always keep in mind while starting an online enterprise.
By attaching a tag or a meaningful message to your enterprise, you will be able to bridge the connection gap between the producer (you and your working team) and the consumers (the targeted audience).
It will give the users an option to analyze your ideas and readily rely on your service due to the transparency of your objective and intention.
And since you will showcase the purpose behind the service and goal of your company, more customers will slowly reach out to your products and generate heavy traffic after a while.
2. Prepare the customer list
The very first step in the direction of increasing your online store sales is by preparing a list of loyal customers.
There are many ways to do this.
You can use email marketing to target and retarget a specific set of people or SMS marketing for bringing in new, old, as well as dormant consumers to your company.
It helps you connect and provide better insight regarding your products to the people who are already interested in your business or enterprises similar to yours.
3. Choose an online marketing strategy
Online marketing strategies like email marketing techniques or mobile marketing methods are an integral part of boosting the sales of a company.
By dividing your audience according to their choice and product preference, you can target each set through different marketing tips and persuade them to subscribe to your newsletter.
And by personalization tips, it is even easier to gain a new audience and generate more traffic to your online store.
4. Go for uniqueness and scarcity
People love to try services that are unique and have a tint of scarcity labeled on them.
By concluding a product as limited in your company, you will have more customers willing to purchase it because they will be determined to get one for themselves before it ran out of stock or came back after a long time with a different price rate.
By letting the users indulge in different and quality goods, you can increase your online sales by a large amount.
5. Upsell new offers
Upselling offers allow you to gain double the purchase rate on your online store.
By including new products and offers once a customer places their item in the cart, you can make the most out of your business and keep the old clients hooked for more goods and services from you.
This tactic helps in selling more to your old users and is beneficial for your revenue generation.
6.  Optimize your website for mobile users
With the increase of Androids and iPhones, many people use mobile phones for researching and placing purchases, since most users pick smartphones for a quick scroll.
7. Implement SEO strategies
Search Engine Optimization is a great way to increase your ROI and create an exclusive reputation for your business on the internet.
Through suitable and relevant keywords, you can get featured on the Google search page and find a way to crawl on top and rank higher amongst your competitors and other online retail stores similar to your enterprise.
Through SEO, you can showcase your website to people who are looking for services provided by companies like yours and attract more traffic and users to check out your links and services.
It will aid in reflecting your website's title on the organic search page and guide more users to visit your website.
8. Target the consumers and not the sales
Often, many E-commerce entrepreneurs are so focused on improving their sales and setting up new trends in the marketing charts that they forget to pay attention to the customers.
Such behavior leads to the loss of loyal and old customers from a company and ultimately affects the status of the new audience and subscribers.
It not only damages your facial value in the commercial sector but also on the internet and in front of your business competitors.
Thus, avoid planning only for selling and increasing your sales and be attentive towards your clients.
Recognizing their demands and fulfilling them will strengthen the buyer-consumer relationship between your consumers and your enterprise and will help you gain more sincere users and backlinks from them.
It is client satisfaction that finally matters and boosts the reputation of your business.
So prioritize them first if you wish to increase your online sales and stay longer in the trade industry.
Also, there are some other small but significant strategies that you can employ in your online store, especially for marketing your products and offers.
These small details will help you accelerate your business to new heights of accomplishment and establish it as a renowned brand or a franchise.
Work on reducing cart desertion
The buyers sometimes abandon their cart after selecting several items and not purchasing anything. It may be due to specific reasons, like dissatisfaction with the product description, amount rate, no reviews or image preview, etc. Work on fixing such possible issues to avoid having cart desertion on your online store.
Feature your popular products
To attract more users and create a grabbing hook right at the start, feature your popular and bestsellers right at the top of your website and next to goods similar to them. It will increase your selling rates and give you more clicks.
Use social media for advertisement
Frequently upload and provide details regarding any upcoming event or offer in your company on social media sites like Instagram or Facebook. The more you advertise, the more people will discover you and boost your user traffic.
Improve your store with test items
Test items help you understand the taste requirement and what the clients are looking forward to in the next offer. Add necessary test items and suggestions once a customer places their sale on your store and good-quality products for them to feel satisfied after purchasing them on your recommendation.
Stay connected with your clients
Stay updated on your customers and their demands. Use personalization to call out the dormant users, the newcomers, and the old and loyal clients. It will give them a sense of respect or appreciation, and slowly they will turn to your company to buy anything in the future.
Work on user expansion through best practices
Good and ethical practices are necessary for boosting and maintaining the reputation of an enterprise on the internet or any industry. Avoid tricking your audience for sales and be appreciative of them.
Display user reviews and use the live chat
People heavily rely on user reviews and use them as a reference for buying something, so always include them in your online store. And opt for a live chat to guide people for easy navigation across your website, placing their purchases, and solving their doubts.
Conclusion
Often, many businessmen and salespersons lag in creating ways to draw more clients to their companies.
It is usually because their sales are focused on internalized marketing where they go by what they think is suitable for the users in the market.
It often backfires as there isn't enough moment where you can pinpoint what exact service your customers need.
To avoid falling victim to this short-term strategy, you should always begin by establishing credible conversations with your receivers and delivering the right set of facility values to them.
It isn't always necessary for you to dive into the competition of the commercial industry.
You can just stick to this online store sales guide and demonstrate good selling ethics in your e-commerce business.
And with practice and constant efforts in the right direction, your success and online sales will, in time, reach a new height in the coming future.
Author Bio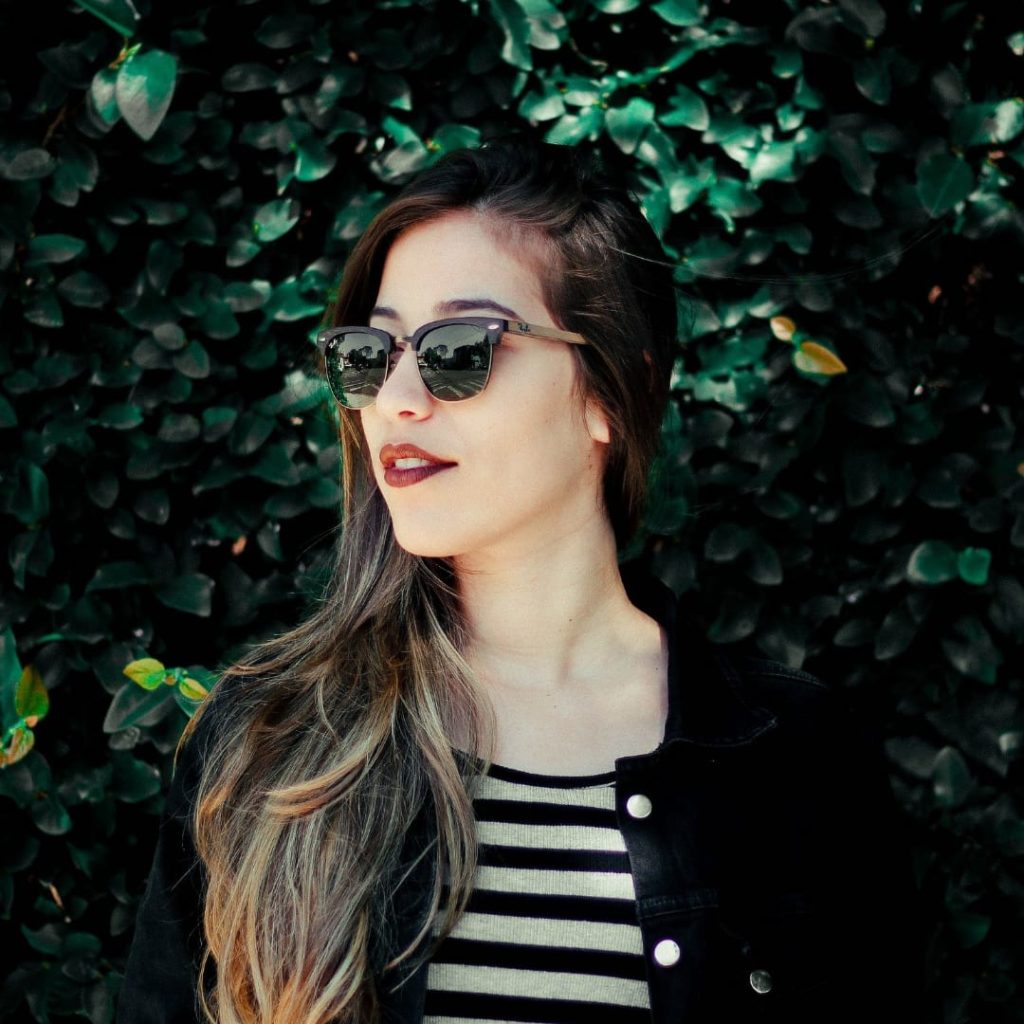 Sophia Scott is a content creator at escaperoom.com
She's a passionate young woman, a mother to an amazing nine-year-old, and an avid reader. Over the years, writing has helped her explore and understand the world as well as her own self.
She loves to travel, meet new people, and spend quality time with her daughter. You can find her on LinkedIn.