Most of us find creating a website a difficult task, particularly for the eCommerce store. Even the one who does not have the technical knowledge finds it very difficult.
Though, if you look and understand, then this task is not so complicated. The internet has several platforms that make the overall process very simple. Each platform has its own features.
So, if you require a platform to create an online store, then we recommend you to design and develop a website with the Shopify platform.
Of course, you might be thinking about this preference!! Why exactly is this platform?
The answer is simple. This platform has the capacity to make anyone create their online store in a couple of hours without the help of specialists. This is appropriate for all business sizes.
Shopify is a platform for online stores, which has all the necessary functions for selling goods. As soon as you create an account on this platform, you will be available features such as:

Shopify Platform Benefits for eCommerce Stores
How Much Does Website Development on Shopify Cost?
For reference, more than 300 new online stores on the Shopify platform are launched each month. With the development and growth of the company, you may soon require to create a new design for an eCommerce store or new functions for receiving and processing orders.
Often, agencies involved in the development of eCommerce stores offer services such as:
The lowest cost of online store development services at Shopify is $500. It includes the purchase of a good theme ($170) and basic settings.
How to Create an Online Store with Shopify
Registration
As soon as you go to the Shopify website, you have to enter your email address and click on the " Start" button.
**To create an online store on Shopify, you do not need to enter any credit card information**.
Next, come up with the password and the name of our stores. You can write the name that you have chosen. Next, click the "Create Store" button.
Store Setup
Now, proceed to the next page and there will be some basic questions that you need to answer; such as, who you are and what you want to sell, etc.
Next, enter your country, city, and contact information. Enter the contact details and click "Enter my store".
Here, you will see the form and start filling out: First name (name), Last name (surname), Street address (street), City (city), zip / postal code (zip code), Country (country), State (region). After successful filling, press the NEXT button. Move further.
Welcome to Shopify! Now, you are on the main menu of the eCommerce store.
Choose the Home section and on the main page and here, several windows will be seen. To immediately select a plan, you must click on the "Select a plan" / selection plan (highlighted in green). This makes it possible to immediately select a tariff plan. To test the free version, you do not need to choose a plan, it will be offered to choose after 14 days.
Designing
Once you have registered with Shopify, the development of the store will begin. To get started, go-to design customization. Standard templates can be customized: change colors, logo, swap various blocks, and menu items.
On the main page, move to the Note section and further, on the right, you will see the reminder of how many days are left for free use. To customize the look and feel of your eCommerce Store, click on the Customize Online Store (online store settings).
Domain Purchase
Once you have chosen a design for an online store, it is time to make it more official. To carry this out, you need to choose and buy a domain name that will be associated with your activity. In the admin panel, click the Add a Domain button. Then select the option Register domain for a new site. Now you can enter your chosen site name. After you activate your domain, your site will appear on the Internet.
Add the Product
Now, move back to the Note section and select the Products category. Go to the section Add a product to see it in your store / Add a product to see it in your store. Upload the photo and save all information. There are three main things you must do to create an online store on Shopify:
Let's start by adding the first product. Just click on the Add a product button. You will see the page for adding products. Specify a title and description for your product, and then upload several images.
Add products and save. Click "Add a product", and after filling in the product data, click "Save product" in the upper right corner. To import several products at once, click on the "Import" button and upload the file with the goods.
Scroll down to set the price for your product, add shipping, and other information. Click Save as soon as everything is ready. Repeat this process with other products. Now we see what we sell, the price and description of the goods.
Sales Channels
Shopify also offers to increase the number of customers with applications that attract traffic and sales. Launching marketing campaigns with applications will expand the customer base. You can immediately launch these applications for yourself.
To do this, you need to return to the main menu by clicking on the Shopify logo and go to Settings. There, you will see the Sales channels section.
Set Up Payment Gateways
Shopify offers a wide range of payment methods, including PayPal. You can also accept card payments. Millions of customers use PayPal for one reason, that is, it is convenient. To pay, you only need an email address and a password – this is faster than getting a wallet.
For a convenient payment method, just add a bank card to your PayPal account and start making purchases. You do not need to provide the account: funds will be withdrawn directly from the card. It is convenient, safe, and fast.
To set up payments, return to the main menu. We need to select Settings in the upper left corner and then go to Payments. If you agree to the conditions, then click on Save.
The PayPal button will be displayed during verification. After the first sale, PayPal will send you an email with instructions on setting up a PayPal trading account and confirmation.
By default, the service will use the email address that you use for express payments in Paypal. In this case, you can change this address to another.
If you want to add more payment methods, you can select them from this page. You will be asked to provide additional information to connect Shopify with your payment method. Once you have activated your payment method, go back to the site.
The Choice of Delivery Methods
The last thing you need to configure is delivery. Go to the Shopify (Settings) page and click the Setup Shipping button.
Delivery methods in Shopify are configured based on the characteristics of the product and the country where the product will be shipped. For example, you can configure different delivery methods for your country. Click Settings / Shipping and select the one that suits you best.
You will be taken to the delivery settings page, where you have to specify the relevant data, including delivery zones and delivery costs to various zones. Shopify greatly simplifies the task of setting up shipping options based on the price of the order and its weight. You can also add free shipping and add zones for international shipping.
After entering all this information, you have completed the main part of the setup.
Shopify Online Store Development and Advertising
As the owner of an eCommerce store, you need to attract visitors to your website. And for this, it is worth using all existing channels. Nowadays, the most popular channels are social networks, PPC, and content marketing.
Also, to promote your business you can create business accounts on Twitter, Instagram, and Facebook. There, you can share fun and useful content, reaching a larger audience. Also, if you want to post photos of your products, then you can do that as well. Do not ignore the experience of previous sellers who have achieved success thanks to visually-oriented platforms such as Instagram and Pinterest.
Wrapping Up
It's done now!!
Your eCommerce store is designed and operational. Everything is easy and simple, right??
If you want to launch an online store quickly, then Shopify is just the perfect solution, convenient and relatively inexpensive.
You can create an online store on Shopify in a few steps and it is in no way inferior to famous online stores. But most importantly; do not spend money and time to pay for the work of designers and programmers.
If you still have questions, ask them in the comment section below. We will help you figure it out.
Did you manage to create a store? What are the difficulties? How does your store work and what results have been achieved?
Do share your opinions with us. Thanks for reading!!
Author Bio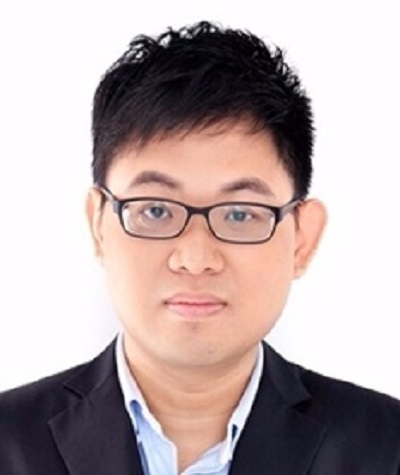 Morris Edwards is a Manager at Awebstar, a leading Shopify development company Singapore which is dealing with web design & development, SEO, PPC, social media marketing, and more. Connect with him on Facebook, Twitter, and Awebstar.com.sg.