INTRODUCTION
Product descriptions are significant for SEO and creating conversions. Your product pages will drive more traffic if you are making SEO-rich product descriptions. In eCommerce, it is a blurb of text on a product page that is aimed to inform potential buyers about your products: their key features, unique selling points, benefits, and so on. A good eCommerce product description should not only describe the product's features and list its benefits, but also communicate the problem the product solves and convince readers about why it is the best solution to solve this specific problem.
 It is the classification of the product you want to sell on an eCommerce platform containing details, images, etc. The description should focus on the benefits, accurate details, and trustworthiness. A bad or boring product description can affect your eCommerce site because much of the time is spent on developing the site so that the look is impressive but focusing on the product information is also equally important.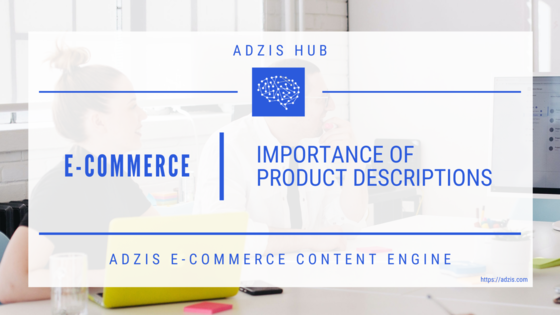 But aren't all product descriptions supposed to do exactly that? Well, not really!
Compelling product descriptions are a blend of several ingredients. Each one aims to sell products to real people rather than act as a dispenser of information. If you only provide information about your products, they are no different from any other FAQ pages on your website, including the refund and return policy or shipping policy template.
IMPORTANCE OF PRODUCT DESCRIPTIONS
Most online business owners invest a substantial amount of time and effort into building a website. However, many of these online retailers only put a small effort into one of the essential parts of e-commerce, product descriptions.
Fundamentally, product descriptions define the product, highlight its features, benefits, and the material is made from, as well as the colors available, essentially, it persuades the customer why they should buy a particular product from a particular vendor (you!).
As customers browse the product page, they tend to imagine whether these products can benefit them. Thus, a well-written and interesting product description can help drive your customers into your purchasing funnel and ultimately, toward that all-important conversion.
Why is it not okay? Isn't it supposed to be a description, after all?
To put it short: your potential prospects and customers need your product description. 
The data is fairly obvious: a product listed without any product description at all sells considerably worse than the same product with one. Because when writing our product descriptions, our mission is to convince and engage real people, not just solely as a dispenser of information. On the other hand, we also need to consider SEO and content marketing and ensure our product description is also SEO-friendly.
IMPORTANCE OF SEO IN PRODUCT DESCRIPTIONS
Another important aspect of a product description is keywords because search engines rely on the keywords to get the most out of the websites. Product details, vocabulary, and design are the areas of building the content but in Ecommerce SEO, keywords help in increasing the ranking of the website.
The best product content is a complete informative product description that also contains qualitative visuals and is optimized for SEO to attract the right people to your online shop. Many companies are not shown in the first few pages of the search engine as they don't include keywords.
In today's modern world, people are inclined towards making purchases just by a click of a button. As a result, users are more dependent on reading product descriptions. Believe me, most of the customers will access your e-commerce shop by direct visit or through search engines.
In the eCommerce world, the SEO-friendly nature of a product page offers ease to the end-user. The content of that page needs to deliver the expectations, requirements, and general reading behavior of users.
Let's learn more about the significance of SEO-friendly product descriptions:
Why Is It Important To Write An SEO-Friendly Product Description?
So, let us inform you that for online retailers, SEO plays an important role, in not only growing organic traffic but also in conversions and overall sales. So, while writing the description of the products that you sell, it's important to make your product description more SEO-friendly.
Furthermore, all search engines perform like a web directory, and they need to track thousands of sites against every single search term. To assist the users in finding related websites at the top of the Search Engine Result Pages, the search algorithms evaluate the originality, uniqueness, and relevance of a specific web page. So, if you want to see your business among the top search results, you need to write an SEO-friendly description for your product page.

THINGS YOU CAN DO TO WRITE SEO-FRIENDLY PRODUCT DESCRIPTIONS
Next, if you don't know how to write SEO-friendly and readable product descriptions, let's follow the below guidelines to take a precise start.
Setting Up Goals and Metrics
Before creating your killer product descriptions, it's essential to have precise, measurable, and actionable goals. That said, you need to design sharp KPIs to analyze your performance and have a foundation on how you will develop your product descriptions in the future.
Here are some of the KPIs that might help you:
The flow of conversion rate
Rate of cart abandonment
Amount of product returns
Decrease in calls from shoppers
Ranking on organic keywords
Website traffic levels
Furthermore, you can compare conversions, organic traffic, and engagement as affected by the adjustments you will make. Always remember that you need to have metrics and goals for all stages of the purchasing process, from browsing to completing the orders.
Optimize Descriptions of Your Products for Search Intent
In SEO, the uniqueness of a product page is an important element. Lately, many marketers used to just copy product descriptions of their competitors and make important changes to make them unique. At that time, the search algorithms were not smart enough to examine this meaningless rephrasing and spinning. But, today it's not like that.
The search engines give preference to the original product descriptions only. You are allowed to take inspiration from the products that are available in the market, but you need to emerge with a description also that's entirely new and unique.
What Is the Ideal Length of a Product Description?
There is no standard word limit or length for writing an e-commerce product description. Instead of the length, focus on providing as much information as possible to help your potential buyer make a purchase. Just remember, product descriptions should be long enough to be useful but short enough to be consumable.
Do not Copy & Paste the Description
One should not mention the exact description as mentioned by the manufacturer because those mainly focus on the feather or technical specifications of a product but it is the benefits of a product that will make a sale. If you are not focusing on the description part then your potential client will go to other sites to look for better information and you may lose your customer.
Such basic details could be available even on other websites which would lead to duplicate content. It confuses Google to decide which identical page should rank higher in the top results.
A good description can convince buyers to buy a product or at least leave a nice impression of the product so that they come back to your site only for that product and also suggest to others to visit the same site.
For eg: You are going to a store and asking the salesperson about the product. Surely the salesperson will explain to you the benefits instead of the technical details of the product.
You can try AI-based tools like Adzis product description generator as well if you are busy and want the content within your budget.
Be Realistic To Gain The Trust Of Your Target Audience
After deep research, many online consumers reach your landing page, targeting your activities that determine the level of quality you deliver. They may usually look for recommendations about your offerings from distinct platforms and web communities. So, be sure while you claim your store products to be trustworthy, highly demanding, and the best in town.
Moreover, if you are a newbie, don't claim you are an industry leader. It's not right, also, your target audience will find it tough to trust your brand.
Target Your Audience to Achieve Your Business Goals
Next, every product has its target audience. But it depends on the writer, and how quickly she recognizes and targets them. You should define people who may show interest in your products.
Even you can craft a buyer persona. Refer to it, whenever you want a reference point while writing a description. For that, you need to evaluate the general behavior of your target audience and pluck out their pain points. Work with conversion rate optimization agencies like Northpeak to conduct proper market research and competitive research to gather as much data as you can about your ideal audience. 
So, when developing your product description, consider these factors:
What are the demographics of your users?

 

How do visitors land on your site?

(i.e. clicking on an ad, searching for your content, referral, etc.)

Why would this specific person be interested in your store?

What benefits/features would interest this person the most?

Who is your end-user?
Why is your product better than that of your competitors (what's the USP (Unique Selling Point) or UCB (Unique Customer Benefit)?
 Once you've determined who'll be purchasing your products, all the other stuff will become much clearer.
Keep your customers engaged
No matter what product you are selling, the main focus has to be more and more customers visiting the website and the chances of selling the product will be higher. Not only written descriptions but to appeal to customers, the use of high-resolution images with a 360-degree view or a small video is also a good way to make product descriptions.
Do you know most people only remember 10% of the information they heard three days earlier?
According to John Medina adding a relevant image with a product description will increase retention by up to 65%. It is important to note that 96% of consumers find videos to be a helpful source for making online purchases. Moreover, with photos and videos, you aren't just selling a product, instead, you are selling an experience. 
Around three out of four users are likely to buy a product if they can watch a video explaining it. Videos will also make the users spend more time on your page which will increase brand awareness and user engagement.
So, always add short and easily understandable videos to your product description.
Isn't Product Photos and product videos Mor
e Important?
While it's true that product photos and videos are important, and arguably are the most important factors in attracting and convincing customers, So, it's best to have both photos, videos of products, and product descriptions to maximize the performance of your product.
Introduce Features, Emphasize Benefits
To discuss the features that a user is passionately looking for, you should convey a comprehensive understanding of your product. For that, being a writer, you should know the purpose of the development of a product. You are also required to know the pain points of your target audiences.
An SEO-friendly product description needs to include complete product understanding. Without knowing about a product, one can only write a simple introduction, and this will skip the unique selling points.
Now that you've defined your target audience and understood their needs, you should also understand what benefits of your product are important to this specific audience. You are probably excited to share the advantages your products may have. However, May some of your audience is not interested in the features of your product. Most of them want to know the benefits it carries.
For example,
a)You are selling children's toys; you should emphasize how durable and safe they are.
b)You are selling clothes, try to highlight how cozy and relaxed these clothes are;
c) If You are selling foods, your target audience is price-sensitive. Probably they are more concerned with details like "the cheapest pizza on the block", "buy 1 get 1", and so on.
This gives customers a straightforward reason, why they should purchase your product. Also, by adding more care and attention to outlining the various benefits, you are trying to convince customers that your products will somehow improve their lives.
So, prioritize the most important benefit of your product, and emphasize it in your product description. 
Indeed, both features and benefits are equally significant for a compelling advertising copy. However, your product's benefits are the ones that will give you a higher chance of converting customers.
Bullet points vs paragraph
Some of the websites prefer to write in detail about a product in paragraphs and some in bullet points. It depends on how the company wants to express its product.
The problem with details in paragraph format is customers can get bored or read it. However, in today's world. A customer wants to know all the details in a short format. Adding bullet points can make your content small but with all the necessary details and interests. Bullet points are also a better option for mobile users as many use their mobiles to search online.
Use Simple but Influential Words
Always remember that your audience comes from different backgrounds and mindsets. Some of them may not be fluent in English or others have limited vocabulary due to varying education levels.
Hence, if you'd like to reach a broad audience, try to avoid using complex words and sentences. Instead, use simple but powerful words to attract more potential buyers.
Here are some of the most influential words to use when creating compelling product descriptions
Introducing
Amazing
Revolutionary
Sensational
Quick
Suddenly
Offer
Hurry
Product details bring credibility, but there is no way you can add too many details in product descriptions. Therefore, be specific, keeping your ideal buyer persona in mind.
Add Keywords Strategically by Avoiding Unnecessary Keyword Stuffing
It's important to incorporate keywords relevancy, despite just writing the description blindly including irrelevant and popular keywords.
The only reason why an internet user looks for certain information online is search intent. There are four sorts of keywords that are search-intent-based, namely Informational, Transactional, Navigational, and Commercial Investigation.
You can pick such keywords and integrate them with your product descriptions as tags.
Using worthless keywords will harm your ranking. The search engines are expected to scan the whole paragraph and then judge its meaningfulness.
Your page will be at risk If you try to include keywords 2-3 times or more in a document of 200-300 words. SERP can remove your page from the top rankings for keyword stuffing.

Use Writing Tools to Write Reliable, SEO-Check, & Proofread Description
Once you've finished your product descriptions and are happy with them, you should go for an SEO check before publishing. When your product copy contains poor grammar or typo errors can seriously hurt your SEO ranking. To avoid this, you should use some writing tools for formatting and proofreading, like Grammarly and Hemmingway.
Well, the situation may also be like you may not be an expert at writing product descriptions and sales pitches. So, here you may assign this job to reliable editors and copywriters.
Although, content writers are always the best option, do not miss out on the money and time savings you can get by using AI-based product description generators like Adzis.
Nevertheless, don't be discouraged if some of your product descriptions don't work. Instead, consider it as an opportunity to learn more about your customers and eventually formulate the product description. It would work best for different buyers.
A report by Cracking a Consumer Code shows that 50% of the online bought items were returned as they didn't match the product descriptions on the website. 
Your product descriptions are setting the expectations of a consumer. So, write them carefully.
Therefore, take the time to learn the techniques of creating compelling descriptions, like the tips mentioned above, since it's one of the factors that can boost sales and help improve your business's online performance for many years to come.
Be Careful With Your Tone
One of the factors that define your brand is the tone of your writing. Keep in mind that product description is a crucial part of your sales. That said, you should set the tone that supports the character of your brand when writing a killer product description.
Again, a very important consideration here is your target audience. If your audience is generally younger, you can be more casual or even witty with your tone.
For ex:
a) If you are selling B2B products, and targeting professionals. Then you'd want to be more serious and formal. 
b) If you're targeting Millennials, consider setting a friendly tone by using informal and lively language.
Above all, the product description needs to be consistent and aligned with everything on your site.
Use Storytelling for Describing Your Products
A powerful approach in marketing is storytelling. Storytelling in describing your product is very powerful. Using it in your content will make it 22-times more memorable. It creates an emotional link between your customer and you.
A common mistake is to have your product description as a boring list of your product features. By incorporating storytelling elements, you can avoid this mistake and make your product description more fun and engaging. 
A basic approach to using storytelling with your product description is to discuss a problem. And how your product can be a solution to this problem while highlighting a personal/emotional connection between your product and your potential buyer. 
For example,
if you are selling a drink, try to imagine the setting and mood of your customers when they're drinking it.
People are more likely to get behind a product if it's associated with an inspirational story and/or relatable protagonist. If you can capture your audience's emotions, they will buy your product.
Add Schema Markups to Make Description Appear on Top Google Searches
Now, we will talk about how to make your product appear among the top searches of Google search results. One of the best ways to achieve this is to optimize the description of your product for rich snippets.
One option for such is Product Reviews, which usually appear in the product preview in the search results. It will help customers in making the right buying decision.
Also, you can try adding the Product Price Schema Markup to your product page. This will help users to compare the products and emerge with a better deal.
One more Schema Markup is there that will let users know whether your product is in stock or not.
So, by including these details with your product description, you can make the description more optimized and increase your chances to achieve a higher rank on Google.
Tackle Potential Objections
Obviously, your product is not perfect and has its flaws. Also, not all of your site visitors will convert, and some might not end up buying your products for one reason or another. 
The longer you run your e-commerce store, the more you'll know about the strengths and weaknesses of your product. May came to know some of the obstacles why people are unsure about buying this product. This can be your high price tag, warranty, delivery options, or concerns about quality, among others.
What you can do is incorporate the solutions to these potential obstacles into your product descriptions. Answer your potential buyer's doubts before they have a chance to doubt your product. 
Think about any points in your product descriptions, where your potential buyers might have objections. Then include the answers to those objections in your product descriptions. This is especially important if you are selling relatively expensive, higher-end products of which your potential buyers might have second thoughts about the purchase. 
By creating an attractive yet accurate product description, you can not only increase your conversion rates but improve your product page's SEO performance and drive more traffic to this page. 
To Conclude
So, we would like to wrap up now. Great product descriptions are arguably one of the most important factors determining an e-commerce site's success. A good product description shouldn't only list your product's key features, but should engage your potential buyers by communicating the benefits they'll get from your product and or how this product can solve their problem. If you can incorporate an interesting story, even better since it can make your product description much more powerful. So, follow the mentioned tips. Trust us, you will soon catch up to the top position in the global eCommerce market.
AUTHORS WHO CONTRIBUTED TO THIS BLOG
Author Bio:
Mr. Vivek Khatri has been working in the IT industry since 2005. He has extensive experience in eCommerce technologies such as Magento, Shopify, OpenCart, and BigCommerce and also specializes in mCommerce solutions including shopping applications, mobile wallets, and other on-demand apps. He has helped in shaping Emizentech as a leading eCommerce development company and helping clients with mCommerce and salesforce solutions.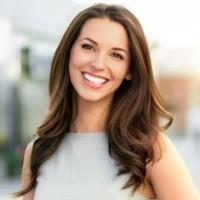 Author Bio:
Claire Mark is an investment and strategic planning consultant at Alcor, a global investment bank. She's best known for her insightful blogs on business growth, startups, small businesses, and investments. Claire also has a good network in the Finance industry, especially in the investors' community. Apart from her work, she loves to bake and go out for gadget-free nature walks.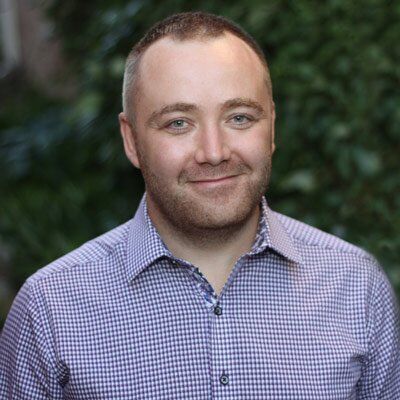 Author Bio:
Mike is passionate about all emerging technologies in the IT space and loves to write about all of them. He is a lifetime marketing and internet expert with over 10 years of experience in web technologies, SEO, online marketing, and cybersecurity.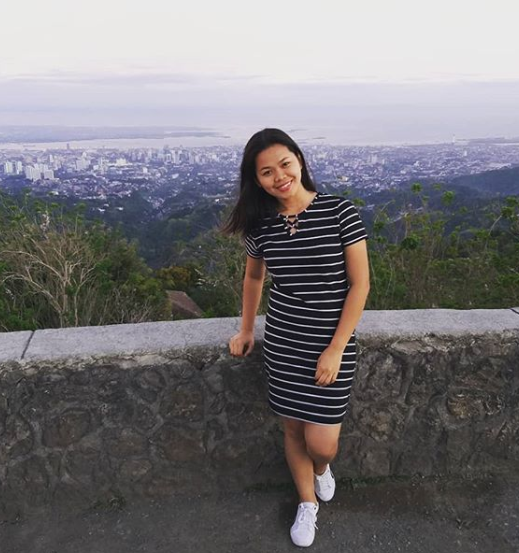 Author Bio:
Alexia Todd is a content creator at Ding.com. She started writing during her college days and ended up loving it, eventually adopting it as her chosen career path. Alexia loves to explore different towns and countries as well as meet new people and acquaintances along the way. When free, she spends her time with her pets (a husky and a bearded dragon) or playing video games (mostly RPG).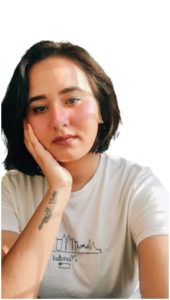 Author Bio:
Ananta entered the digital marketing industry 5 years ago and has produced strategic marketing content for start-ups, tech brands, and VC firms. She helps content marketers, product marketers, and executives tell stories, achieve an online presence, and helps build brands that communicate with their users. She's worked with brands such as Uber, Panasonic, Cremica, and many more. When she's not writing, you'll catch her engrossed in books, baking cakes, or watching great pieces of cinema. Get in touch here.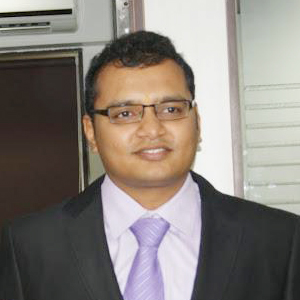 Author Bio:
Harshal Shah is the CEO of Elsner Technologies Pvt. Ltd. He has an overall experience of more than three decades in the IT industry. His area of interest lies in writing interesting pieces of content mostly on topics relevant to different types of CMS platforms. He wants to ensure that readers get acquainted with multiple web development tools & techniques so that we are able to build a technology-driven world for the future.
Using AdZis product description generator, you can easily generate quality product description that ranks on the search engine. All you need to do is send us your product specifications and let our app create optimized and exclusive product descriptions for you.
SEO plays an important role, in not only growing organic traffic but also in conversions and overall sales.  If you're an eCommerce retailer and wanna write good product descriptions, then Adzis is the right call for you. We bring you the quick fix with our Product Description Generator. It can transform raw product specifications into optimized SEO-friendly product descriptions. We can generate thousands of product descriptions in no time. You can check our site for more details: https://app.adzis.com