Shopify is a huge eCommerce platform allowing business owners to set up their stores online, process orders, manage inventory, and do more.
It's one single platform that lets you connect to millions of customers online to get more sales than ever. However, it's not that simple.
Just because you have a store on this eCommerce giant does not mean you will start getting customers instantly.
Regardless of what you're selling, it's important to attract customers through multiple tricks.
You have to find your customers, target them with marketing tactics and much more to just make them visit your online store. It's another thing to convert a lead into sales.
Promoting your business is an exceptional way to attract people.
If you have already set up your store online and looking for ways to get more sales, then you're in the right place.
Here are the tips to help you flood your Shopify store with customers.
Give the Best Customer Experience
A lot of consumers don't continue on the site if the website's design and layout are not appealing.
The website's appearance plays a crucial role in attracting customers and encouraging them to stay on the website.
If your website is slow or it does not have interesting product images, then it's expected that audience will easily get bored.
What you need here is a great web designer who can design the store for you. They are professional designers who understand what is needed in a website and what is not.
Don't forget to communicate your wishes for the website to the designer; otherwise, it can impact your sales.
Target Customers
Are your marketing campaigns in place? Are they giving you results? Are they helpful in bringing sales?
If your answer is yes, then it's great, but if it's a no, then you definitely need to change your way of doing it.
Most business owners make the mistake of not targeting their marketing approaches to their customers.
To target the right customers on Shopify, you need to understand your ideal customer.
Prepare a draft of what your ideal customer looks like and start targeting them in your marketing strategies.
For instance, is your ideal customer a teen playing video games on their phone? Or is it a mom struggling with home and office duties?
All you have to do is study your audience and understand them in depth to offer a solution.
If your product is specified for one kind of group, then don't waste your marketing budget on targeting the wrong consumer.
Use Social Media to the Fullest
Customer service has significantly moved from emails and messages to social media.
Using chatbots to answer customer queries is becoming insanely common. Not only is it beneficial to improve users' experience with you, but it also relieves businesses from hiring a huge customer service staff to assist their customers.
If you want to become famous overnight, then using your social media right is the best way to do it.
Respond fast to customers, address their queries, take their feedback and more to create a strong bond with customers. It helps you develop a strong and positive relationship with them.
Furthermore, social media can help you promote your brand to the fullest.
Since social media is free, therefore, it's recommended to take full advantage of it.
Take your customer service to the next level with social media.
Show Your Knowledge of Product
Only you're aware of your product to the core, so it's only you who can define it.
Not only do you need to show your knowledge of the product, but you must also know how to portray it in a way that your customers can understand.
In today's world, shoppers want to be aware of their products. What it's made of, is it environmental-friendly, and so much more.
Your product's information should be easily available and accessible to customers if you don't want it to drive your customer away.
Your customer must be easy to understand the product, so you include customer reviews, product videos, product information, and others on your website or social media. You can also make use of product packaging to highlight this information for customers.
In short, educate your customer. This can only be done by a person who is thoroughly aware of their product and genuinely wants to help their customers.
Offer Bundles or Discounts
Using value-added services to sell a product is the best way to promote your brand.
People like to get value for what they are purchasing, which is why a lot of brands offer bundle offers, discounts and more.
If you want to grow your store, then you need to use these tactics to get customers' attention.
A lot of people tell other people about discounts or offers once they have purchased them.
Value-added services not only increase sales but also improve the brand's reputation in the market.
You can offer coupons, bundles, discounts and so much more to your customers to promote your business.
Take inspiration from other top brands and apply the techniques to make more money.
Use Influencer Marketing
Influencer marketing is growing due to its potential benefits for businesses.
Influencers are famous personalities on social media who have a huge following.
Businesses partner with these influencers to get their products/services promoted through them.
It's extremely beneficial for new businesses that often struggle to find an audience.
Know that influencers exist in all categories, so you have to do your research to find the ones associated with your industry.
Businesses pay influencers to market their product on their social media accounts from where they get plenty of traffic to their Shopify store.
Send Regular Newsletters
Another way to get more traffic and sales is through emails and newsletters.
With new marketing approaches in place, people often think that email marketing has died. But, it has not!
It's very much alive and is greatly beneficial for businesses.
You can make use of newsletters and send them out to your customers. You can target new and old customers in this loop to catch their attention.
One important thing here is to create exceptional newsletters with compelling headlines that are hard to resist. Your customers should easily get attracted to them.
No matter if it's product marketing or you're giving them a discount, it must be visible in one sight; otherwise, your customer will ignore it or will probably just unsubscribe to your newsletter.
Create a Blog Section
Have you heard of SEO?
It's search engine optimization that helps in ranking your business on top of search engine rankings.
Whether you sell shawls or baby products, you need to put SEO-optimized content on your site to make your website visible to all.
A blog section is a place where you can post important tips and other information for your customer.
You need to make sure that the posted content is SEO-optimized and contains relevant keywords that will help in ranking your Shopify store.
Take an example of Apparelinclick, it's an online clothing store, but vigorously posts content on its blog section. The website started ranking on top pages within no time. It's all because of their efforts in posting content for their customers.
If you want your products to rank as well, then make the best use of a blog section.
Closing Thoughts
When it comes to a Shopify store, you have to go out of your way to make your customers notice it.
Selling products online is not as simple and easy as it might look, so if you want to earn profits and get customer reach, then use the above-mentioned tips for your business's success.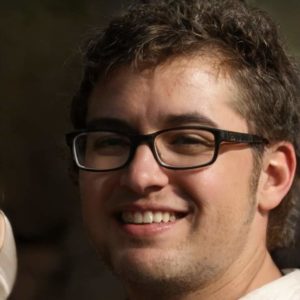 Willmar Furgesin Mostly Write for Sales Copy, But he also gathered content research during pandemic about fashion, styling & branding as well.
He also used to write about eCommerce, fashion, clothing, how to dress, how to wear & clothes branding topics in an effective way of delivering.