Any businesses running in the fast-paced 21st century know about Shopify. Shopify transformed ecommerce business into whole new level. If you desire to open an e-store, then Shopify is your one-stop solution. Talking about the popularity, according to an announcement made by the platform, Shopify has more than 820,000 satisfied merchants around the world. One of the main reasons for Shopify's popularity is that it provides over 5300 app that provide great aid to businesses and adds charm to the store. However, with great opportunity comes great competition. As mentioned above, it has more than 820,000 merchants from 175 countries, running over 500,000 active stores. To run a successful Shopify website, you need some great Shopify strategies. Therefore, this article discusses some excellent tips that will help you to drive more traffic on your Shopify website.

Best ways to drive Shopify website traffic
Google Shopping Free Listing
Google rolled out a useful feature for eCommerce and e-store merchants which allows them to get a listing on the Shopping tab of the Google search. Any eCommerce and eStore product brand can opt for the free listing. Moreover, this feature allows merchants to upload products that appear in organic search across Google platforms.
All you need is a Google merchant account and optimized product data feed, and your product will show up in Google's shopping tab. But keep in mind that, as this feature is free, there will be huge competition here as well, so make sure you provide fully optimized product data on the platform. In addition, Google listing increases your product visibility and encourages visitors to visit your Shopify store to look for more products from your brand.
Add Instagram Feed On Shopify Website
Extending the cross-platform promotion, you can even embed Instagram feeds on your Shopify website. Many tools are readily available in the market that help you to collect, curate, and customize content from Instagram and then provide you the facility to display them beautifully on the website.
You can use Shopify Instagram feed app to display content related to your brand, usually consisting of user-generated content from Instagram users. People often use Instagram to upload images of the product they bought or upload videos of the products while unboxing them or reviewing them. By adding them to your Shopify website, you enhance the beauty of your eStore and encourage users to stay on the website. A good-looking website assists in increasing Shopify website traffic, as people prefer visiting a colorful and lively website.
Moreover, Instagram feeds provide them with social proofs about the product and brand, and hence visitors don't have to look for other websites searching for the purpose mentioned above. And this eventually helps you to win their trust and drive more traffic to your shopify website.
Optimize your eStore for search engine traffic
People always search about the product on search engines before purchasing it. And with proper optimization and use of SEO, you can increase your visibility. As a result, it not only drive traffic to your Shopify website but also enhances brand recognition.
Begin with in-depth knowledge of keyword research. Try to gather a list of keywords for your product and industry. Then, explore your competitors' websites and note down keywords they are using to better their search engine ranking.
Once you have gathered keywords, use them on your product titles, product descriptions, blogs on the page, and other additional content.
Cross-platform promotions
In these modern days of marketing, cross-promotion has created a special space in every marketers' strategy. Cross-promotion means promoting your eStore on a different platform. With the rise of social media platforms, businesses mostly use social media networks for promotions.
For example, many businesses provide their Shopify website link in their Instagram bio and market their products on the platform. The vibrant images and videos spark an interest in the viewers' minds and encourage them to visit the e-Store to look for more products from the brand. Talking about Instagram itself, it provides various features that allow users to market their products differently.
Use Influencer marketing
In recent times, influencer marketing witnessed a great rise in popularity. And this is all because it costs less than expensive advertising, and as influencers have a huge following, it provides a brand with a large audience. Influencers are famous personalities of social media platforms that have huge followings.
You can collaborate with influencers and promote your eStore. As these influencers have huge followings and many people show their faith in them, people would check that eStore which their favorite influencer is promoting. Moreover, you can even make them the face of your brand and increase brand recognition and reach.
Use referral program
Referral marketing has a great potential to market a brand. A referral program not only increases brand recognition but also helps in attaining more sales on your shopify store. You can use a referral program as: refer to x amount of people and get a product free. It means if a person referrals some people to your eStore, they gets a product free of cost. These schemes provide great results as people don't miss out on the opportunity to get their hands on the product with less price than usual. In simple words, sales and schemes always attract audiences.
Discount codes and offers
Discounts and offers are the best way to promote anything, whether it is a brand or a website. It also helps you to attract more customers to your eStore and increase brand recognition. For example, you can provide a discount on the first purchase; it will introduce your website and brand to the consumer and increase sales.
Moreover, you can also organize giveaways and contests on your social media handle. Winners of these competitions get a special offer from your eStore. It will boost your brand's reach and eventually spark an interest in the minds of the platform users, which will encourage them to visit the website to explore.
Over To You
Marketing is an important essence for business. Unless people won't be aware of your brand or website, your chance of attaining sales reduces. Therefore, you need good marketing to gather a crowd for your website and your brand. Hence, you can adapt the strategies mentioned above and boost the web traffic for your Shopify website. And eventually generate revenue by attaining more sales. Because, more crowds means more chances of sales.
Author Bio: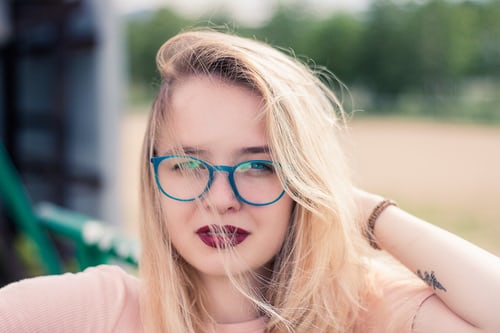 Emilio Scott is a digital growth marketer & WordPress developer with 6 yrs of marketing experience.
In her role, she creates strategies that help businesses to upgrade their website with Instagram feed Shopify App.
Being a WP developer Emilio loves to create new and easy to use Facebook & Twitter widget for WP websites.