Instagram is a robust social media platform for posting photos and videos related to your business. You also have seen several Instagram accounts benefitting other businesses. Then, there is more to this photo-sharing site than just posting visual content and using image editing tools. The platform has over 300 million active users grabbing the attention of big and small brands alike. It means that Instagram would benefit your business as well. There is no doubt about the same.
According to an article published on https://www.huffpost.com, US customers are switching to Instagram more than ever; especially over 50 percent of the millennial generation uses the platform daily. When it comes to gender, 51 percent of males and 49 percent of females use Instagram. Here are some of the surprising benefits of Instagram for your business.
1. Figure out what people love
Even before you realize, your Instagram followers could be sharing your product photos and talk about your brand on the platform. It applies if you have a physical store where buyers saunter regularly to shop. For example, people eating out at food joints share images of their favorite dishes. They can post photos, share them, and let their friends and followers know that they are eating out at your restaurant by tagging your location.
This way, more people get a chance to see your food photos and promote your brand on your behalf. It is one of the best ways to learn what people like about your food joint, what dishes they order the most, and what content they are sharing about your business. This way, you will earn free Instagram likes and drive user engagement.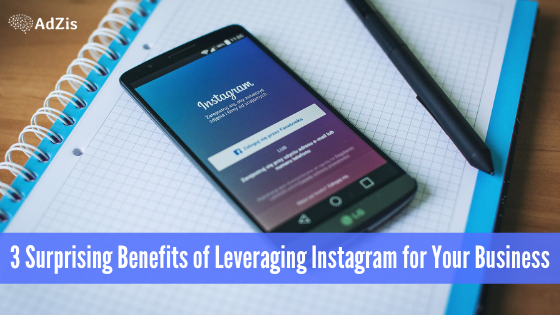 2. Interact with your buyers
Instagram has a maximum and active audience base than any other social media platform. Based on the findings of Forrester Research, Instagram creates 120 times more user engagement for every follower than the social site Twitter. With that said, you can use Instagram to connect with your prospective buyers, understand what they have to say about your products, and build buyer relationships through comments, likes, and conversations your brand is able to trigger.
You can post a photo of your new product ask your buyers what they like about it the most. Ask them what they think and give their valuable feedback. It will help in taking the conversation forward.
3. Target new customers
Instagram helps in making it easier for new prospects to find new images, people, and businesses. People use Instagram hashtags to find new content related to your brand. You can use relevant hashtags to let your buyers find you. You will learn who loves your products and share your passion.
Using the popular hashtags will help you connect with local buyers as well. You can leverage specific hashtags to look for your prospective buyers. For example, if you own a pet food store, use relevant hashtags to find pet parents sharing images of their Labradors or Golden Retrievers close by, thus making an introduction.
Conclusion
Now that you know the benefits of Instagram for your business, use the platform to take your business to the next level. Use photos, videos, and hashtags on the photo-sharing site.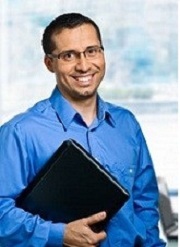 Author Bio: Walter Moore is a notable management consultant and digital marketing expert. He is an experienced digital marketer and has helped e-commerce businesses in all niches gain with his effective marketing strategies and guidance.