It is very important to understand the importance of effective social media strategies especially for startups in digital marketing. Social media marketing is now more used than traditional marketing methods and Instagram is one of the most commonly used for businesses starting up nowadays. Instagram's massive population growth is very noticeable to everyone this platform dominates in digital marketing.
Instagram becomes so popular, especially that is used by celebrities to reach out to their fans in the whole world and it provides a very easy way to share their life's great moments. Instagram Stories is also a feature that is very attractive to everyone. A strong foundation for content sharing on Instagram is the proper usage of hashtags for you to discover popular topics.
With the apparent advantages of Instagram these days, businesses are taking the opportunity to use this platform to keep in touch with their target audiences. Social Media and Instagram are ideal for businesses to market their products without spending a huge amount of money to pay for advertisements.
Instagram marketing strategies can be exceptionally helpful when it comes to the triumph of promoting your brand's name. Below are the most effective Instagram marketing strategies for startups:
1. Create your own hashtags to increase your reach
Create hashtags relevant to your business. Hashtags are very useful in Instagram and based on experience, posts such as videos and photos with hashtags gain more engagement (likes, comments, and shares) compared to those that don't have any. This is a free tool used commonly in digital marketing to share content on social media feeds. Basically, this helps you promote your brand and keep in touch with your followers and this also makes your business brand's image more peculiar and special. So, when creating your own hashtag, set up a brand name hashtag and a punch line hashtag. This makes it a little easier for Instagram users to find content that is related to your brand and as well as your primary account. When your business becomes popular and people start buying your products or using your services offers, there's a huge possibility that your hashtags will be used by many people.
2. Post more convincing Instagram Stories
An Instagram story is very helpful especially if you have target audiences. This is a feature that allows you to post a video or a photo and it'll last for 24 hours and will disappear afterward. This feature helps you make creative content that will help you achieve your business goals – in whatever category your business is focused on. With Instagram Stories, you can post a photo, short video, and a live video as well.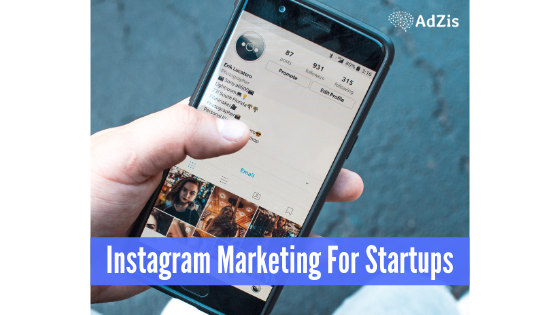 3. Reaching out to real influencers
Try to reach out and work with Instagram Influencers helps you create a hum for your business (products or services). Find real influencers to help you make your brand popular. Instagram is more on pictures and videos, unlike Facebook where it's more on lengthy statements posts and rants. The strategy of reaching out to Instagram influencers makes sense if you are aiming to build a positive brand name. These influencers are able to use their own posts to introduce to their audiences what your product is all about and they can help them make reasonable purchasing decisions. Social Tradia says that there are some Instagram influencers around the world who exchange their page for money with small companies.
4. Show video contents and behind the scene, sneak peek
Create videos that will make your audiences interested in your products. Be creative and knowledgeable. Show them interesting videos to sneak peek at how your product or your business started, how was your product created, how your services work, and even a video talking to one of your successful customers. We know that Instagram is not just about the likes and the comments you get, it's also about sharing a short story of how you started and what your startup was all about. It's fun to make an unscripted video because it's more heartfelt than those with scripts. A 1-minute video can make a difference not only to you but also to your brand, and to the number of followers you have – just make sure, it's worth their time to watch.
5. Use Instagram Live Video
Build a connection with your followers using the Live Video feature. If they left you with questions, clarifications ,or whatnot, it's best if you answer it through Instagram Live so they can feel your presence and let them understand the spirit of your brand as well. This way also helps you make your audiences believe that your business is authentic and real, letting them see some people working to make this business happen.
6. Call to Action Strategy
One way of gaining more engagement on your account is by giving back to your followers. We know convincing 'discounts' are, and in all businesses, if a discount is offered, customer's come back repeatedly and this will also allow your followers to market your brand even more. You can also run a contest to invite Instagram users to be more engaged to your business, using a unique hashtag you have for your business, they can use it to submit their entries and it can make your hashtags popular at the same time.
Due to its popularity in the digital realm, Instagram is a great tool platform for business people. You need to be authentic, consistent, and well-engaged to your audiences in order to have a successful Instagram existence. Win a marketing strategy for startup businesses by meeting the handy but useful Instagram features mentioned above.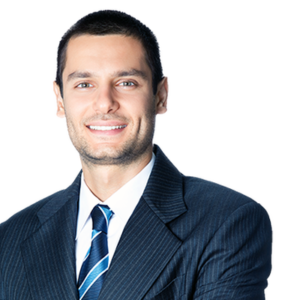 Short Bio: Alec Ketabi is a social media marketing writer with 5 years of experience working with start-up and medium-sized companies. I would like to share my experience and ideas with people who have passionate about sales and digital marketing.
Gravatar email: [email protected]
Linkedin: https://www.linkedin.com/in/alec-ketabi-4891b7185/