Cart abandonment is a challenge for all eCommerce businesses. According to Los Angeles based software development firm Endertech, the average shopping cart abandonment rate is nearly 70%.
This is why marketers often turn to email in an attempt to recover these otherwise abandoned sales.

There's a good reason for that. On average…
46.1% of people open cart abandonment emails.

13.3% of people click the link in these emails.

More than 35% of people end up buying a product from a cart abandonment email.
If you're selling on eBay or Amazon, cart abandonment emails are out of your control. For platforms like Shopify, however, you have full control over the emails you send to your customers.
With this in mind, here are 5 email tips to capture abandoned cart sales that I've used in my own Shopify store.
1. Get the timing right
The timing of your cart abandonment email is essential. In my experience, it's best to send the first email within 1 hour of the cart abandonment. Waiting longer than that reduces your ability to capitalize on the urgency that made your customers add the product to their card in the first place.
Don't just send one email, though. For my Shopify store, I send at least 3 cart abandonment emails. Including the first abandonment email, the sequence looks like this:
1st email – 1 hour after abandonment.

2nd email – 12 hours after abandonment.

3rd email – 24 hours after abandonment.
Getting your timing right and sending out multiple emails significantly increases your chances of winning the sale. There are tons of email marketing tools that make this easy.
2. Use subject lines that get your emails opened
Good subject lines are ones that grab attention and get your customers to actually open your emails.
This doesn't mean you need to write complicated subject lines. In fact, taking a simple and direct approach is often preferred.
Here are some examples of to-the-point subject lines types you can use in your abandonment emails – with examples of each one:
The incentive subject line

– 15% off your cart!

The helpful question subject line

– Still shopping?

The FOMO subject line

– Almost sold out!
Finally, adding their names to any of these subject lines can significantly increase the open rate. For example, "NAME – Still shopping?" would work better than just "Still shopping?"
3. Include the abandoned product
Including a reminder of the specific product is much more effective than sending a generic, templated email that's the same for all of your customers. Including specific details of the product they chose, such as the size, color, or pattern gives them more incentive to click through the call to action in your email.
In fact, if your customers are doing lots of shopping, they may not remember the specific product they chose from your store.
In addition to the product details, including an image is a must. This is easy to set up with email marketing software.
4. Use persuasive text
Once people click into your email, you need to convince them that the product is still worth their money.
There are plenty of writing tips available online, but when it comes to writing email copy, you want to keep the following tips in mind:
Include their name

– As mentioned before, don't just say "Hello," and move on with the email copy. If you have names in your database, use them here.

Stay on brand

– You shopping cart abandonment emails are another opportunity to reinforce your brand's voice.

Keep it short and sweet

– You don't need to write a long email to be persuasive. A few sentences will do.
Overall, keep it short, simple, and on-brand. Get straight to the point and direct readers to your call to action.
Which brings us to our last tip…
5. Have a big, clear call to action
Big, clear CTA buttons easily grab the attention of the reader. If the button is easy to see, it's more likely to push shoppers toward the action you want them to take.
The action you want them to take is pretty clear – you want them to finish the checkout process and buy the product. Your CTA should be as clear to your customers as this objective is to you.
To make your CTA clear, use contrasting colors. If the email you're sending is styled with a gray and white color scheme, use a color like blue or red that contrasts the rest of the design. Just make sure you keep it on-brand.
For button text, use something simple that invokes an action, like "Complete Checkout" or "Buy It Now".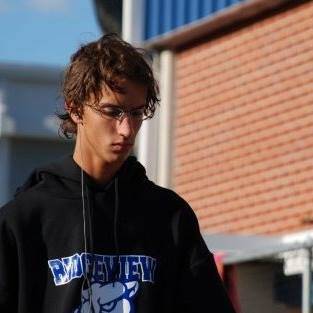 About the Author:
Nicholas Rubright is the digital marketing specialist of Zik Analytics – a market research tool for eBay seller designed to help them find in-demand products on the platform.