SEO is a term that you hear on the web more and more, and especially in the marketing context. but what is it and why is it so important for bloggers and marketers?
The abbreviation SEO comes from the English translation "Search Engine Optimization". Search engine optimization is, very simply explained the art of appearing high in Google search results with its website.
Because so many people use Google to search for goods and services, it is obviously attractive for companies selling these goods and services to appear high up in search results in order to get seen. A high ranking on an important search phrase (keyword) leads to more visitors to the website, and more visitors to the website (hopefully) translates into more customers. The best part about this is that people searching for so-called paying keywords where the searcher has purchase intent, are very likely to convert, for example, "buy iPhone case".
Google's business idea and goal are to deliver as relevant and good search results as possible so that users will always feel that they find what they're looking for when using their search engine. Since there are countless billions of websites, you can of course not sit and read through all and manually rank those that are best in a list, but this is done on computerized and automated paths with Google. Google's so-called crawler, continuously crawls a website first, to see if its content is good, relevant, and of interest to a visitor.
Everyone wants to be seen at the top of Google
So how can this computerized "crawler" decide what a good website is? Well, Google obviously uses a ton of ranking factors when deciding where to rank websites in search results (in fact several hundred). These ranking factors include things like content (text, images, videos, etc.) on the page, how relevant the information is, how headlines and text reflect what the page is about if the page is updated with relevant information, how long the page has existed, and more.
These factors concern the content, code, and structure of the website itself, but there are also "external" factors that affect a site's ranking. Google was founded in 1998 by Sergey Brin and Larry Page based on the idea that websites that have many links, which means links pointing to the website from other websites, must be good websites because people tend to link primarily to websites that are good and have good information. Therefore, part of the search engine optimization work is also to get links from other websites, and especially websites in the same niche or industry as yours, even though all links are important. Also, links from authoritative websites tend to be the most valuable.
Do I have to be a tech professional to search engine optimize my website?
It depends on how your website is built, but in most cases, you do not need to be a professional. If your website is based on a publishing tool such as WordPress, you can often make the necessary changes inside the publishing tool. If the website is built without a publishing tool, you need basic knowledge of how to load documents from and to your server with an FTP program (such as Filezilla), as well as how to edit HTML documents using a text editor (e.g. Notes on the computer).
Get started: On-page SEO
It's easy to get started with search engine optimization and small changes can greatly affect your website's ranking on Google.
The most important and most fundamental part of SEO: On-page
The most important and even easiest way to improve your website's ranking in search results is to make sure your website is so-called on-page optimized. On-page involves the site's code and the content of the website itself, unlike the off-page which involves links from other websites and other external factors that aren't directly on your site.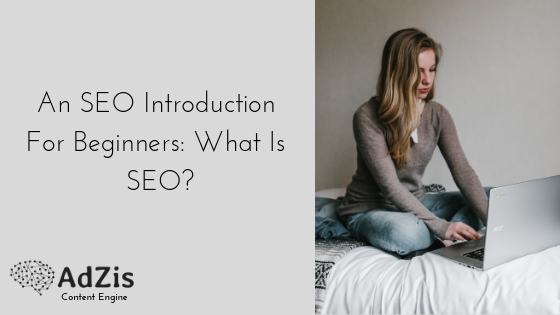 <title> tag and <h1> tag
The so-called title tag indicates as the name suggests the title of the website. This tag should contain the words that are particularly important to be visible on each page. The title tag is not visible to the visitor on the website but is primarily for Google to tell us what the content on the page is about.
The H1 in H1 stands for Heading, and <H1> is the tag for the title on the page. This tag is visible to the visitor on the website.
The H1 tag can be a bit shorter with the most important keywords because the sample title looks a bit better when you read it.
Content and relevance of the content
Because Google wants to show relevant search results to its users, it is, of course, important that Google's crawler knows that your website is highly relevant to a person looking at what your website has to offer. Google's algorithm is very sophisticated and knows very effectively whether your website is relevant to a visitor or not.
Because of this well-developed and sophisticated algorithm, the best tip for someone who wants to appear high on Google with their website is to have really good and relevant information about your niche and industry.
The amount of information is also important. It's usually, but not always, better if there is a lot of information about what the page is about, whether it's a product, a service, an informative article, or anything else. Try to get as much information as possible as a visitor may be interested, and include this information on your website.
Off-page SEO
In addition to the "internal" on-page optimization, there is also the "external" off-page optimization. Off-page refers to links pointing from other websites to your website, so-called inbound links. Google believes that if a website has links from other websites, especially other websites in the same industry or niche, this is a sign that the website is good and deserves a place high up in search results.
Wrapping up
So, to improve your ranking position in Google, you should try to get inboxes from other websites. Here are some suggestions on how to get links to your website:
Write a post on a discussion forum and have your link in the signature
Comment on blogs and include your website in the URL field
Register in link directories
Ask providers to link to you
Ask the owner of websites in the same industry to link to you
A list of additional things to know about SEO
Links from websites in the same industry or niche as your website have a higher value
Links from major, established websites have a higher value than links from smaller pages
The positive effect of new entrants may sometimes have to wait for up to a couple of weeks
A new inline can cause your website to drop drastically for a short period of time and then suddenly pop up again, a phenomenon called "Google Dance"
Links from bad and mass-produced so-called "spammy" websites can steal rather than help when Google sometimes punishes pages that have many "ugly" links
A link from a website that you also link to, so-called cross-linking, has a lower value
Some keywords are extremely competitive and difficult to look at; try to find a longer and a bit more unusual search phrase to try to rank on, such as "keyword" + "place"
If you are new to understanding the concept and need of SEO, it may be really tough for you to create content or product information that ranks and get discovered by people.

But we have got it covered for you. With AdZis you do not have to worry about the content or its ranking. All you need to do is send us the specifications you need and enjoy the results of unique, optimized and quality content.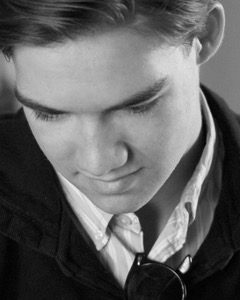 About the author
Jens is the editor-in-chief and co-founder of the Veloce International marketing blog and the influencer marketing directory Veloce Network. He is also a contributor to the Millenary Watches journal.