Building an e-commerce venture is not as easy as it looks. Sure, you can design the web pages in minutes. But your job doesn't end there. There is so much going on in the virtual space. New trends and technologies are developing almost every day. A static website has little to no chances of surviving the intensely competitive market.
Change is an inevitable part of life, and your e-store is no different. And no, I am not talking about the small tweaks here and there. Website redesign aims to revamp your website completely. Here are eight pointers telling developers to redesign their eCommerce websites: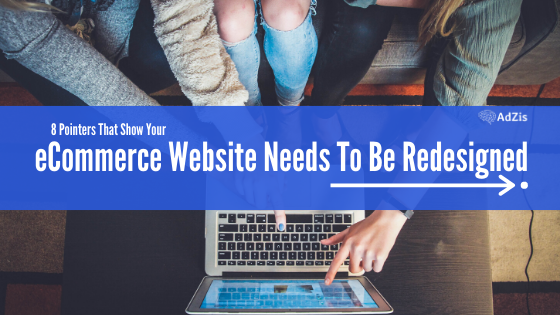 Change the aesthetic appeal
If you want to stay relevant online, then renovating your web pages is the easiest way to get more views. Customers want a website that looks great and is easy to work with. Highlight all your top products, services and details on the homepage. This gives the visitor a clear picture of your brand and its key selling points.
Website redesign also involves changing the content, adding new images, updating the information given, etc. I'd suggest young aspiring entrepreneurs consult content marketing experts in the industry for optimum keyword research. Also, strive to upgrade the visuals of the website. Add videos, images, and graphics to make the brand attractive.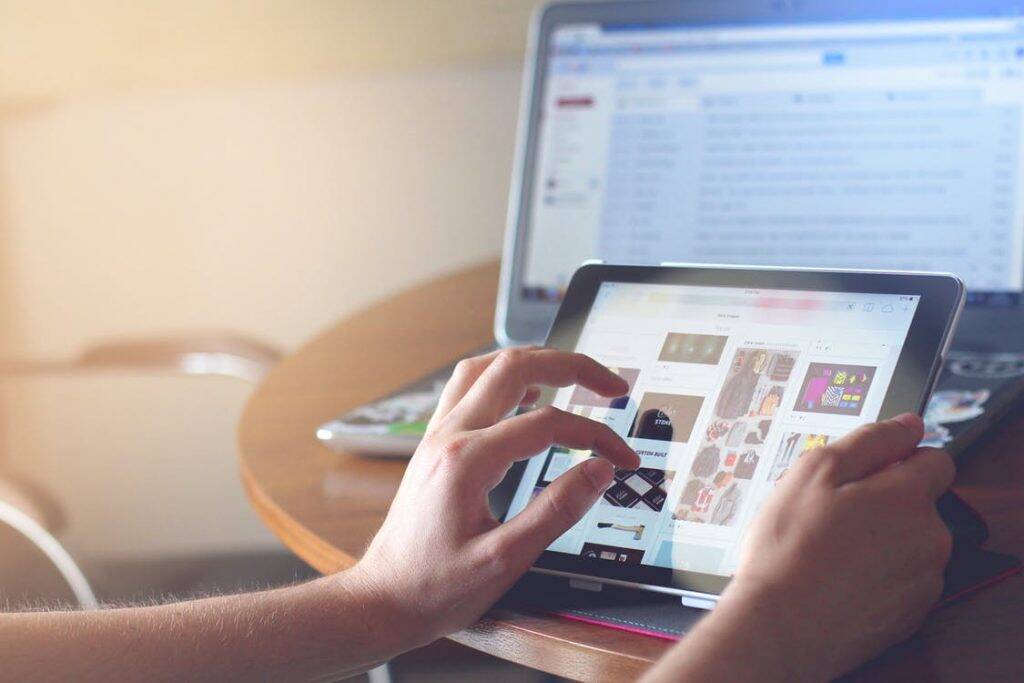 Make the website navigable
Another reason that developers revamp the sites is to make it intuitive. Create a space that is easy to navigate through. All the elements that a first-time visitor needs to check on your website must be visible. Also, ensure that all your pages and internal links are working well. There are apps to check the speed and loading time of the web pages. Use the analytical tools to check the number of hits generated by your website. Ensure that the contact page is updated, featuring the correct address, email id, and phone number.
The average web user has no prior interest or inclination to check out your website. You have but a few seconds to grab their eye and ensure that they stay on your web page. Opt for WYSIWYG website builders to get a live preview of the website before its published.
Enhance user engagement
In this day and age of technology, it is very tough to keep your viewers engaged. Your content and website design should be unique enough to hold their attention. Research shows that most people stay at a site for a minute or two to gauge their value. In that short span, if your website fails to grab the eye of the visitor, it is over for you.
This can be a massive obstacle for e-commerce websites that need consistent user engagement. Any page loading error, bugs, and other technical glitches can cost you heavily. Be customer-centric in your approach—also, design a robust customer support system and feedback mechanism for faster lead generation.
Improve social media reach
Social media is one of the most influential marketing platforms of this age. Facebook and Instagram have special tools for e-commerce that help budding businessmen expand their brand. Social media networks also ensure better user engagement and lead generation. You need to upgrade your website with the times and make it more social-media friendly. This also brings about some fundamental changes in how you market your product.
For instance, the ads on Facebook have more visual content than plain text. Your content hence should be crisper, concise, and more creative. Businesses usually adopt methods like extensive keyword research, in-depth analysis of market metrics, and testing.
Bug fixes and error correction
Now, this is a major red flag that you cannot afford to avoid. Run regular tests to check the speed, effectiveness, and accessibility of the web pages. It takes but a few seconds for the average web browser to lose interest in your website. Your views take a severe hit when the page doesn't load properly. Scan your site regularly for dead tabs, buttons or links. Also, check for content duplication, plagiarism, and resolve copyright issues if any. Maintenance and error correction is an indispensable part of the website redesign.
Most people don't prefer to wait for more than a second or two for the web page to load. Renovate the content to make it more user-friendly and accessible. This also affects your page ranking and online visibility.
Optimize for mobile phones
Most people prefer browsing the internet on their mobile phones. This opens up several opportunities for e-commerce ventures. Optimize your website for smartphones to tap into this market space. With the website redesign, you get to make your web pages more mobile-friendly. It ensures that the content and graphics are visible, accessible, and equally attractive, irrespective of the screen size.
The internet is a basic necessity, almost as important as food, water, or shelter. About 90% of your everyday needs are met online. Shopping, booking tickets, making reservations, scheduling appointments- we need smartphones for everything.
Boost sales
Things are not suitable for your business if the numbers are dropping drastically and consistently. The e-commerce space is pretty dynamic. Every business venture has its phases of profits and losses, ups, and downs. There will be times when there's a slight dip in the demand or a boom in sales. But if the losses piling up are getting higher each day then its time you introspect.
A change in the layout can make a big difference to your business. Check out the web design trends of your competitors. Ensure that the look and feel match the brand. Look for ways you can add value to the user experience. One of the biggest reasons for low sales is the abandonment of shopping carts. Work on catchy follow-up messages to convince customers in completing the purchase.
Improve page ranking
SEO or search engine optimization is a big deal for e-commerce web stores. Search engines like Google check the content and credibility of the websites before featuring them. The more relevant, readable, and relatable your brand, the better your SEO rank. A higher level puts you in the first few search results on any search engine. People can find your website easily. This helps you attract more leads and convert them into successful sales.
With website redesign techniques, you can make your brand SEO-friendly, approachable, and visible. Also, if you are a small-scale enterprise, I'd recommend you keep your audience limited to the local neighborhood. Go global once you have enough followers and numbers to back it up.
The bottom line
Keeping up with the times helps businesses stay relevant. And if a makeover increases the subscriber count for your web store, then go for it!
Author's Bio
Mary Jones is the co-founder & editor-in-chief at TopMyGrades, which focuses on Content Marketing Strategy for clients from the Education industry in the US, Canada & UK. Mary has conducted a series of webinars for AssignmentEssayHelp on essay assignment help. She has extensive content editing experience and has worked with MSNBC, NewsCred & Scripted. She has also authored blogs on Lifehack.org, Wn.com, Medium.com, Minds.com, and many more digital publications
Automate the process of adding product descriptions to your e-commerce store. Introducing AdZis – An AI-Powered E-Commerce Content Engine. Bring in the power of multi-channel marketing to your e-commerce store without a team. Adzis AI content engine can create videos, social posts, banners, writeups, SEO meta tags, product descriptions and everything needed for marketing your e-commerce business online. Adzis integrates with Woocommerce, Shopify and many other e-commerce platforms to bring you the power of one-click content for all your marketing channels.