Ecommerce is the order of the day as even regular commercial traders are infusing eCommerce to their traditional commerce. With features like woocommerce mix and match, price based on the country for woocommerce amongst others, you will be able to get your eCommerce website going without fuss.
To help you out, here are some tips to make your eCommerce website a user-friendly one.
Allow AI to help you out
Before now, it was the use of FAQ ( Frequently Asked Questions) that was the order of the day. FAQs were drawn from analyzed data showing questions people usually asked. FAQs were like a question and answer directory. These days, it is more about the use of chatbots. Though people still use FAQs, they now add the use of chatbots as it gives them added advantage. Unlike FAQs, chatbots make your web users feel like they are interacting with someone. They also make it easy for your web users to get answers.
Instead of having to go through the directory to see the answer that suits them, they simply have to ask your chatbot and it will provide them with the answer they need. You cannot always be online but with your chatbots on the ground, nobody will notice your absence.
Always post useful and related content
The content of a website is the life and backbone of that website. Most people think that the content of a website is your regular post and update. No, the content of your website is everything that is contained in that website. For the sake of this point, however, we will be using the narrower definition of content. When posting updates on your website, ensure that it is useful and related to the needs of your web users.
Post about politics will not make headway when your website is only about celebrity gossip. The only time such a post can draw attention is when the season of elections are at hand or the post is related to one celebrity or the other.
Make your website SEO friendly
Social media and search engines are the most visited websites. Unlike social media, people consult search engines to look for answers, answers other websites will provide. What search engines do is to provide users with websites that may most likely have the answer. These search engines usually have criteria for selecting the websites they provide as results and how they rank these websites.
It will be in your own best interest to meet up to those criteria else you will not be getting any serious traffic. Avoid dark SEO techniques as you will be punished when caught.

Optimize pictures before using them
One of the criteria search engines use in ranking websites is their page loading speed. One thing that determines how fast your website will load is the amount of weight it is carrying. Pictures are usually the main reason why websites take too long to load.
The solution to this is to optimize pictures before uploading them. Optimization is the process of reducing the data size of a picture without affecting its quality. Doing this will give your website clear pictures that will not cause it to lag.
Avoid too much of redirecting
It annoys me when I visit a website and for everything I click, I get to open a new website tab. It is very disgusting and annoying. It makes me annoyed the more if I am browsing multiple websites at once.
Reduce the rate at which you redirect people on your website. Unlike you are redirecting people to another website, do not redirect at all if possible.
Work on your website navigation
If I cannot find what I am looking for with three clicks on your navigation panel or icon, then you need to work on your navigation. If the navigation on your website requires more than three clicks to provide a solution, then it is not a problem solver.
Your search icon should also be at the top of your page. You can even use "a persistent" search icon so as to make it easy for your web users to locate.
Do not "autoplay videos" plugin. Instead, allow users to decide whether or not they want to watch or use animations
Videos are great for a description just that their space consumption means that they will cause your website to slow down and/or your website users to burn more data when using your website.
It is even worse when it is on "autoplay". I may most likely not stay on your website for long if all of your webpage with videos have the "autoplay" feature. Animations are a good substitute for videos as well. They do not consume too much space and are easier to understand than pictures.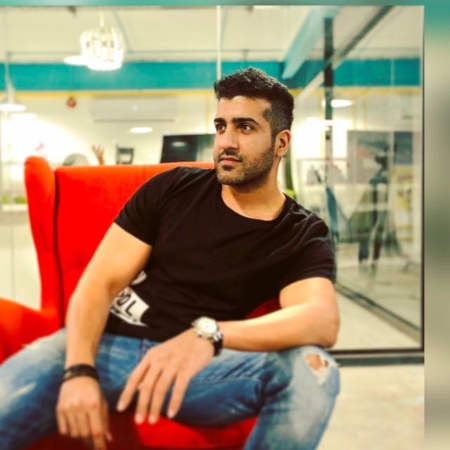 Junaid Ali Qureshi is an eCommerce entrepreneur with a passion for emerging tech marketing and eCommerce development. Some of his current ventures include Progos Tech (a Woocommerce mix and match), Elabelz.com, Titan Tech, and Smart Marketing.

Product data is central to any e-commerce business. The success of your e-commerce business depends as much on updating product information efficiently and accurately on the website as on expanding the market and driving sales. The right descriptions for each product is equally important for a good conversion rate. Adzis is here to make it effortless for you. We can provide best-in-class descriptions at a budget-friendly price tag. You can check our site for more details: https://adzis.com/