As entrepreneurs who are dedicated to enhancing their customer base know, a lead is not simply a random potential customer and if you view it as such, you risk a low lead conversion rate. The efforts directed at a lead are what will make a difference between a potential customer and a paying customer.
If that customer is not an average individual but another business, you need to strategize even more because chances are they know most of the tricks in the book. To help you make 2020 your year, here are a few tips and strategies for you to implement and increase your B2B lead generation rate.
Social media marketing is (still) the king
While some things change, social media marketing remains at the top of any business's priority when it comes to lead generation. The biggest benefit you can take advantage of in your B2B oriented efforts is its superior preciseness in targeting the audience.
You could make use of different kinds of accumulated data and target businesses located in certain areas or those that share your interests in some fields. Social media are not platforms you should use for pushy sales attempts but posting engaging content in different forms which will pique interest and therefore generate new leads. The choice of social media platform will, first and foremost, depend on where your target audience spends most time because to entice their engagement, you need to strategize around them. Being the largest professional network, creating a company page on LinkedIn is a popular choice but you may also find your audience on Facebook, Instagram, or Twitter.
FOMO is a real thing
FOMO is the place where urgency and scarcity meet: the fear of missing out (FOMO) on something has become so strong with the growth of information we are bombarded with daily and it can beat even common sense that tells a person they don't need that particular item or service.
That being said, your audience is not naïve and only led by such instincts so they would be able to spot if you are pumping these sensations artificially. If you don't want to end up insulting their intelligence, you need to be honest in terms of introducing this strategy. For instance, make sure you use it when you actually have a limited offer or when there are just a few seats left for your webinar. To generate leads, what you can also use the social proof tool to notify your website visitor that a product is purchased but just make sure they don't appear too often or otherwise they might seem false.
Revive direct mail with the Internet
Direct mail is a traditional way of reaching out and effectively bringing in new customers. However, since we are living in a digital era, how to combine the power of the internet and direct mailing efforts? Marketing experts have concluded that Postcardmania, the leading company in the postcard marketing industry, has the best answer to this question – their Direct Mail 2.0 solution.
While a traditional direct mail campaign can leave you wondering about its efficiency, with the help of a barcode technology system, Direct Mail 2.0 will track when your purposefully designed postcards will reach their destination. If your website visitors (who've come following the link from the campaign) don't make a purchase, an automatic follow-up system will make sure your business remains visible to them when they surf the net. In addition to that, each campaign has a unique phone number that forwards the calls to your regular line so you can track and record the calls to see whether there's a place for improvement.
Use pop-ups efficiently
Many business owners are reluctant to introduce pop-ups because there are a lot of people who simply hate them. However, their efficiency in drawing attention and generating leads is undeniable so you should definitely introduce them to your marketing menu in 2020. To minimize the chances for your bounce rate skyrocketing when you add pop-ups, you need to plan them carefully.
The core idea you need to understand and implement is that people don't enjoy being disrupted while they read and search through some content which pop-ups usually do. The point is not for the visitors to turn it off without looking at it as if it was an annoying fly. They serve to guide visitors through the website or invite them to perform a particular activity and not barge in aggressively in the middle of their screen. A more subtle pop-up would invite the visitors to read it after which they might decide to become something more than a lead.
Wrapping up
If you are wondering which of these B2B lead generation strategies is the most effective one, the honest answer is that they can all produce excellent results depending on your needs. This means that your choice of the strategy for 2020 needs to be based on the knowledge that you possess about your audience. You might want to try and implement two or combine them but whichever option you go for in the end, make sure you always track the progress so you can adapt, correct or change some elements or the entire strategy on time.
Author Bio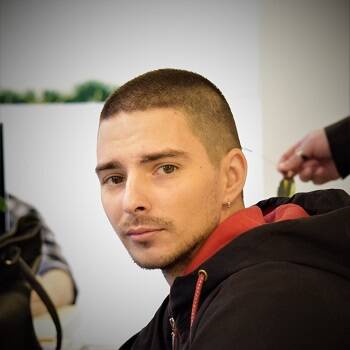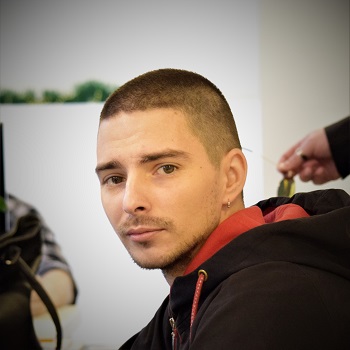 My name is Raul, editor in chief at Technivorz blog. I have a lot to say about innovations in all aspects of digital technology and online marketing. You can reach me out on Twitter.