An eCommerce business will be only successful if you're receiving potential leads and reaching your target audience and all this is possible only with strategic SEO practices.
Search engine optimization will help optimize your website and boost your online website ranking.
But what SEO practices will be more effective for eCommerce businesses and how it's gonna take your business to the next level?
The 5 simple tips in this article will help you to take your e-commerce business to the next level.
But before moving further, let's first understand how the eCommerce business works.

E-Commerce process
Before diving into the topic, let's put some light on an eCommerce process.
E-Commerce businesses are the online shops of real businesses that work on three basic levels: Ordering, Processing, and delivering orders. 
If you want to run your eCommerce business successfully, you need to sync all these three levels and deliver the best services without any failure. 
Customers first land on your website and find the products on your website in which they are interested followed by placing an order. After placing an order, the next step is processing received orders, including packing and sending for delivery. 
If everything goes smoothly, then you can proceed with the final step, i.e., delivery or orders to the right address. 
It was all about eCommerce, but it's not as simple as it sounds. It has many hurdles on the way.
The most crucial is reaching the right audience and conceiving them to purchase on your site.
For that, you need to put in some extra effort instead of regular website promotions.
Beating all those giants on online platforms like Amazon, eBay and Shopify are really very difficult, but you can achieve the desired position online to get orders. All thanks to SEO for eCommerce businesses.
Let's move forward.
The ultimate guide to SEO for E-Commerce businesses 
Gaining new customers is really a daunting task, but with the help of SEO, you can easily find new customers for your eCommerce business.
Effective SEO strategies will help gain more organic traffic and increase your eCommerce sales and website ranking on search engine pages. Know how?
Keyword research is the core of effective SEO strategies for eCommerce business types and almost all businesses online.
Keyword research helps to find the right focused niche-based keywords which you can use to optimize your website.
Targeting the right keywords in your eCommerce websites helps users find your products and services online because users always type keywords in their search bar to place any query online.
For example: if you're searching for bridal shoes, then you can use the keywords "designer bridal shoes', "best bridal footwear," etc., to get the results.
There are mainly two types of keywords, i.e., short-tail keywords and long-tail keywords.
Short tail keywords are very short key phrases not more than three words long. It is more focused and search-intent-based. 
Long-tail keywords are long key phrases that are 6-7 words long. Long-tail keywords are again gaining popularity due to increasing voice recognition devices where users use their voices to place queries online.
With the help of SEO strategies, optimize your website with the right focused keywords for your eCommerce business. 
Home pages of an eCommerce website play a crucial role in website ranking on search engines.
A well-optimized home page with the right keywords, responsive design, and quality metadata will help Google recognize and crawl your website on search engines.
SEO title tags and descriptions are the most important factor you need to focus on while optimizing your website.
The other key factors you need to focus on to make your website search engine friendly are: 
Homepage metadata: Metadata includes title tags and meta descriptions which are the most important element of on-page SEO which web pages help web pages crawl on search engines.
Google always prioritizes web pages with unique, high-quality metadata and helps them to rank on search engine pages. 
Responsive design: Homepages that load faster and easily adapt to the screen size of various devices help you achieve a better ranking on the website.
Google these days focuses more on mobile users and provides them with the best user experience.
So, if you want to achieve higher rankings on search engine pages, choose website designs that are highly responsive to all devices. It helps achieve a good ranking on search engines and offers the best user experience to your users online. 
Homepage content: Content is very crucial if you dream of achieving higher rankings on search engine pages.
Unique, informative content helps increase user knowledge and inform them about your products and services.
As we mentioned earlier, Google always gives priority to high-quality content to rank on search engines.
But with the help of search engine optimization services, you can create and optimize the website content to attract more readers and boost website traffic. 
Slow website speed can be annoying and drive your users to other websites. Whereas the fast-loading website speed can help gain more visitors to your website.
Websites with fast loading speeds help users find your website on search engines, build trust, increase the credibility of your business and provide the best user experience for your users.
Factors like heavy files of images, product catalogs, videos, and designs can be responsible for the website's slow speed.
With the help of SEO, you can optimize these factors to improve the website quality and boost its loading speed online. 
Creating backlinks is the best way to drive traffic to your website.
Quality backlinks on your site help increase your website authority and navigate users to other pages of your website.
In this way, users will spend more time on your website, reduce your website's bounce rate, and help google notify your website on search engine pages.
"A higher ranking means more traffic and more ROI"
Optimize CTA's on your website
How to motivate users to buy your products?
With the help of appealing call-to-action or CTA.
CTA plays a very critical role in motivating people to buy your products and services online.
Including CTAs in content or in the most relevant place on your website inspire users to take actions that will benefit your business and help gain profits.
'Buy now,' 'Checkout,' 'Load more,' 'Proceed further,', etc. are some most common types of CTAs you can use in your eCommerce website to make users purchase your products and services. 
Conclusion
There is a lot more you can do to optimize your website and attract more customers on your website.
I have mentioned some most common SEO practices that you should do to optimize your website and get higher rankings on search engine pages and double your e-commerce sales conversions.
I hope you find this information helpful. Comment below if you want to add more to it.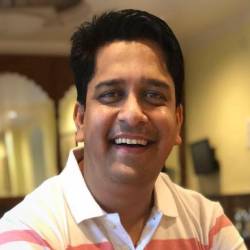 Ravi is a digital entrepreneur who has a vision of helping businesses to increase their online presence through websites, mobile applications, and SEO. He is the Founder & CEO of Webomaze Pty Ltd, a one-stop digital agency based in Melbourne.