If you have a love for making products, such as jewelry, clothes, or even food, that you believe are worth selling, then you have the potential for a viable business idea. Choosing to run a startup e-commerce business to sell products is a worthwhile venture for many. However, running an e-commerce business is more than just putting your products on your website; let's explore in more detail how to set up your e-commerce business.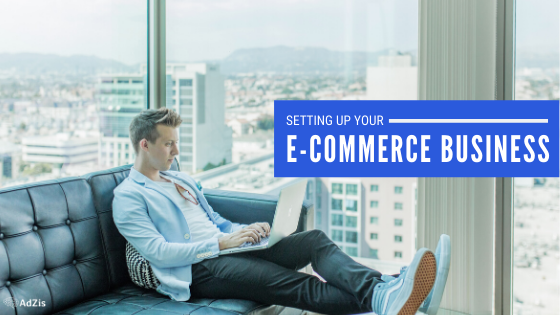 Choose your niche
Honing in on a niche for your e-commerce store cannot be underestimated. With so many other stores out there just like yours, you need to find a way to stand out to people. So, before you get carried away creating hundreds of products to sell, you need to know whether you are appealing to a market that requires your products.
If you're trying to compete with huge brands, you will find that your business will struggle to survive. However, if you notice a gap in the market for sustainable and eco-friendly products, for example, you have the opportunity to reach out to a specific market that is more likely to buy from you than a big chain.
Create your brand
Perfecting your brand is crucial for an e-commerce business starting up due to the number of competitors out there. You need to find a way to stand out from other businesses, and creating a unique brand is one sure-fire way to do this. Make sure that your brand is one that people will associate with and trust.
Choose how you will sell your products
Once you have chosen a niche and created a brand, you will need to decide which platform you will sell your products on. With the option to build your own website, you have the freedom to design and create a site that is completely unique to your brand. However, if you don't feel you have the skills to complete this or the budget to have a professional do it for you, you always have the option of selling your products through a third-party site.
The rise of third party sites, such as Etsy, Amazon, or Bonanza, has helped many entrepreneurs find success. While all of these will come with their separate terms and conditions, you could see yourself saving a lot of time that would have been otherwise spent making your website, instead of actually making the products.
Delivering your products
Making that first sale is going to be a great feeling. Somebody wants your creation and is willing to pay you money for it. However, it doesn't stop there. You've managed to convince them to part with their money and have promised them a high-quality product, so you have to be sure that it arrives the way they are expecting.
The delivery of your product is so important to follow through properly, especially if your product is food. Having bad reviews about the delivery of your products isn't going to look good for a startup company. Therefore, you need to ensure not only the safe arrival of the products but also a timely one.
Organizing a van to deliver the goods to your customers that you or an employee drives will guarantee the aforementioned, as opposed to relying on a courier company. With this, however, comes the process of sorting out insurance.
Find the right insurance
Insurance is crucial to have in place when running a business, even for an e-commerce business. In the event of unexpected circumstances, with insurance in place, you can assure yourself that you're financially covered.
You not only need to have insurance in place to protect your business as a whole, but you also need to cover yourself when you are delivering the goods. You can find affordable business vehicle insurance easily that is tailored completely to your needs. No matter what kind of vehicle you decide to deliver your goods in, you will ensure that you are protected when out there on the roads.
If you have employees working for you that will be driving the goods around, you legally need to have this sorted. The insurance will cover you, or them, in situations that see you receiving injuries during a collision.
Listen to customers
To guarantee that you continue to grow as a business, you will want to listen to your customers. They will provide the feedback you need so that you can improve the products. Showing them that you listen, will boost the confidence people have in your company and will prove that you put your customers' needs at the forefront.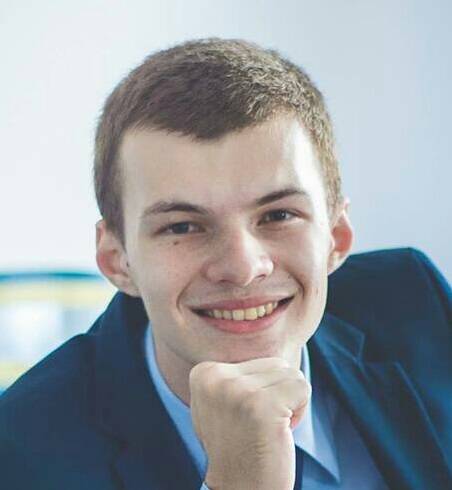 Author Bio
James Daniels is a freelance writer, business enthusiast, a bit of a tech buff, and an overall geek. He is also an avid reader, who can while away hours reading and knowing about the latest gadgets and tech, whilst offering views and opinions on these topics.

Adzis is an AI-Powered E-Commerce Content Generating Tool that helps e-Business/online stores by providing unique content which eventually makes search engines rank them in the top positions, bring more traffic to the store & boost sales revenue.