Any company would greatly benefit from having their own website. So, a lot of businesses are looking for a web design company. But, to create these websites, you need to set a budget exclusively for web design costs. Others might be frugal when allocating a budget for web design, but nothing can beat an excellently-made webpage. An effective website will have significant returns and gains for your business. So, make sure that you get the best that you can for your budget. Here are some factors affecting web design costs.
Responsive design
A lot of people use different devices to use the internet. These devices have different formats and screen sizes. So, your website should be responsive to all these devices. So, if the person who viewed your website from a desktop suddenly wants to use his cell phone instead, there should be a smooth transition between a desktop monitor to a cell phone screen. A website has higher costs if they have a very responsive design that can perfectly fit in any type of screen. It is crucial to have this type of design because you can potentially lose a lot of customers if you do not have a responsive design. Even if it raises your costs, you should go for it.
Uniqueness
Another factor that can affect your web design costs is your page's uniqueness. Most websites can be created by using templates. This is a faster and cheaper option. But, if your site looks just like other pages, then people will get bored and move on to a more exciting website. So, invest in the uniqueness of your website's look. Even if this is the more expensive option, this can give you more substantial returns in the long run. When you create your website, it should show the individuality of your company. Show the viewers why your business is unique.

E-commerce
Having an E-commerce site made is much more expensive compared to regular websites. It takes a lot more time and works to make this. The developers have to take into consideration the security of the site and the payment ways for the clients. So, it will definitely raise the cost of your web design.
SEO
No matter how great your website is, it cannot have a lot of viewers without the integration of SEO, or search engine optimization. If your web designer optimizes your site, you will have a high rank in search engines like Google or Yahoo. The higher your rank is, the more people will see and visit your website. SEO is done by using keywords and other elements to optimize your site in search engines.
Conclusion
It is vital for businesses to have a website. This shows the legitimacy of your company which makes other people easily trust you. In web designing, you get what you pay for. Do not worry about spending a significant amount of money when creating your website. When you create a website, remember that it is in the long run.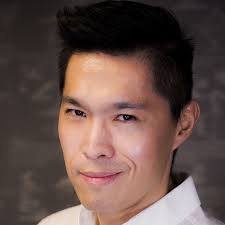 Author's Bio:
Edwin Deponte is a motivational writer who is also passionate about Social Marketing. He believes in others' abilities and tends to bring out people's hidden potentials through his words of inspirations and motivational articles.


Automate the process of adding product descriptions to your e-commerce store. Introducing AdZis – An AI-Powered E-Commerce Content Engine. Bring in the power of multi-channel marketing to your e-commerce store without a team. Adzis AI content engine can create videos, social posts, banners, writeups, SEO meta tags, product descriptions and everything needed for marketing your e-commerce business online. Adzis integrates with Woocommerce, Shopify and many other e-commerce platforms to bring you the power of one-click content for all your marketing channels.