The holiday season is the most festive time of the year for every person, including most businesses. People are looking for things to do and buy for the holidays. They also have Christmas bonuses that they could spend to have more fun during this joyous and beautiful season. Businesses should take advantage of this time to gain more followers and buyers on their social media accounts. Spread the holiday cheer with posts that your viewers will love. Here are some creative caption ideas for your social media that you can use this holiday season to attract more people on Instagram, Twitter or Facebook:

GREAT FOOD
All people like to eat out during the holidays, and everyone loves excellent food. Even if your business is not related in any way to the food industry, you can post food recipes that are great for this time of the year. Christmas is a very personal holiday that we love to spend with our friends and family. So, it is excellent for your followers to see that a real person is behind your account. Any person from different races, ages, and statuses can all understand the language of food. Whether you are in Oklahoma or Kansas City, social media marketing managers should know their target audience. You can post popular dishes in a city where most of your viewers are located. Share with your followers some recipes of the food that you usually eat during the holidays to form a bond with your viewers.
DIY TUTORIALS
Even though people spend a lot of cash on the holidays, some like to keep their gifts sentimental and personal. You can post DIY tutorials of things they can do on their own for the holidays. You can post DIY Christmas trees or holiday cards. People will surely love these kinds of posts. They can spend on other things while keeping other things entirely personal.
CARING FOR YOUR FOLLOWERS
You can post safety tips for your followers during the holiday season. A lot of people will be using firecrackers or traveling to distant places. Let your followers know that you care about them. On top of that, these posts usually get shared a lot because people care about their friends and family too. So, you will get more views and follows through this.
CHRISTMAS GIVEAWAYS
The holidays are about giving and receiving. So, you should be giving it too! Your page can attract more people through giveaways. If you have a product, you can give away free units of your product. This is a good marketing strategy too because people can try out your product for themselves. Through word of mouth, your fanbase can grow. People just love free things. It is as simple as that.
COUNTDOWNS
People love to get excited during these festive times. Creating a series of posts involving some sort of countdown is a fun idea for your business. Companies usually use the twelve days of something depending on your business. You can post a featured product of your business along with a countdown before Christmas. You can also create a list with the number of entries in accordance with the number of days before it is Christmas. For example, "top 10 travel places to go to this holiday season" can be your topic if it is ten days before Christmas.
HAVE FUN WITH IT
These are just some creative caption ideas that you can use for your Instagram posts, Facebook, or Twitter social media posts this coming holiday season. There are more things that you can do for social media posts. Just be creative and have fun with it! People will surely like any fun post they see while having a merry Christmas.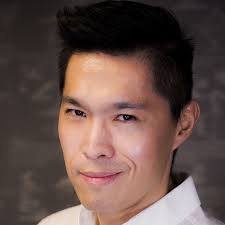 Author's Bio:
Edwin Deponte is a motivational writer and a blogger who is also passionate about Social Marketing. He believes in others' abilities and tends to bring out people's hidden potential through his words of inspiration and motivational articles.

Are you excited about 2023? Have you achieved everything you planned to do in 2022? The end of the year is always the busiest part of the year and can get hectic very fast, so it's essential to have a good plan to navigate it successfully. Check Adzis AI Content generation packages to make your life easier by creating one-click social posts, videos for youtube channels, product descriptions for your website, writeups for blogs, etc for your e-commerce website.