Branding. That's for companies, right? Nike and Apple need it. As a writer what have you to do with branding? Your work speaks for you, right? Yes, your published books and your words create a brand for you but that's organic. To establish yourself as a writer, you need more than that. You need to think about branding yourself consciously and take certain efforts towards it.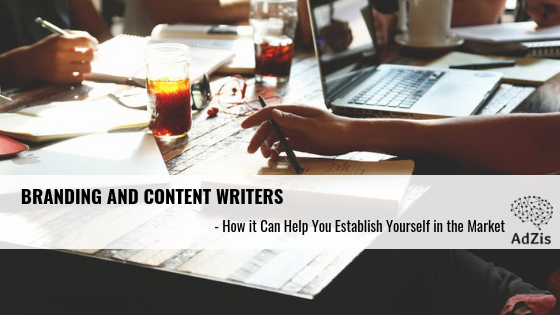 Branding and writing – they must go hand in hand
We know, you would still argue that authors like Hemingway or Jeffrey Archer never did any branding for themselves. You are just a content writer. When you would publish your own book, you would give it a thought. That's wrong, my friend. Whether you write as a content writer or as a blogger, whether you plan to publish your book or have already made your mark in the literary world, you need branding, and the earlier the better.
Every writer must create his own brand. Just like branding helps companies to succeed it would also help you to establish yourself. That's the simple reason. By branding yourself, you can increase the client base of your content writing business. If you are planning to come out with a book of non-fiction write-ups, branding will help you to market your book. Even for your published work, branding would definitely make it reach more readers and increase your popularity.
If now you have got interested, we can move ahead and tell you what is branding and how as a writer you can brand yourself.
Branding a writer – it's how you stand apart
For a writer, branding is necessarily who you are, what you offer to your readers, and how they perceive you. It is also about how you want people to know you. When you think of branding on a personal level, we all have our own brands because we are judged and assessed by the people around us. We have our own image and people expect us to behave in a certain way. However, building our brand consciously can help us to give our work more focus. We can control how our work is perceived by people. It would also become easier for us to get recognized for our work.
How to build your brand – start from scratch
Define your brand – What motivates you to write? What is your philosophy? In which genre you are most comfortable? Answering these questions would help you to discover your philosophy of writing and brand yourself accordingly. It's not easy to define your brand. You may have to introspect and brainstorm to find what makes you unique. While defining your brand, focus on your strengths, interests, and passion. Yes, you have to mingle your passion with your brand otherwise, you cannot create the vision that a brand requires.
Check out other writers – how is the blog of your favorite writer designed? What do most writers in your genre include in their blogs? Studying a few well-designed blogs would make it clear how to create your blog so that you can establish your brand quickly.
You need to focus on things that you love about yourself or your work. Don't try to make everybody happy. Instead, focusing on your basic skills would help you to reach new heights.
Leave scope for growth – brand yourself in such a way that you can venture into new genres or take up a new type of writings in the future. Create a sort of umbrella that would allow you to diversify your work in the future.
Strengthen your brand – have great content on your blog
Publish content to strengthen your brand – being a writer it is expected that you would have great content on your blog. Apart from text, use images, infographics, and videos to attract your audience. Using quotes from your own writing, and sharing your future plans and excerpts from upcoming books would make things interesting.
Include social media – You cannot ignore social media today and it has to be a part of your branding. Use Twitter, Facebook, and other media to reach out to your readers. Integrate your blog with social media to create the maximum impact.
Do you brand yourself? Do you use any other method? Please share it with us.

Introducing AdZis App – An AI-Powered Ecommerce Content Engine That Can Generate Descriptions For Hundreds Of Products In A Blink Of An Eye


Adzis is an AI-Powered E-Commerce Content Generating Tool that helps eBusiness/online stores by providing unique content which eventually makes search engines rank them in the top positions, bring more traffic to the store & boost sales revenue.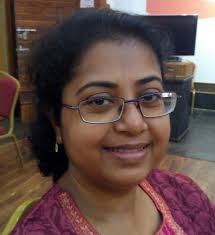 About the author – Koyel Majumder – A writer with an eye for perfection. She is a freelance content writer from Mumbai, India with over 6 years of experience in writing web content, blogs, and articles. When she is not writing, she will be reading for ideas that would help her to remain up to date. In short, she lives and dreams words and finds this writer's world fascinating.