There is one thing that kills creativity: a necessity to wake up early and go to the office. There is nothing worse for a creative person than to be limited by time and space. You may produce the best ideas only in the evening, or generate the most unexpected decisions for any task early in the morning. Possibility to work from home is alluring: you can decide when to write, where to write and what to do when you have free time. When you work at home, you are the only boss: you set the limit if you need some, and you decide what you should do to awake your creativity. You no longer spend hours in boring meetings or ineffective techniques of team-building your office boss implements. You become the boss of yourself.
However, it is not so easy to become a full-time freelance writer at short notice. It takes months, and in some cases, even years to give up office work and become a freelancer with a full-time job. Still, there are some methods that will help you make a transition from part-time freelance to full-time freelance faster. Here, we are going to cover 5 basic principles which are going to help you with that. To master your comprehension of this issue, we also recommend you to look through this article.
1. Never quit your job until you have some part-time freelance
Even if you are an experienced writer who has been working with different texts, and who has a deep understanding of writing sphere, it does not mean that when you quit a job, you will get thousands of orders. Perhaps, you will spend days to find at least one order or even weeks to find an order that will bring you good money.
So, before you start your full-time freelance career, prepare a strong basis. Work with part-time orders first: you will understand whether you can control yourself or you need someone to watch whether you are coping with settled tasks and deadlines. Do not quit your job until you find several clients who give you regular orders. Of course, it will be difficult for you to combine a part-time freelance job and a full-time job in an office, but you need this time to run a successful freelance career.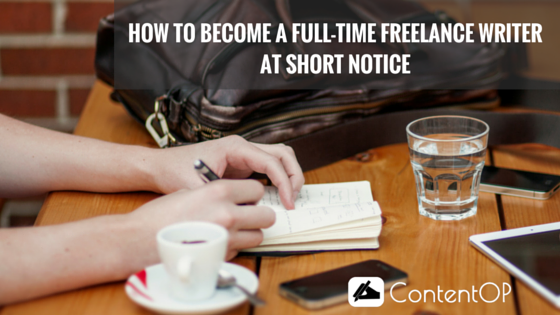 2. Be persistent
A full-time freelance writer should have a list of clients with whom he cooperates. In this way, he always has orders and moreover, he can be sure that he will not be sitting without a job. Establish good relations with your clients. If you do not meet deadlines, notify your client. If you have time for some more orders, just tell your client and ask whether he has something to offer. Always look for the clients with whom you feel comfortable.
If you do not have clients and work with random orders, it's better to keep working full-time in the office. Random orders are good for a beginner, but for a professional full-time freelance writer, it is not a way of making money. Always look for long-term cooperation.
3. Make up your portfolio
If you want to quit your job right now, and you do not want to spend your time sitting at the office, start to look for clients right now. The best way to find them is to show them what you are capable of. If you are an experienced writer, choose the best of your works and create your portfolio. A good portfolio is your key to a full-time freelance job. In your case, a portfolio is even more important than a CV. No one is interested where you worked, but everyone wants to see what you have already achieved.
There are many approaches on how to create the most effective portfolio. We recommend you choose the works which have already been published and which have got a good response from readers. If you have no access to this information, just choose articles which you like most of all. Pay attention that these articles should be written without mistakes and of course, they should be original and creative.
4. Determine your field
Only young and inexperienced writers tell that they can write an article. Professional writers always have some fields they are good at. Choose the field according to your preferences and according to the articles you have in your portfolio. It is a common mistake to think that it is better to work with all possible spheres. In reality, writers who work in certain spheres earn more as they are considered to be professionals in those spheres, and new clients choose them because they are professionals, not some random writers.
5. Create a plan
The last but not the last point in becoming a full-time freelance writer is to create a step-by-step plan. You need to understand your strong and weak points, and of course, you need to know with which points you need to work harder. For example, you have a strong portfolio, but you have never worked with freelance orders. It means that you need to pay more efforts to find clients. Determine what you need to do to go for full-time freelance and stick to your plan.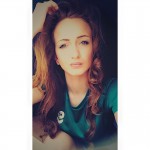 About the author – Lori Wade is a blogger and content writer who understands the importance of content marketing and does blogging with full zeal.
Introducing AdZis App – An AI-Powered Ecommerce Content Engine That Can Generate Descriptions For Hundreds Of Products In A Blink Of An Eye