Creating a blog is easy. In fact, WordPress and other interfaces have made creating blogs easier than baking cakes. Yes, you just need to create your own account, choose a theme, and start publishing your posts. However, the issue is making your blog popular. With thousands and thousands of blogs vying for readers' attention, how do you make your mark? How do you become a successful blogger?
How to make a blog popular?
 It's a tough job and there is no shortcut to it. From finding the niche to striking the right chord with the readers, bloggers have devised their own strategies to achieve success. Their struggle is different, and so is their path to success. If you read their success stories, you would find one thing in common – they know what their readers want. Yes, that's the secret to their victory. To make your blog popular, you have to understand what your readers want.
How to connect with your readers?
You must appreciate the fact that depending on the niche, the demography of the readers would change. If your blog is on dating and relationships, you can expect certain kinds of viewers to visit it. If you would be providing the financial guidance, the audience would be different.
The layout of your blog, the colors you choose and even the language would depend on the type of audience you are trying to attract.
In this regard, it would be helpful if you know the general types of readers that you may expect to visit your blog. Since different readers have different reading styles, you must be ready to satisfy them depending on their reading styles.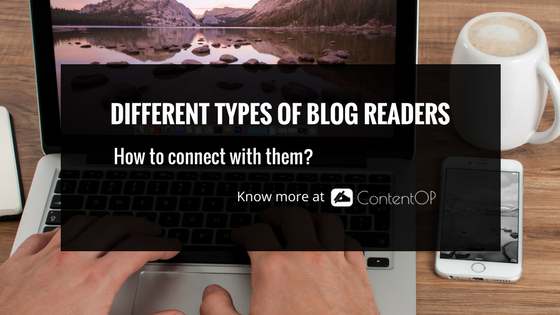 Different types of blog readers
The skimmers – Let's start with the skimmers who are the most common over the internet. As the name suggests the skimmers skim through articles and blogs. They are always in a hurry and hence try to get a gist of the article by quickly going through it. Needless to say, these readers are less critical and tend to spend only a few minutes on a blog.
The sponge readers – every blogger wishes to get more of these readers on their blogs. The sponge readers behave like a sponge as they soak up every word of your post. They are the ones who would point out the spelling mistakes in your article and also leave meaningful comments.
The fireballs – these are the readers who only go through the first sentence of the paragraphs and check out the images and they are done. They love to get the basics only by reading the first sentences. They tend to visit a lot of blogs and read plenty on the internet but in the gist.
Now, these are the broad category of readers that you would find visiting your page. How would you make your blog popular with them?
The best way to know whether the visitors like your blog is by checking the time they are spending on your blog.
The fireballs would spend the least time and hence to attract them you have to include interesting images in your blog. Having videos would be a good way to attract them.
The skimmers would stick around if the content is interesting. So work on the subheadings and provide them with effectve content in small paragraphs.
You should try to attract more sponge readers as they would dwell on your blog for a maximum time and also provide you with valuable insights. Read their comments and try to find out what they are looking for.
Knowing the different categories of readers would help you as a blogger to choose the right style of writing and attract more visitors.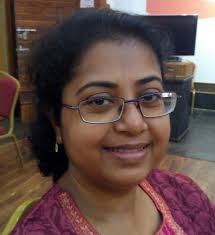 About the author – Koyel Majumder – A writer with an eye for perfection. She is a freelance content writer from Mumbai, India with over 6 years of experience in writing web content, blogs, and articles. When she is not writing, she will be reading for ideas that would help her to remain up to date. In short, she lives and dreams words and finds this writer's world fascinating.
Optimize your product pages with the right set of content. Create videos for your Youtube channel, social posts with captions and banners for Instagram, Twitter and Facebook, and SEO tags for product pages, all using one tool. Try Adzis AI App now – https://app.adzis.com