I have a thing for stress, my friends say so. Things that people do not pay any attention to, raises my blood pressure. My daughter's exam, health problems in the family are grave triggers for me. Add to it my profession as a content writer and I am always feeling jittery.  Piling projects, strict deadlines, dissatisfied clients, and occasional breakdown of the internet, these prove fatal to my frail nerves. To beat stress and to maintain my sanity, I have devised my own stress management tips. These are simple and effective in alleviating stress and re-energizing me.
Sing a song – just to myself
Yeah, when I am not writing and doing household chores, I sing to myself. It's a great stress buster. I am no Adele or Taylor Swift and I know it very well yet I hum my favorite songs just to keep my mind diverted. It works well.
Coloring books for adults- they work, yes they do
A few months back, I read about coloring books for adults. They are simple but great to relieve stress. Last month, I got a few of them for myself. I spend around 30 minutes every night coloring them. I simply love the feeling of crayons against my fingers. It is so soothing to just immerse myself in the world of colors and watch the pictures coming into life.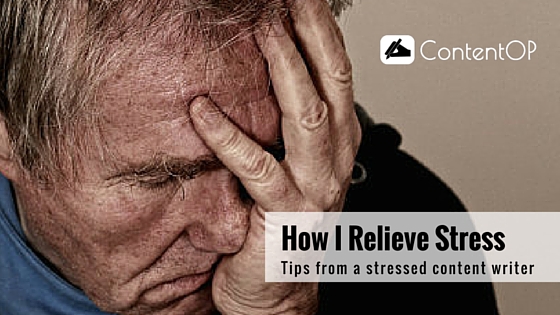 Write to me
Yes, I write for myself. I have a journal where I pen down my thoughts. Pensive, happy, fearful, and even tearful, I give words to all the thoughts that torment me and this frees my mind. By writing my thoughts, I render them powerless to hurt me. It feels so relieving, so liberating that I have made it a ritual to write every night before retiring for the day.
Reading for entertainment
As a writer, I have to read a lot. Be it articles related to my niche, blogs, or books on current affairs, I have to read to keep myself updated. Other than that, I read a lot of novels and fantasy books just to unwind. Enid Blyton, Dr. Seuss, and a few native writers feature in my reading list. You may find my choice childish, but I prefer to read their books just to laugh, relax, and simply forget the present.
Gardening helps me to calm my senses
I accidentally discovered how stress-relieving gardening can be. When my mom came to visit us, she bought a few pots and planted some seasonal plants. Initially, my daughter was very excited and watered the plants regularly. With time her interest dwindled and like everything else I had to take responsibility for those poor plants. Watering them every day and protecting them from birds and squirrels gave me such pleasure. Slowly, they became a part of my life and I looked forward to taking care of them just like my own children. I found so much peace in the company of my green friends. Nowadays, whenever I find myself worrying I head towards my balcony and the flowers sway their heads to cheer me up.
I have found some quick fixes to stress. Walking in the garden, chatting with a friend, solving Sudoku are some of the things I do to reduce my stress levels. Do you also feel stressed? What do you do to manage it? You can adopt my tips and see whether they work for you.
About the author – Koyel Majumder – A writer with an eye for perfection. She is a content writer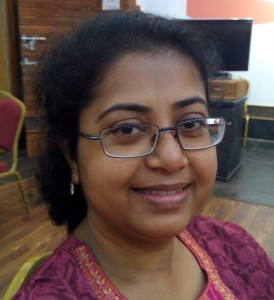 from Mumbai, India with over 6 years of experience in writing web content, blogs, and articles. When she is not writing, she will be reading for ideas that would help her to remain up to date. In short, she lives and dreams words and finds this writer's world fascinating.
AdZis – Create unique product descriptions for your e-commerce business


Automate the process of adding product descriptions to your e-commerce store. Introducing AdZis – An AI-Powered E-Commerce Content Engine. Bring in the power of multi-channel marketing to your e-commerce store without a team. Adzis AI content engine can create videos, social posts, banners, writeups, SEO meta tags, product descriptions and everything needed for marketing your e-commerce business online. Adzis integrates with Woocommerce, Shopify and many other e-commerce platforms to bring you the power of one-click content for all your marketing channels.