Modern businesses are dealing with more data than ever before. We have an abundance of disparate systems that produce and gather data independently. This is especially true for E-commerce businesses.
Having multiple communication channels, including live chat, internal communication channels, emails, social media, etc., makes data gathering a complicated issue. Let's not forget CRMs which capture and store customer data and analytics.
Due to this, data unification and analytics streamlining becomes a problem for most E-commerce businesses. Usually, they resolve it by expanding their staff and resources to feed analytics tools adequately. This can turn into a costly endeavor but ultimately, one that gives excellent results.
But is there another way to go about it?
What are Product Data Management Services?
Product data management services are a way to organize all data related to products and related processes into a single, centralized system. Through the use of software solutions, product data management (PDM) creates a system available to multiple applications and teams within an organization. The goal is to help the organization achieve its specific data-related goals.
Data that PDM services focus on are documentation, notes, models, CAD, manufacturing information, etc. The result of approaching the data conundrum through this approach is better process enablement and configuration management. On top of that, it also provides improved data security.
Being part of SolidWorks development solutions, PDM offers amazing scaling capabilities. It is suitable for use for both small teams and international teams of designers with hundreds of members. Compared to other data management options, PDM takes a lot less time to implement.
These services help with handling any engineering-related files. This means that team members can access all data related to design reuse, saving a lot of time. As a center for fast information retrieval, it also gives access to design revision. This ensures the minimization of data loss as well as the facilitation of review processes.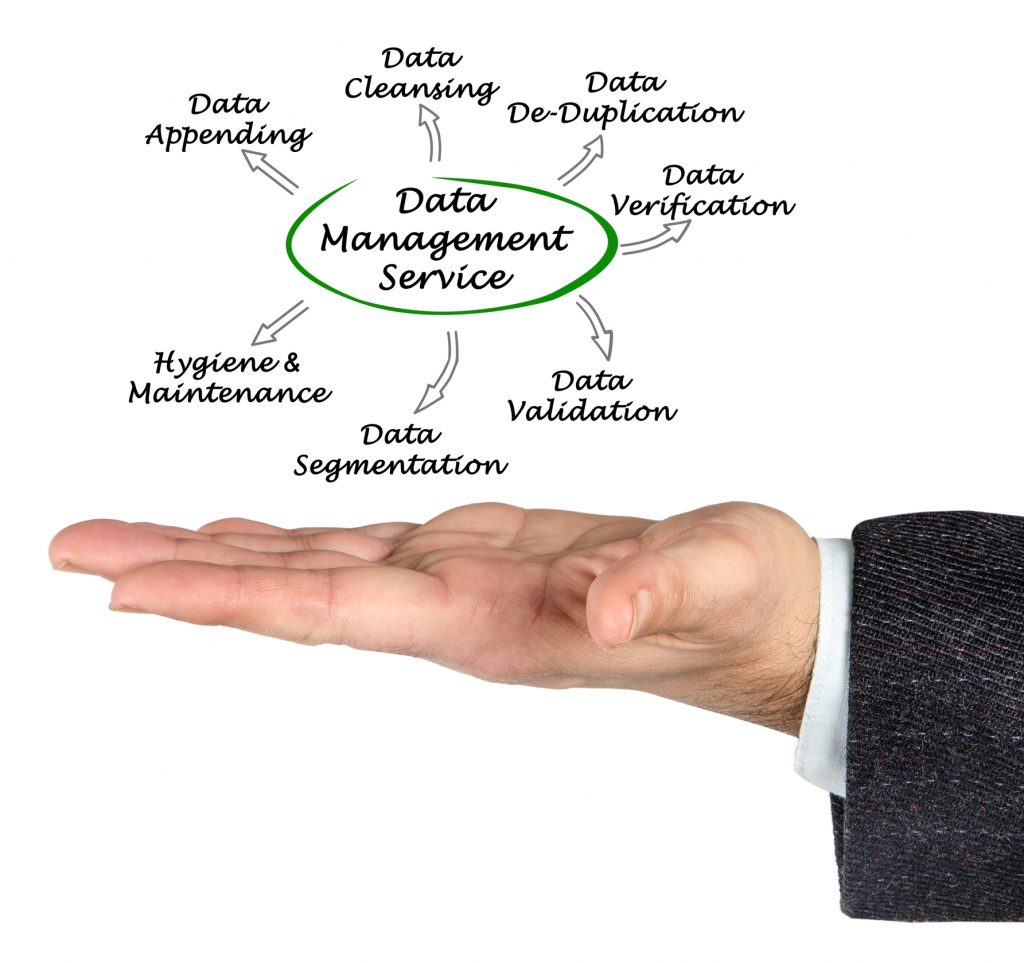 Product Data Management Services
Product Data Management (PDM) installation
PDM implementation and deployment for one or multiple locations
API customization and compatibility testing
ERP, MRP & PLM systems data connectivity integration
The implementation of the pilot and support for initial production

Seven Reasons Why You Need Data Management Platform?
1. Act as More Than Just a Storage Facility for Data
The automation of data gathering from multiple sources isn't enough by itself. Having a warehouse worth of digital data stored isn't worth much to an organization if it cannot be utilized. The goal is to create a complete picture of your customers that can easily be analyzed.
The idea is to gather data and classify it correctly through proper data attribution. This can help businesses discern the success of their previous marketing campaigns. It will allow them to improve future outreaches as well as identify those that aren't giving results.
This is just one example of what a proper PDM system can do. It all depends on the goals the organization has.

2. Take Building Audiences to a New Level
Combining multiple sources of data from both first and third party sources gives an organization an advantage when building an audience. When filtering out our optimal target audience, we usually go through a year-long process. PDM systems give us the ability to do this in a much shorter timespan.
Being that data from website analytics, social media, emails, helps us identify people who respot to our message. The opposite is also true.
Furthermore, we can identify the type of messages and information they react to. This means that we can adjust our approach and get more engagement. Through this, we can establish more manageable audience growth and as well as lead generation.
3. Enable You to Precisely Target Ads and Personalize Content
Most of the successful E-commerce organizations base their success on personalization. Upselling, cross-selling, and personalized ads and offers are just some of the things advanced data analytics can help us achieve.
Having a PDM system gives organizations a lot of insight into customer habits and behavior. This includes the content they're interested in, ads they respond to, the time they spend browsing, etc. You can also track their movement through your website and gain insights into what part of your website may need improvement and why.
4. Work in Collaboration With Other AdTech and MarTech Platforms
The integration isn't just limited to marketing and analytics tools. A lot of businesses rely on AdTech and MarTech companies to further increase their brand's online presence. Integrating these platforms allows us to create an extended audience that is fully trackable.
This allows you to target your audience better and improve the results from using these platforms.
5. Pave the Road to Discovering New Consumers Through Data-Influenced Advertising Campaigns
Advanced analytics capabilities like these can help you go through your current audience and segment them into prospective target groups.
Identifying different groups within your following allows you to create custom approaches to expand them. Different groups will have different motivations for being there. Organizations can capitalize on this by creating separate campaigns to tap into these motivations. Through this, the expansion goes into specific directions bolstered by data-driven decisions.
6. A Database Management System (DBMS) Is an Extension of Human Logic
We are still a long way from integrating human intuition with the consistency of machine data processing. Still, DBMS allows human agents to get a clear insight into analytics along with tools to filter it further.
Molding a pile of data into something that you can find correlations in and draw conclusions from is invaluable.
7. Automation Is the Key to Efficiency
Finally, DBMS is a great way to avoid a lot of manual work. Getting things in order and unifying a database that is this significant and continuously growing is no small task. Consistency is also an issue with databases maintained by humans.
Using the software solutions provided by Back office Pro is a way to avoid these issues. It also pays off in the long run as it takes a smaller workforce to maintain and use the database.
Going Beyond Product Data Management
Using DBMS cuts costs saves time, and opens up new business opportunities. An experienced partner can help you set it up in no time at all, as well as support you through the initial period. This setup also helps you with your SEO efforts by helping catalog successful keywords, meta descriptions, and other aspects of optimization.
All in all, it's a substantial investment for an E-commerce business wishing to expand.
Author Bio: Juliana has been an avid blogger for 5 years, with particular interests in E-commerce Data management, Data mining, etc. Today she is an expert on the subject and over the years she has consistently contributed articles to top e-commerce and Data management publications. Presently, she is associated with Back Office Pro  – an e-commerce data management service provider. For more visit: https://www.backofficepro.com/

Automate the process of adding product descriptions to your e-commerce store. Introducing AdZis – An AI-Powered E-Commerce Content Engine. Bring in the power of multi-channel marketing to your e-commerce store without a team. Adzis AI content engine can create videos, social posts, banners, writeups, SEO meta tags, product descriptions and everything needed for marketing your e-commerce business online. Adzis integrates with Woocommerce, Shopify and many other e-commerce platforms to bring you the power of one-click content for all your marketing channels.