Electronic commerce is the latest 21st-century business trend. This business trend is adding new values to the growth of the businesses embracing it. This is a big reason why businesses going online want to leverage the potential of custom eCommerce solutions.
Types of customized solutions for eCommerce:
Generally, eCommerce website development and mobile app development services are considered the mediums that any eCommerce business needs for growth. But these are traditional custom eCommerce solutions.
However, advancements in the domain of technology have added to the list of solutions for eCommerce that can be customized to help you achieve your business goals.
That's right! The advent of online mobile app builders has added to the list. Let's now take a look at the reasons you need all three of these custom eCommerce development services and the values they add to your business.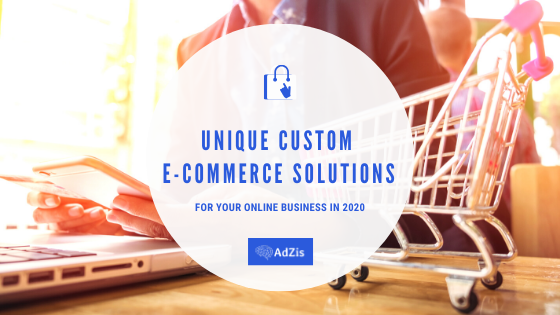 Reasons you need custom eCommerce website development services in 2020:
You need to follow a certain process to get the best possible custom eCommerce website for your business.
• First, you need to choose a domain name for your website.
• Second, choose the best possible CMS for eCommerce like Magento or WooCommerce, etc.
• Don't forget to register your business with the government of your state/country.
• Figure out your business goals and budget.
• Finally, look for the best possible custom eCommerce website development services.
Why do you need that?
Another thing you need to know about is the value that gets added to your online business. Given below is the list of reasons:
• Makes customization of products easy.
• Custom eCommerce websites are mobile-friendly.
• Offers better quality of search engine optimization for business growth.
•Effective management of relations with customers.
• Better quality of experience/interaction with brand/products for customers.
• You get access to customized eCommerce shipping solutions.
• Integration with APIs and other systems is another benefit you get.
• Makes it easy for you to launch a custom coupon or promo code.
• Allows you to set your own specific business rules.
• Your online business connects with multiple vendors.
Customized reporting, features for advanced level of security, special features, and custom eCommerce website hosting services are some benefits your business gets.
Custom Mobile App Development Services:
This is another key custom eCommerce solution you need for your business. Your online business needs it for the following reasons:
• People in most parts of the world nowadays prefer shopping using their smartphone instead of the desktop or laptop.
• People prefer shopping online through apps more than they prefer shopping online through websites.
• Mobile commerce is one of the latest online business trends.
• More than 67% of online sales in the world happen through mobile apps.
• Nearly 78% of online shoppers prefer shopping online through mobile apps.
• A custom mobile app gives your online business an advantage it needs to compete against your competitors and stay on top.
• Mobile app users view nearly 286% more products as compared to the website visitors.
• Mobile app users add 85% more products to the cart as compared to the website visitors.
• Nearly 54% of mobile app users purchase products as compared to the 44% website users.
• Average order value shoots-up.
• Marketing communication improves.
• Your customers get the very best of personalized and positive online shopping experience.
• Customer loyalty rate improves.
• Reduction in cart abandonment rate.
• Customer retention rate increases.
• Effective medium of high-quality customer service.
Online Mobile App Builders:
Need a mobile app fast but you're tight on budget? No problem! Online mobile app development is the custom eCommerce solution you need. This is something you need to get your feature-rich custom mobile app developed.
But why do you need online mobile app development?
Well, here is a list of reasons for you:
• Allows you to get your Native or Hybrid app for Android/IOS developed.
• Mobile app development process hardly takes 5 to 7 days' time.
• The features of your mobile app allow you to push notifications for more orders.
• Cart management in real-time becomes easy.
• Hassle-free integration with popular payment gateways like COD, PayPal, and many more.
• Home page customization becomes easy.
• Your app gets custom color selection.
• Support for multiple languages currencies and right-to-left language support.
Coming to the point, these are some of the latest custom eCommerce solutions you need to take your business online and grow it like never before. You just need to figure out your business needs and budget and choose accordingly. But make sure you do some research about the solution you choose. This will help you make the right decision from a business perspective.
Summary:
Custom eCommerce Solutions like eCommerce website development, traditional mobile app development, and online mobile app development you need for business growth. Another key thing you will get to know about is the value they can add to your business.
Author Bio: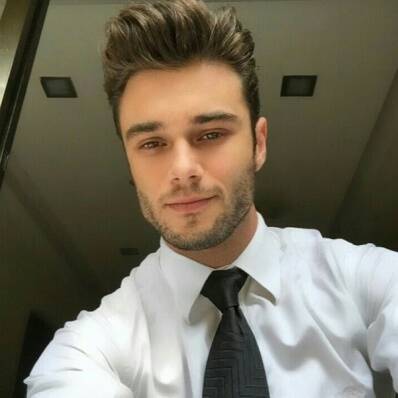 Vin Boris: Vin Boris is a Social Media Marketer and Content Writer at SteemExperts.com, a Blockchain and Steem currency based development, consulting, and marketing firm. Vin Boris has been Outshining in the Blockchain Tech. the industry for more than 10 years.