Introduction
Are you a sportsperson? Graduating class? Do you have a family reunion coming up? Are you looking for an affordable yet effective marketing strategy to drive your potential customers' attention?
If the answer is 'yes' to any of the above questions, you've landed in the right place!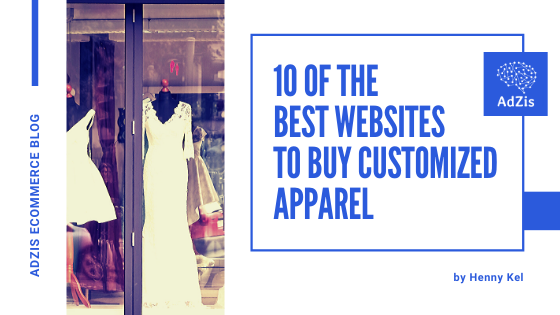 The ever-growing demand for custom apparel, especially custom t-shirts, has fuelled the custom apparel printing industry. Consequently, to tap the opportunity, many businesses have already entered the industry and the number is increasing with each passing day. As per the Statista, the global custom t-shirt printing market was valued at 1.16 bn US dollars in 2016 and was estimated to reach a value of 3.1 bn US dollars by 2025.
No doubt, this market scenario has provided custom-made apparel buyers with a plethora of options — there are plenty of websites out there selling custom clothing.
But which one of them is the best?
I understand that the increased number of options can give you a tough task to choose the best. Keeping this in mind, I have made a list of 10 of the best websites to buy customized apparel. Go ahead, check out each one of them, and choose the one that best suits your specific needs.
10 Of the Best Websites to Buy Customized Apparel
1. PrintShop by Designhill
PrintShop by Designhill could be an ideal print-on-demand platform for your custom clothes. You get a wide range of designs created by the world's most talented designers. The platform offers you the option to custom-design your clothes on your own by using its easy-to-use tool. Be it for men, women, or kids—whatever the need may be, this website has you covered.
You may, however, go with the other option — contest. With the 'contest' option, you need to launch your t-shirt design contest in which dozens of designers will participate by submitting their unique designs. Choose the winning design and get it on your t-shirt or any other custom clothes.
Other crucial factors that made me place this site at the top position are the quality of products and services that it delivers. Be it print quality, design, fabric, pricing or delivery time; PrintShop by Designhill is simply unmatched. No minimum quantity limitation—order one or 100.
Promising Review: "When I visited PrintShop by Designhill, I wasn't sure about the quality of clothes I will get. I tried it and ordered for my son. The clothes I received made me feel thrilled! The quality was very good." — Brian L. Frasure.
2. Custom Ink
Custom Ink comes second in my list but the website is equally great for people like you to buy custom t-shirts that include a short sleeve, long sleeve, women's, men's soft tri-blend, and many more. Like PrintShop by Designhill, this website too offers a DIY tool using which you can create an amazing custom t-shirt design or any other clothes for your specific needs.
Here, on this website, you can get your favorite brands such as Nike, Under Armour, American Apparel, Gap, The North face, and more!
Promising Review: "Custom Ink's website made it quick and easy for me to design both sides of my vocal jazz group's t-shirts. It was straightforward and I found that it was set up in a way that simplified alterations if my group decided to adjust the look. Thank you, Custom Ink, for helping me!"—Heather N.
3. Spreadshirt
Spreadshirt is a German global print-on-demand platform for customized clothing and accessories. Using its DIY tool, you can custom create clothes and many more things like hats, pillows, water bottles, umbrella, badges, phone cases, etc. The website has an abundance of design templates created by expert designers. Pick one that best matches your needs and start personalizing by adding text, colors, etc. and place on your clothes.
Promising Review: "I requested an exchange of a t-shirt and received prompt replies. The garment was shipped shortly after the exchange discussion. Thanks for making this easy." — Cindy Edelman.
4. Zazzle
Zazzle is a leading print-on-demand website that lets you personalize clothing for men, women, kids, and even babies. The platform has plenty of customization options. Also, there is no minimum order limitation—order as many as you wish.
Promising Review: "Thank you Zazzle and the customer service team for helping me create a Giant poster! Quality is amazing and couldn't have done it without your help and exceptional customer service." — Marcia Mastroyannopoulou
5. CafePress
CafePress is also an online retailer of stock and user-customized on-demand apparel. It lets you personalize tour custom apparel on your own with your choice of fonts, colors, etc. The platform has plenty of customizable pre-designed t-shirt templates. All you need to do is pick the template that best suits your needs and customize it by using its user-friendly editing tool.
You'll have the option to preview the design to find which suits your apparel the best.
Promising Review: "Good service and purchase arrived on time and in good nick!" — Tony
6. Teespring
Teespring is also a great website for buying custom apparel such as long sleeve t-shirts, short sleeve t-shirts, polo t-shirts, and many more. The website has a pool of great pre-created tees. Choose one that you love the most and start customizing by adding personal flairs and place your order for printing on the choice of your apparel.
Promising Review: "I have always had good service and love the tee shirts that I bought from Teespring.com. A good company you will be happy with your purchase." — Garden Lover
7. Vistaprint
Vistaprint has a wide collection of apparel designs to choose from for your custom t-shirts. The website lets you create your shirt on your own and then get it printed on the clothes of your choice. The worst part of this website is that the delivery takes a long time due to heavy orders.
Promising Review: "We have placed orders with Vistaprint for over five years and have always gotten excellent service. When we've experienced a question or problem, the customer service team is always quick to help, patient, and very pleasant to work with." — Lisa of Chester, NJ
8. Allied Shirts
Like other websites, Allied Shirts is a great platform for designing custom shirts. It allows you to create a shirt on your own with its t-shirt maker — a DIY tool for free. The minimum order volume it requires is 12 apparel. If you have a shirt idea and want to translate it into a beautiful design, this tool will help you. You can also seek help from an expert to design your t-shirt. The website is economical that suits your personal use as well as small businesses. The average fulfillment time is ten days; however, you can get it earlier by paying some additional bucks.
Promising Review: "Allied Shirts will price match any competitor's price for their customized printed t-shirts! The website would price match if a lower price was found." — Dorothy W.
9. Printful
Printful is another popular print-on-demand website having a large collection of t-shirts from top-notch brands, made with different materials. The delivery time is quick — you usually get your order fulfilled in two to seven days.
The website also lets you personalize your shirts. So pick a design and let your creative juices flowing to design an amazing t-shirt for your every need. Through the mockup generator, you can test your design against any background.
Promising Review: "The instructional videos and product reviews are great! I bought a t-shirt and was very happy with it." — Nomi
10. Print Aura
Print Aura comes at the bottom of my list but it doesn't mean that the website is inferior in any way. It's equally a great platform for people like you who want to buy beautiful custom apparel. If you're a designer and want to create designs on your own for your clothes, either for business or personal use, this website is simply amazing.
Through the drop-shipping solution, you can get the order delivered on time. All you need to do is to customize your design and place the order. The site will take care of everything — from printing to shipment. Its platform provides a high-grade printing technique.
Promising Review: "We have had a great experience and our shirts and hats came out terrific!" — Tracy Koa.
Wrapping Up
Now you learned that there are plenty of websites out there, you need to be critical enough to choose the platform that best suits your specific needs. Make sure the website is dependable for buying customized apparel online — check if it has high-quality printing services and design solutions. You should also compare many other sites in order to check their printing costs. The list has been prepared with the utmost care, considering several factors needed for an ideal print-on-demand platform. However, the decision is all yours to take!
Author Bio-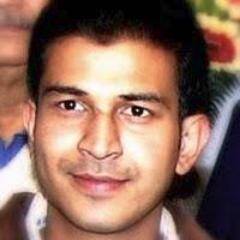 I am a graphic, web designer and blogger with over 6 years of experience and working as a Digital marketing strategist & Brand Consultant at Designhill. I am very passionate about anything related to design and spends copious amounts of time hidden behind a book or a screen and reading about design.


Automate the process of adding product descriptions to your e-commerce store. Introducing AdZis – An AI-Powered E-Commerce Content Engine. Bring in the power of multi-channel marketing to your e-commerce store without a team. Adzis AI content engine can create videos, social posts, banners, writeups, SEO meta tags, product descriptions and everything needed for marketing your e-commerce business online. Adzis integrates with Woocommerce, Shopify and many other e-commerce platforms to bring you the power of one-click content for all your marketing channels.