E-commerce website optimization has dramatically transformed in the last few years. The major eCommerce businesses now have dedicated teams working with data, design, and analytics to undercover trends and capitalize them as early as possible. If you want to do the same – be my guest. But, as an eCommerce consultant who has seen dozens of projects go through the roof and into the ground, I can assure you that it will be challenging to beat the team of data scientists at Amazon, Walmart, or eBay. But that is not the end of the story.
Against the ever-rising sophistication of data science is the psychological tool of influencing action called copywriting. To an untrained eye, it might seem naïve to try copywriting as a competitive differentiator against a team of trained data scientists at a big eCommerce firm. However, in my experience, good copywriting can unlock tremendous value for even niche eCommerce operations. Here is why good copywriting can beat an entire team of data scientists in driving conversions – good copy creates trends while data scientists can forecast or reverse-engineer trends.
The global eCommerce industry has attained a market value of over $4 trillion in 2021. Does that mean this is the amount all the eCommerce companies put together to get to take home? Not even close. Every eCommerce business, like yours, is eventually looking for that net income or profit margin.
Copywriting can squash your expenses and increase your bottom line. How? By exponentially increasing your conversion rates. Good copywriting can help you drive engagement and maximize conversions while still practically incurring the same level of marketing expenses. That is the key reason why you have to optimize your eCommerce store's copy to grow at a rate faster than your peers.
How Do We Identify Good Copywriting for an E-commerce Store?
Copywriting is often confused with a literary craft. It is not. As a consultant of an eCommerce website development company, who has had the fortune of working with some of the finest copywriters, I can state with reasonable authority that good copywriting is part marketing, part psychology, part statistics, and part grammar. It should not be confused with anyone's form of work. But doesn't that make copywriting too broad to produce any value? It does. So, let's define copywriting in how it exists and what good copywriting should look like.
Copy covers all the content your users see on your eCommerce website – headlines, product descriptions, catalog titles, Page Not Found warnings and even the CTA buttons.
Now, let's hop on to the wagon and focus on good copywriting. What does a good copy look like?
a. It engages the reader into consuming the entire piece of information.
b. It compactly provides all the essential information.
c. It inspires, leads, or motivates the reader to take a specific action.
Even though your eventual goal is conversion optimization, your copy must take care of these three responsibilities.

How to Increase Your E-commerce Sales with Proper Copywriting?
Now that you, I, and the copywriting skeptics are on the same page – let's take the conversation ahead – How do you increase your sales with good copywriting?
Here are some best practices I have seen the top percentile of copywriters deploy to make their copy and services stand out:
1. KISS: Keep It Simple Stupid
Write in active voice and avoid adverbs. There – I said it. This rule is so simple and effective that it can barely be called a 'trade secret.' Every writer begins her work with this rule, and that is why professionally written copy looks fundamentally different than a string of words put together.
The basic thumb rule is that you should write in an active voice and try to avoid adverbs. But, taking it a little further, you can use the Flesch Reading Sore. I frequently use it to assess the work of copywriters or provide feedback. The score is designed to determine how approachable, simple, and lucid your writing is for the reader. Generally, a lower score indicates a complicated piece of writing accessible only to a graduate student. Your aim must be to achieve a score of 60 or beyond on a 100-point scale. This is the range of middle-school writing.
Try these to simplify your writing:
a. Avoid jargons unless necessary.
b. Limit your use of adverbs, adjectives, and other modifiers.
c. Write shorter sentences at the beginning of your copy. But keep changing the length of the sentences naturally, so the reading does not seem monotonous.
d. Use free tools to determine the Flesch Reading Score of your copy.
2. Test and Monitor Your Copy
Once you start implementing my advice from the above paragraphs, your focus might entirely shift to simplifying your copy. Our end goal is to remember that copywriting must fulfill a specific criterion – it should be effective in making the reader take action.
To achieve this, make sure that a call-to-action always accompanies the most important pieces of your copy. This way, the click-through rate will help you establish your copy's baseline performance and show you the room for improvement.
3. Make It Efficient: Shorter the Better
Now that you know your copy's role and the effect it must have, you can move on to develop a structured approach for making your copy efficient. The industry standard suggests that your readers must not be exposed to more than 300 words of content at a time. A longer copy can lead to reading fatigue and might even drive the user to skim through essential points instead of fully engaging with the information.
You can use the AIDA (Attention, Interest, Desire, and Action) model to structure your copy and ensure that you can achieve your end goal even though your word length is limited. Here is how you can use this model:
1. Attention: Make the user aware of the problem and the solution in the copy.
2. Interest: Create anticipation in the language.
3. Desire: Provide offers/rewards to keep the user proceeding.
4. Action: Make it easy for the user to take any action with a CTA.
4. Negative Language = Suboptimal Writing
Let's do a small experiment. Try reading the below-given sentences and figure out which one seems more effective to you:
a. Our motorcycle store is not one of the stores that charge more and do less.
b. Our motorcycle store provides cost-effective repairs.
There is a high probability you will find the second alternative more engaging. Why so? The second alternative gives the reader more information about the motorcycle store in an efficient manner. The first option talks about what the motorcycle store does not do, but it fails to communicate what is different about the store's offerings.
Write in active voice and use affirmative language. This will automatically redirect you to use words that communicate the essentials in an absolute manner.
5. Get the Professionals and Maintain Uniformity
You would be surprised to know how frequently good copywriters are commissioned to fix lousy copy. I have seen some of the finest projects go down the drain because of bad copy and then do marginally better once a good copywriter is on board to fix things. The problem with this approach is that if you bring in a good copy team towards the end of the project, they end up doing more work in cleaning the mess and editing the content instead of brainstorming and running A/B tests. So, get professionals early in the project lifecycle.
I have observed that teams with a good mix of copywriters, analytics specialists, and eCommerce development specialists tend to deliver superior and consistent results.
Right from the beginning of the engagement, define the tangibles (deliverables and performance metrics) and the intangibles (brand story, scope, and persona). Once you have these two areas figured out, make sure you keep the brand's voice and language identical across pages. This ensures that even as users navigate your website, they are subliminally aware that they are consuming one specific brand's content.
In Conclusion
Good copywriting can change the user experience across your eCommerce website. But, great copywriting can maximize your traffic conversion, reduce your customer acquisition costs, and provide greater margins at the end. So, make sure you follow the thumb rules mentioned here – keep the language simple, monitor your copy's performance, keep it short, avoid negative language, and hire professionals.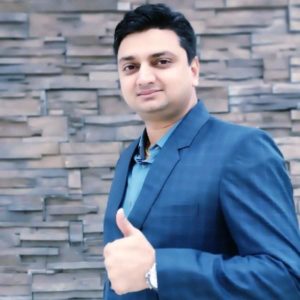 Author Bio:
John Ahya is the President and Co-Founder of WebDesk Solution, LLC. Living the digital agency life for over 10 years, he explores an extensive eCommerce world. He has immense experience in all major e-commerce platforms. Being a nature lover, he likes to breathe the fresh air on the hill stations during vacations.
Good copywriting can help you drive engagement and maximize conversions while still practically incurring the same level of marketing expenses. Copywriting is part marketing, part statistics, part psychology, and part grammar which requires a lot of time and effort. If you're planning to launch your online business and looking for a professional copywriter, here is a quick fix for you. Adzis provides you with unique product descriptions that add fuel to your sale. You can check our site for more details: https://adzis.com/