Contrary to popular belief, cold calling is not dead. In fact, cold calling can help you warm up your potential customers.
But the process can be taxing and frustrating for marketers if they don't know how to use it.
So, here are some of the best ways to increase your sales with cold calling.
1. Build Long-Term Relationship with Prospects
Make sure that the opening statements of your call are impactful. This will help encourage your prospects to respond positively. Then you can ask your prospects about their business, market, and budget.
Always ensure to make your cold calls personal to your prospects. Always focus on your prospects' needs and treat them as individuals. This will help you to build long-term relationships with them.
2. Focus Your Questions on Your Prospects
For the very first cold call, make sure to focus all of your questions on your prospects and not you. Don't waste your prospects' time with unnecessary information like who are you or what do you do.
You need to remember that it's always about the prospects. You need to keep your call client-centered. You need to sell professionally and ask them about their needs and pain points.
3. Don't Try to Sell on Your First Cold Call
Make sure you never sell on your very first cold call. The objective of the first cold call is to collect prospect's information. It's better if you ask questions and talk with your prospects. Ensure that you take notes of important points.
You can use these notes to prepare yourself before you call your prospects again. This will also help you to build relationships with your prospects.
4. Keep Your Prospects Relaxed
Your prospects will easily open up to you if they are relaxed. And the chances of them turning into sales in the long run also increases.
Make sure to sound friendly and non-threatening to your prospects. And give them enough time to react to your questions. Don't bombard your prospects with a lot of questions at one go.
For more information on the best ways to increase sales with cold calling, check out the infographic below.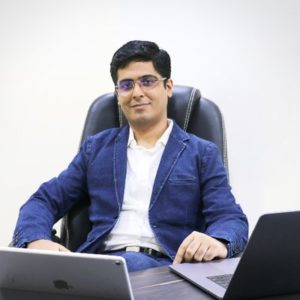 Author Bio: Samir Motwani is a growth hacker cut from a different cloth than most entrepreneurs. This action-oriented technophile may have been trained as a developer but is a designer at heart. The current CEO for Salesmate, a CRM tool, is adept at developing low-cost strategies for startups and defining best practices for budding ventures.


SEO can make a big difference in an eCommerce business. It can boost your product pages and bring in more traffic and increase conversion. Are you confused on how to make your product description interesting, unique and SEO friendly? Then Adzis is the right call for you. Our AI based Product Description Generator Tool can generate thousands of high quality SEO and user friendly product description all at once which will skyrocket your sale and make you stand out from your competitors. You can check our site for more details: https://app.adzis.com/