eCommerce has its own perks. But running an online store successfully requires an efficient balance between key areas of your business. One such crucial area where eCommerce businesses must invest their time and resources is order fulfillment.
Order fulfillment is a tough nut to crack, but breaking it down into components and then working on each component helps in sailing the ship smoothly. The various steps that are involved in getting a particular product delivered to your customer's doorstep, when accomplished efficiently, add to your customer's satisfaction.
It is no secret that the wave of automation has left an impact on almost all sectors. And especially when it comes to eCommerce order fulfillment, automation has a key role to play. Right from streamlining processes to simplifying human effort, there are more than a few things that automation is helping sellers accomplish.
With various eCommerce trends already shaping the market scenario today, many merchants have started automating their order fulfillment process. And this is at all levels starting from receiving an order, to managing inventory, warehousing, picking goods, packaging items, and shipping them to the customer's doorstep.
All of these processes that were hitherto being carried out manually are now being automated using various tools and software. And as a seller, it is important for you to know about these and stay updated with the latest trends in the market. Because, no matter how you fulfill your orders right now, automation is turning into the key to staying competitive in the market. It wouldn't be wrong to say that it is also one of the crucial factors impacting customer satisfaction.
To start with, here's why every other eCommerce player is turning towards automating their order fulfillment process–
Saves Time
Automation saves a lot of time for merchants who are always buried in their to-do lists. With every phase of eCommerce order fulfillment being automated, entrepreneurs can finally focus on innovating their products and building strategies to help their business grow. Alternatively, this practice is also providing a competitive edge to small businesses.
Speeds up Your Last-Mile Delivery
One of the key areas where automation is untangling complex processes is logistics. Every merchant who's selling physical products in the market needs a logistics platform to deliver their products. The real trouble lies in delivering the parcels faster with equal efficiency to cater to the demands of your customer. Use of an automated solution can also help SMBs to up their game in the competitive market scenario.
Helps Prevent Inventory Mismanagement
Does your inventory often go out of stock? Well! Most of the eCommerce sellers lose a major chunk of their customers due to inefficient inventory management. But with automation, this has become easier than ever. The trouble of doing it all by yourself has shifted to software and tools that can manage and inform you about your inventory levels.
Cost-Effectiveness in Order Fulfillment
Every eCommerce business strives to minimize the costs involved in order fulfillment. And that's because no matter what you're selling, fulfilling orders is one area that requires a separate budget. However, with automation tools and software for your order fulfillment business, these costs can be cut down to a great extent. Moreover, these tools also provide advanced analytics that can help with the optimization of your business costs.
Data to the Rescue
Businesses that rely on data for decision making are the first ones to excel in the market. And automation tools provide an excellent opportunity to back your order strategies with historical data. Alternatively, this data can also be used to forecast results involving inventory, peak fulfillment times, and various other parameters.
Automation undoubtedly has a plethora of benefits in fulfilling orders and catering to customer satisfaction. But the real distress lies in implementing automation in business. But there's nothing to stress about it. Here's how you can do so-

Inventory Management
Your inventory is probably the biggest USP of your business. And that's why as a seller you must invest your time and resources in managing it. Managing your inventory does not always mean checking you are out of stock inventory but also keeping an eagle eye on your overall stock levels. Businesses also suffer losses because they end up piling up more inventory, than what actually sells. Moreover, this is a bigger problem, especially when you're selling on multiple channels.
In such scenarios, the best option is to automate inventory using inventory management software. On the one hand, where it will enable you to import all your inventory in one place. While on the other hand, it will help you take appropriate action regarding them, without the hassle of juggling through multiple marketplaces.
Tip: Use inventory management software to maintain a master inventory, where you list all your products. Furthermore, any change in the master inventory will reflect in the channel inventory automatically.
Logistics Automation
Shipping your order is one of the biggest challenges in eCommerce. The process must be fast and efficient. And it must also not eat into your order fulfillment budget. To simplify this phase of order fulfillment, logistics automation software can be one of the biggest assets. One of the biggest advantages of using such software is cost-effectiveness. An ideal logistics automation tool provides you an option to ship with multiple courier companies at the lowest costs.
Moreover, these couriers are chosen for a particular shipment based on their delivery times, ratings, and other factors. As a result, you are delivering your orders with maximum efficiency and retaining your profit margins at the same time. And once you create an order, the order details are saved automatically. The saved details are pre-filled next time you try to create a similar order, thus saving you a lot of time and effort.
Returns Management
Returns are a nightmare for any eCommerce business. But with appropriate management, they don't have to get on your nerves. eCommerce returns are an outcome of undelivered orders, which is why automation is helping you with streaming them. Any order that turns undelivered can be diagnosed and the courier company can be updated about it in real-time. On one hand, this contributes to customer satisfaction by reducing delivery TATs. While for the seller, it ultimately reduces return orders, especially when the reason behind it is the unavailability of the customer.
Technology has penetrated every single industry running on this planet. And the best thing you can do to keep your business up to date is embracing automation. Not only is it saving time and efforts of eCommerce sellers but most importantly empowering SMBs by giving them a chance to stand out. Thus, as time passes by, more and more merchants are turning towards automation for order fulfillment. And that's also because they are realizing the potential of automation as a vital tool for business growth.
Author Bio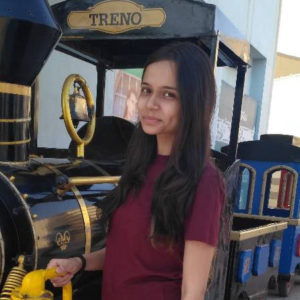 Aarushi Ranjan is an eCommerce logistics expert and an avid follower of trends in the eCommerce industry. With her keen interest and expertise in the niche, she has written various articles that aim at educating entrepreneurs and grow their business with practical tips.
Automate the process of adding product descriptions to your e-commerce store. Introducing AdZis – An AI-Powered E-Commerce Content Engine. Bring in the power of multi-channel marketing to your e-commerce store without a team. Adzis AI content engine can create videos, social posts, banners, writeups, SEO meta tags, product descriptions and everything needed for marketing your e-commerce business online. Adzis integrates with Woocommerce, Shopify and many other e-commerce platforms to bring you the power of one-click content for all your marketing channels.