Given the size of the eCommerce market, it should come as no surprise that a significant number of new businesses get into the eCommerce game each year. As a result, the eCommerce space has become crowded with too many players. Here are the 4 biggest mistakes that can reduce the profits of the eCommerce store.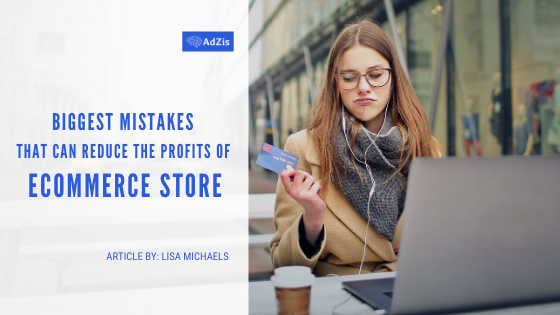 Even though it is estimated that there will be 2.14 billion people shopping online by 2021, the fact remains that this hyper-competitive space is anything but welcoming to new businesses trying to get in.
To make matters worse, unless the company getting into eCommerce is a subsidiary of a much larger corporation, it can only be classified as a startup.
As such, it suffers from all the limitations and risks that come with being a startup: 90 percent of startups fail within their first five years, and almost three out of every four startups that find venture financing still fail.
While succeeding as an eCommerce business may be difficult, it is not impossible. And, given that 2021 is expected to pull in revenue above 4.5 trillion dollars, the potential rewards of succeeding are lucrative.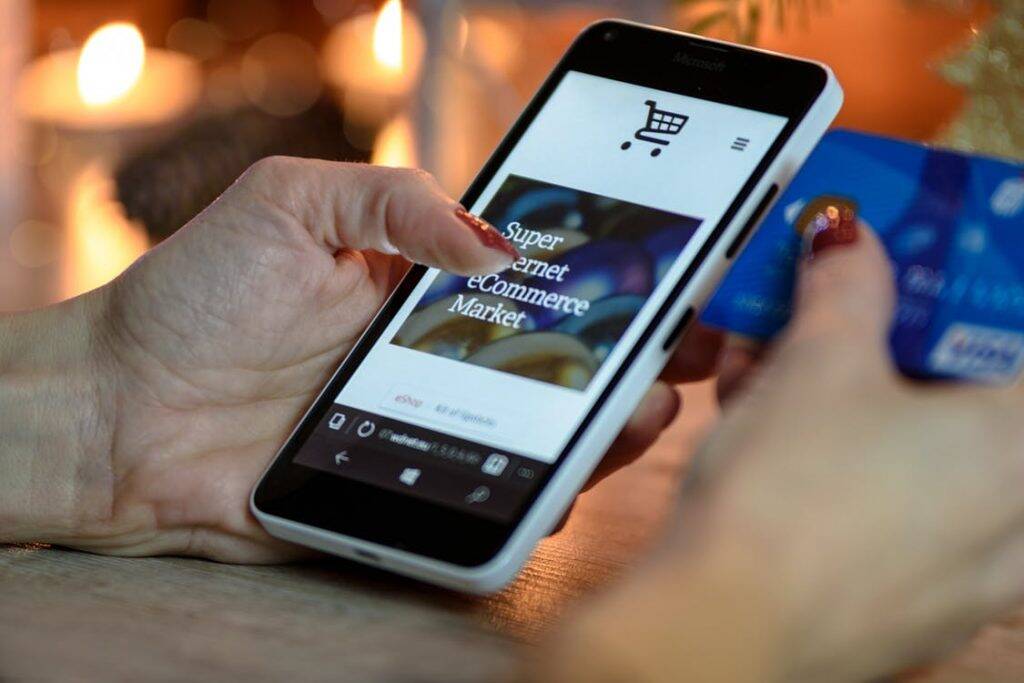 So, how can you give your company a better chance of making it?
Simple. Start by learning from the mistakes other companies made and make sure not to repeat them.
Not being clear with the product presentation
At its core, an eCommerce business is a retail store that sells its products online. So, one of the most important aspects any eCommerce business has to focus on is how it presents its products.
So, how should you present your product?
Don't underestimate the power of good images
All your images need to look professional and crystal clear. They also need to be appealing and pleasing to the eye; otherwise, no one will even bother reading the product description, no matter how good that is.
However, a word of caution is warranted here. Just because you want to offer your customers alluring pictures that will entice them to buy your products doesn't mean you should post misleading images.
Too many eCommerce businesses make this mistake: they show a beautiful image, but when the customer receives the product, the customer is disappointed by how different it is from the image they saw.
Not only will this make you lose customers, but, if done enough times, it will also sour the business's reputation, which is a surefire way to close up shop.
Your customer is on the hook; they like what they see. Now, you need to pull them further along the sales process by giving them a robust product description that will nudge them in the direction you want.
The product descriptions have to match the images you post. The copy has to be robust, persuasive, and free of grammatical and spelling errors.
Having poor site navigation
When shopping online, customers want a seamless experience, so a glitchy site or one that is too complicated to navigate will only frustrate your customers and have them move to one of your competitors.
Instead, you want to offer your customers a familiar, smooth experience when they navigate through your site.
Keep everything intuitive
From the moment a customer first visits your site to the moment they checkout and complete the purchase, everything should feel intuitive. That final stage is not the place to get fancy, and there is no need to reinvent the wheel on this one.
You are better off directing your creative efforts towards other parts of your business and leaving your site navigation to the seasoned pros who have done this a hundred times.
Optimize for mobile
Almost half of the people who will visit your store will do so via their smartphones. Plan accordingly and optimize your site for mobile, or else you will miss out on a large portion of your potential customers and lose all the potential revenue they would have brought in.
Forgetting that the customer is at the heart of any business
Although the customer should be the cornerstone of any business, many eCommerce companies forget about that. They forget to differentiate themselves in their customers' minds, which causes their brand to blend in with the rest of the generic companies.
A business in its starting stage can differentiate itself from the competition by addressing a genuine gap in the market, one that the competitors might have overlooked.
When trying to bridge that gap, the company has to make sure that its solution is satisfactory to its audience; otherwise, no one will pay for the company's offerings.
There are other ways companies may forget to be customer-centric.
Not realizing the significance of social proof
For most customers, a big part of making any purchase is feeling comfortable with the other party.
That is why product presentation is so important: It makes the customer feel at ease about where they are spending their money.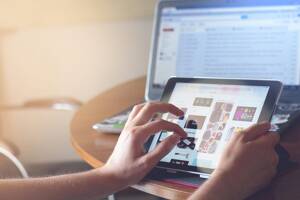 Similarly, social proof can be a strong element to win your customers' trust. If you can show them what other customers had to say about you through a reviews section, this will help establish your legitimacy and convince your customers you are a reliable partner.
Hassling the customer
Plenty of eCommerce businesses hassle their first-time customers, which causes them to lose a lot of revenue.
For instance, some first-time visitors to a site are just browsing around, not sure whether or not they want to buy something from you. If you pester them to register, to leave their name and email address, they'll probably just leave.
Another common mistake is to show the customers too many pop-up ads. Even though pop-up ads can be a powerful tool in the arsenal of an eCommerce business, too many ads will spoil the soup.
Ignoring the customer journey
There are many models out there that describe the customer journey, including the AARRR metric model, which measures the amount of conversion a site gets. But, almost all models break up the revenue-generating process of an eCommerce business into steps.
As the proud owner of an eCommerce business, it is your job to look at these steps and see how customers transition from one phase of a model to another.
Through close monitoring, you will be able to spot any problems on your site and fix them.
Having the wrong business model
All the mistakes pointed out so far are about attracting and converting customers. But this mistake has more to do with the operational element of the business.
Not only must an eCommerce business get customers to buy its products, but it must also ensure that it will remain profitable, especially as the sales get larger.
As intuitive as this may seem, a lot of startups make this mistake. In their rush to get new customers, they forego profitability "for the time being," but what ends up happening is that as the company scales, it realizes that its business model has no chance of becoming profitable.
Here are a few reasons why:
The company never took the time to do the math
When starting out, an eCommerce business should take the time to envision its future. It needs to understand how it will scale up someday and prepare for that from the very beginning.
With scaling some of its costs scale with it, including production and inventory costs. Therefore, understanding how a business will be profitable can be more important than thinking about how it will scale.
The company is suffering from poor inventory management
Inventory management can make or break an eCommerce business; ask Jeff Bezos. Poor inventory management results in several problems, such as ruining user experience, increasing supply costs during certain seasons, overstocking particular products, and being unable to forecast and track trends.
All these problems will ultimately lead to one of two things: either the business will have a hard time getting in the black, or it will lose to its competitors. So, if you want to win in the eCommerce game, you need to get inventory management right.
Putting it all together
Building a startup, be it an eCommerce business or a company operating in the energy sector, is always a risky endeavor that comes with a high chance of failure.
Entrepreneurs may work hard to watch their business flourish, but the best they can ever achieve is to increase the chances their business has of seeing the next year.
To that end, they can learn from the mistakes made by their predecessors and figuring out how they can avoid them.
Lisa Michaels is a freelance writer, editor and a thriving content marketing consultant from Portland. Being self-employed, she does her best to stay on top of the current trends in business and tech. Feel free to connect with her on Twitter @LisaBMichaels.
Are you excited about 2023? Have you achieved everything you planned to do in 2022? The end of the year is always the busiest part of the year and can get hectic very fast, so it's essential to have a good plan to navigate it successfully. Check Adzis AI Content generation packages to make your life easier by creating one-click social posts, videos for youtube channels, product descriptions for your website, writeups for blogs, etc for your e-commerce website.