Years ago, AI technology was considered just as a pipeline dream and something for sci-fi movies. In the past, it existed only in the minds of technology maximalists. Today, AI is being implemented throughout eCommerce and is revolutionizing the space for the better.
The opportunities machine-learning services are now providing are unprecedented. Businesses are now able to tackle complex issues across industries with the help of artificial intelligence.
The efficient use of these emerging technologies is helping industries save and profit billions of dollars. From enhancing cybersecurity to ultra-accurate marketing and customer service, AI tech is being used in a variety of innovative ways in eCommerce.
1. AI Chatbots offer unparalleled support
Chatbots are being implemented throughout hundreds of eCommerce stores every day. With the global chatbot market expected to reach $1.23 billion by 2025, this AI technology is a dominant force in the competitive online space.
These figures are of course backed up by user demand – more people are wanting to shop with eCommerce chatbots. 47% of users report being open to purchasing items directly through a bot, with 71% of their consumer peers willing to receive customer service through a chatbot application.
People who are shopping online do so from all corners of the globe, and will often seek different information on the same products. The uniqueness of a user's journey through eCommerce platforms can be very complex to map, but with the use of intuitive chatbots, store owners can now provide their clientele with 24/7, unwavering support.
If the customer's needs are not met by the AI chatbot, their queries can be escalated to a human member of staff.
Originally, chatbots lacked market adoption due to store owners fearing the damage impersonal and foreign dialogues could have on conversions. This has been disproven in recent years, as the artificial intelligence chatbots are being built around becomes more sophisticated. According to Gartner, customers will manage 85% of their interactions with businesses through self-service and chatbots.
2. Ultra-effective inventory management
Inefficient stock management has long been a headache for retailers holding inventory. A vital part of successful business administration, inventory management has made and broken company's since the beginning of the trade.
Human error in the department of inventory management can bring a thriving business to a standstill. With inventory representing $1.1 trillion in cash in the global supply, the sheer volume of information that needs to be analyzed is an inhuman task. This is where AI smart-data comes in.
Daily inventory challenges that can cost companies billions of dollars such as miscalculations, suboptimal safety buffers, expiring stock, understocking, and undiscovered weak links in supply chains are all being tackled by AI cognition technology.
Cognitive inventory management can crawl and analyze terabytes of data in a fraction of the time it would take an entire team of humans to. This frees up man-hours to then be dedicated to areas of the eCommerce platform that cannot be improved by AI technology.
One such use case of these powerful AI programs is that they can simultaneously gather data from several different systems such as ERP, MES, CRM, weather, and excel sheets and then recommend optimal stock levels for thousands of SKUs. Even taking into account market volatility and current consumer behavior and circulation stock.
3. Personalized product recommendations
Using AI to give customers quick access to what they want has been a flagship of large search engines in the past years. Google has created incredibly advanced AI that can now accurately recommend users products they know they will love, leading to unprecedented conversion rates and user experience.
AI technologies can maximize the value of the data that has been collected on the customer's profile from their previous interactions with the search engine and eCommerce platform.
Utilizing this information, the AI technology can then offer extremely personalized product recommendations perfect for each individual. Those using AI to build these recommendations report enormous ROI and increased conversion rates.
These product recommendations can be delivered to their intended targets via smart chatbots – bringing high conversion rates to eCommerce platforms that haven't even interacted with a customer directly.
4. Enhanced Cybersecurity
The growing number of online eCommerce businesses brings with them terabytes of vulnerable personal information and transactions. In 2018, America reported $27.37 million worth of cybercrime damages.
AI cybersecurity programs have provided necessary respite from hacks and cyberattacks, with 51% of all enterprises worldwide using some form of artificial intelligence as their first line of defense.
The beauty of AI is that it can learn and adapt. Powerful AI has the ability to recognize and learn algorithms, predict patterns and changes in data and grow stronger from attempted attacks. Like a gravity-well, these programs soak up information fed to them and only improve from the data it's reading.
AI's ability to predict and prevent attacks is also a game-changer. The technology can recall its experience and solution the last time it was confronted with a virus or cyberattack, and utilize this information to adjust it's a response to the current threat. As data is considered the greatest asset of an eCommerce business, enhanced AI cybersecurity is a crucial part of any business wanting to compete online.
5. AI-powered email marketing
Email marketing is a powerful way for any company to inspire sales and reach out to customers. AI-powered tools for email marketing are improving click-through rates, driving conversion, and decreasing costs associated with detailed marketing campaigns.
AI language tools are able to save and recall brand voice and adjust written content accordingly. The natural language AI can generate in email templates can sometimes be discernable from what a human writer may have written.
This type of customization can offer users personalized email content on a much larger scale than what a human marketer may have been able to achieve. AI technology in email marketing has also been implemented to take the guesswork out of timing when to send content. AI can follow up and retarget certain customers based on their browsing habits and previous interactions with emails.

6. Track and outperform competitors
With the worldwide adoption of AI technologies, it has become irresponsible not to use AI in some form if one is wishing to remain competitive within their industry.
According to a report by Microsoft UK, organizations using AI are currently outperforming those that aren't by 11.5%. This is where it becomes advantageous for eCommerce businesses to use AI technology if they want to get ahead of the pack.
AI tools can offer insights into how a current marketing strategy is performing against a competitor, by analyzing factors such as trends, audience intent, and traffic. This information can be utilized to adjust future campaigns, or employed to devise tactics to improve market share.
AI tools can also be used to analyze other businesses' socials, uncovering the conversations being had by future target demographics and current competitors.
SEO tools such as Ahrefs and Spyfu will provide information on competitors' backlinks, keywords, and organic traffic, allowing businesses to capitalize on holes in their competitor's content.
7. Target and retarget high-quality customers
Perhaps the largest impact AI has had on eCommerce platforms, is its cunning ability to get products and services in front of those, and only those, who may really purchase them.
Previously, a billboard advertising men's clothing would have been placed in areas that may have received a higher percentage of male foot traffic as opposed to female – but would still have been advertising a product to many disinterested individuals.
Now, AI technology has enabled eCommerce stores to promote their products via smart custom ads to people who identify as men, or individuals who have shown an interest in buying male clothing in past interactions with eCommerce platforms and other search engines.
These highly advanced algorithms have shown to be one of the most effective ways of marketing. Artificial Intelligence's ability to synthesize piles of information to create personalized advertisements that will be engaged with by their targeted audience at much higher rates has provided those in the eCommerce industry a valuable asset when it comes to digital marketing.
8. Streamline sales processes
AI software can be implemented at every step of the sales process to increase conversion and see greater returns on marketing efforts.
As we have seen previously in this article, AI's ability to collect, analyze, and take advantage of enormous amounts of data makes it more efficient than any human attempting to do a similar feat. The collected information can then be used by human marketing teams to reach out to strong prospective leads and provide authentic interaction.
AI can also streamline sales processes by providing automated and targeted responses to customers via emails or through chatbots 24/7. This reduces the man-hours normally dedicated to this aspect of eCommerce, allowing businesses to delegate more resources to human interactions with AI-generated leads.
AI's enhanced personalization of products and advertisements also means that consumers are finding products they wish to buy faster and with less hassle, increasing conversion rates, and reducing bounce rates.
9. Organized virtual assistants
The increased presence of virtual assistants in our everyday lives is a testament to the advancement in the technology of AI. Voices like Siri, Alexa, and Google Now are all fast becoming household names, and their use cases are skyrocketing.
Through language learning and processing, individuals are now able to purchase, order, and subscribe to services through eCommerce platforms via something as simple as a voice command.
As these AI virtual assistants become more organized and useful to the user, they are utilized more. As utilization increases, so too does the quality of the technology. With every question asked, the AI technology responsible for answering becomes smarter and more 'human' in its responses – it is a positive feedback loop for AI.
This revelation in technology has birthed a new way for users to interact with eCommerce platforms and provides a unique avenue for store owners to investigate.
10. Creating customer-centric experiences
AI technology is learning how to sort through products in eCommerce stores as humans do. Using visual cues and language to narrow and contextualize search engine results for individual shoppers will mean consumers spend less time sorting through products that didn't match their query and more time browsing through ones that did.
Linking back to how AI creates more personalized product recommendations, building customer-centric experiences will include showing consumers products related to previous searches or purchases that may be similar in size, shape, color, fabric, or any other tag that those particular products have been labeled with.
The easier the consumer journey, the higher the conversion. With customer-centric experiences, users will be streamlined through eCommerce platforms and shown products they are more likely to love and purchase.
Author Bio: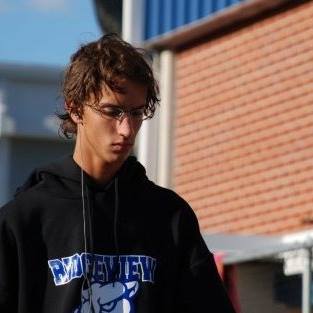 Nicholas Rubright is a digital marketing specialist for Vision Elements – an artificial intelligence development company.
In his free time, Nicholas enjoys writing and playing music.
AI technology is a dominant force in the competitive online space. Powerful AI has the ability to create personalized and engaging product content that targets audiences at much higher rates. If you're in an eCommerce business and wish to have AI software to create descriptions for your website, then Adzis is at hand to do the job for you. Our AI-based Product Description Generator can generate easily leveraging and compelling product descriptions which add fuel to your sale. You can check our site for more details: https://app.adzis.com/