Introduction
In this digital era, it is easier than ever to expand any business beyond its geographical border. Every business is taking this opportunity and most of them are becoming successful. While doing this they are also facing severe competition too.
Where there is more the opportunity to grow, the number of competitors will also increase.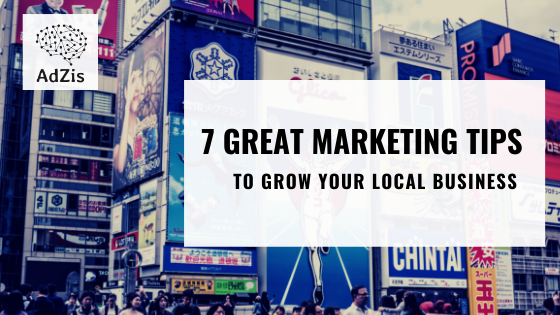 Does that mean local business marketing is dead?
Absolutely not.
I would say you will miss out a lot if you underestimate growing your business locally.
Whether you have a brick and mortar store or not, you can scale up your business to a great level if you have the right mindset.
You need to be both persistent and patient.
It takes time to grow any business. It requires continued focus and going in the right direction.
Remember the truth, overnight success take about 10 to 15 year.
You may use various strategies to scale up the business. Each strategy has to go through the "Trial and Error" method.
If any of the strategies don't work for you within the first week remember to be patient.
It will just take a little bit of dedication, persistence, and patience.
Local SEO
The Internet is crowded with over 1.5 billion of websites. For a local business, it is becoming harder and harder to rank for simple terms or keywords.
Such as if you are selling lawnmower from your Miami store, it's now way more difficult to rank for the "buy lawnmower" keyword phrase.
Does that mean SEO is not working anymore?
NO
The strategy is super effective for local business is "Local SEO".
Local SEO is ranking for keywords within a specific geographical area.
For example, if you focus on ranking for "buy lawnmower Miami" it would be easier to rank than the previous simple keyword.
The competition is also less local.
Why would someone care about your business if they find your website in Houston, Texas when you are selling it for local people?
They need someone located close to them.
Thus local SEO helps to get more footsteps to your local store.
Does that make sense?
Local Business Development
This is a timeless marketing strategy if you can do it properly your business can flourish in no time.
What you need to do is find local businesses around your area which are not your direct competitors but have common targetted customers.
Create added value relationships with them to tap into a huge customer base and expand your reach.
For example, if you run a nail polish saloon, find beauty parlor around your places and tie-up with them. You can place your flyer or visiting card there and put theirs in your saloon.
Thus it's a  win-win situation.
The point is both of the lady's beauty parlors and nail polish saloons may have the same kind of customer but not competing against each other.
Local focused FB ads
Another great tactic to expand your local business is local-focused Facebook ads.
Facebook has a powerful advertisement platform where you can pinpoint your local targetted audiences based on their location, interest, age group, and other demographics.
Every time someone likes or reacts a post, page, videos or do some activity, FB stores this data.
Advertisers use these data to create target audiences.
There are various advertisement goals you can choose such as Brand awareness, Website traffic, Lead generation, eCommerce sales, etc.
Now be patient if you didn't get your expected result at the first ad campaign.
You need to do an A/B split test to find the perfect advertisement.
Try different copy and images and videos to see what your audiences are liking the most.
Speak at Local Event
Speaking at local events and meetups is a great way to establish yourself as a leader of the community in your industry.
General people will start recognizing you as an authority in your niche and the best part is you can get some quality leads from them.
Find local chamber of commerce, trade fairs, business meets, events and offer your service as a public speaker.
If there is no such local event, you can create on your own using the MeetUp app.
Local FB groups
Create facebook local groups are a great way to create, nurture and convert your potential customers.
In an FB group people with shared interest gather, discuss and find a solution to their day to day problem.
A great place to communicate with your audience, interact with them, get feedback and even generate leads.
You can create such a local group to build your audiences.
For example, if you run a gym in Kolkata, you can create a fitness group.
The main purpose of creating such groups should be shared value.
Restrict yourself from overly promoting your business in these groups.
If you do, you will fail.
Contest and giveaways
Creating contests and giveaways are a great way to launch new products, create excitement around your brand, give back to your customer and increase your following.
This is not a new tactic to promote your product or services.
But the success of this tactic depends on a few factors.
Find your goal for such contest or giveaways. It could be brand awareness, lead generation or lead nurturing or anything else.
In the next step select the method of entry. It is based on the purpose of the campaign.
For example, the purpose is to get a new customer using the Instagram account. You can promote this using your mailing list or other social media account.
Here the method of entry would be following the Instagram account and tagging a friend.
Next, set the rules for contest/giveaways. Every social media network, country or region has its own rules for the contest.
Do some research and specify things like entry age, length of the contest, notification of the results and how they can redeem their prizes, etc.
The last step is to promote the contest campaign. You can run a paid ad, ask an influencer to share the giveaways/ take part in the contest or team up with other non-competing businesses as mentioned above.
Influence marketing
An influencer is the people having a strong social profile, i.e a large group of audiences sharing a common interest. The audiences are influenced by that person.
Two types of influencers are there: micro-influencers – they are common people having large ( around 5-10k ) followers/subscribers in their social media profiles.
Find influencers who have large audience engagement in your industry and approach them. It can be a youtube channel, twitter profile, Instagram profile or FB page followers.
Most of the time they want the monetary benefit to promote your product, but you can also offer your products/services free for review purposes.
Another category is celebrity influencers like Kim Kardashian, Priya Prakash, etc.
Big brands approach them and their charges are high as their influencer are large.
Influencer marketing is expected to grow in the upcoming years as ROI is high and fast using this method.
Conclusion
There are various other ways you can use to market your business. Always be patient, persistent. Give your strategy some time to take further decisions.
Author Bio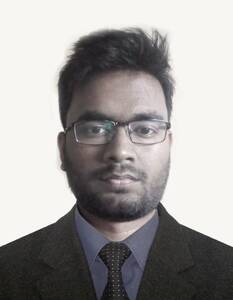 Manoj is a Digital Marketing and new technology enthusiast based in India.
He has worked as a digital marketer in different organizations and likes to share his experience through his writings. Besides this, he also loves to read books on self-development, leadership, entrepreneurship. You can follow him on twitter @maityonline84 or visit his blog DevChimp.
Automate the process of adding product descriptions to your e-commerce store. Introducing AdZis – An AI-Powered E-Commerce Content Engine. Bring in the power of multi-channel marketing to your e-commerce store without a team. Adzis AI content engine can create videos, social posts, banners, writeups, SEO meta tags, product descriptions and everything needed for marketing your e-commerce business online. Adzis integrates with Woocommerce, Shopify and many other e-commerce platforms to bring you the power of one-click content for all your marketing channel.