Does your e-commerce website leave you feeling blue? Are you unable to beat your competitors?
Well, maybe the content is not motivating or inspiring enough.
Writing engaging content for your e-commerce website does not have to be a dreary task.
While writing about products using keywords might help improve ranking, it is always better to write about benefits instead of features of any product or service that you are selling on your website. You'd be surprised how beneficial this small change could turn out for your business!
Did you know that the most beneficial thing you can do for your e-commerce website is to write engaging content?
Yes, your product pages need to be filled with every specification of the item, its features and details. And yes, all this information needs to be keyword-rich (so it shows up easily in the search engine).
But even more important than that is providing customers with meaningful content. This will create an emotional connection between them and your company at a whole new level.
Here are some tips on what makes an engaging piece of content: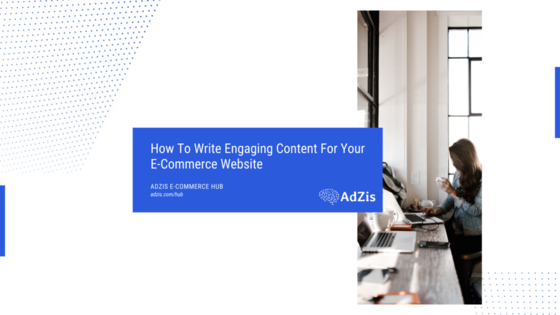 1. Focus on your audience first, google second
Make sure you target your audience while writing content for your website.
"Your content should always be focused on fulfilling your visitor's needs instead of only focusing on search engine optimization to rank higher in search result pages."
If you are selling kitchen accessories, then an article that talks about how to organize various utensils will appeal more to the relevant people than one that is stuffed with off-topic keywords.
There was a time when Google considered only keywords when ranking web pages for search results. Those days are over and while keywords are still important, today Google takes into account more than 200 different ranking factors when determining the rank of a webpage.
One of the most crucial elements that Google measures is "user experience." If you want your website to be ranked high in Google search results, you need to ensure that it has a great user experience.
The content on your web pages should speak directly to your audience with words they use to search for products or services like what you offer.
2. Emphasize benefits over features
What's more convincing: A list of product features or benefits? What makes people choose one product over another? Is it the number of it has or how beneficial those features are?
When writing content for your eCommerce website, put emphasis on benefits. You can do this by using language that speaks to people's needs and problems. Try highlighting benefits in headlines, subheads and bolding important text where appropriate.
At the same time, you still need to include product features on your site so people know exactly what they're getting when they buy from you. Just don't focus all of your attention on product features alone; ensure that you balance out the content with equally beneficial content about the products' benefits.
"Always tell the readers what the product or service can do for them and what benefits they will get from it!"
As per Search Engine Journal, "Features explain WHAT something does; benefits explain WHY someone cares."
For example: instead of only explaining the features of a hand mixer, give the readers a brief introduction of what they can make with it and how simple performing these tasks can be if they use this hand mixer.
3. Include customer testimonials
You should always include customer testimonials in your content when possible because adding them will help reduce bounce rates on your website by increasing trust among visitors who are considering buying anything from your website.
Such feedback gives unbiased information about your product or service. The more third-party authentic reviews you have on your website, the better for business!
Customer testimonials are a great way to improve the user experience of your e-commerce website.
Providing customer testimonials shows your audience that other people are actually using your product or service and the testimonials provide social proof that helps convince them to purchase.
When including customer testimonials on your site, make sure you're getting permission from customers first.
4. Avoid duplicate content
Search engines might begin penalizing websites that carry duplicate content instead of original articles since it is considered spammy and manipulative.
Google will penalize websites if they have duplicate content
It's that simple. Don't post the same content on multiple pages of your site and certainly don't copy text from other websites like product descriptions or reviews!
When writing content for your eCommerce website, avoid duplicating information across web pages. Write unique content for each page; this will make you stand out in search results and give visitors a reason to choose you over competitors who post duplicate content.
5. Ask for customer feedback and reviews
This is the most important tip: encourage your customers to leave a review after they receive your product or service, no matter how satisfied they are with it! This will provide you with real-time information about your clientele which you can use to improvise on your business strategy on both short-term as well as long-term basis.
Customer feedback is invaluable when it comes to improving customer experience on your eCommerce website.
Incorporating customer-sent surveys into your online marketing campaigns allows you to collect valuable insights about what customers are looking for when they shop with you or use products services offered by your company. This information can be used to improve UX, SEO and conversion rates.
Asking for customer feedback doesn't have to take long or cost your company anything.
For example, you could ask users how they heard about your website the first time they visit it after signing up for an account.
Alternatively, some eCommerce CMS' like Magento allows you to set up surveys that automatically appear on various pages of your site. You can then email these survey results directly to your inbox so you can see what customers are thinking without having to do any research yourself.
Conclusion
So, what are you waiting for? Go ahead and edit the contents of your e-commerce website right now! We hope that these tips on what makes engaging content will help increase sales for your business soon enough.
With new trends in e-commerce content, businesses are finding it difficult to create new and trend setting content like videos, product content, social posts etc.

But AdZis has come up with simpler ways to create content. With our Content Engine we create content of all sorts through AI and also proofread them to ensure quality. With this you can focus on other key aspects of your business and leave your content creation in our safe hands.
Author Bio: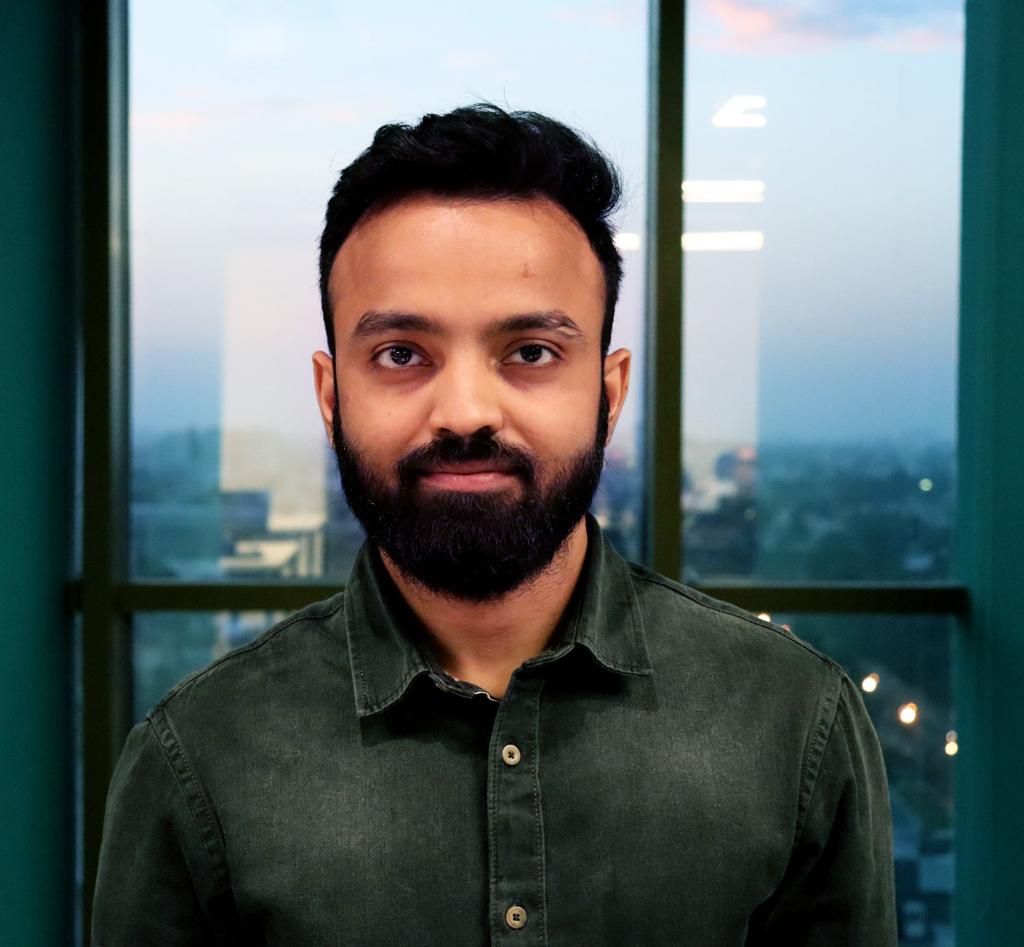 Khurshid Alam is the founder of Pixel Street, a web design company. He aspires to solve business problems by communicating effectively digitally.
In his leisure, he reads, writes and occasionally plays a game of table tennis.