The process of driving more traffic toward the website is indeed a daunting task for any marketer, that too, when it comes along with the pressure of increasing conversion rates. As enhanced user experience becomes a more substantial standard for Google's search engines, the process of SEO and conversion rate optimization becomes easier.
The ranking factors in Google's search engine have changed multifold in the last ten years. But one thing is for sure: if you are aware of the SEO essentials, you can easily optimize your website or your ecommerce store for SEO and efficient conversions. Explore the best eight ways to increase website optimization for SEO and conversion rates.

Website data evaluation
Performing an in-depth website data analysis is an essential part of any marketing strategy for websites. You can quickly and effectively work on optimizing your website's data by examining the website visitors and their behavior. For revenue generation and website traffic understanding, the demographics, bounce rate, and the number of unique sessions are must-know factors.
In-depth keyword research
Ranking based on the keyword was every business's cup of tea a few years back. But, reaching your target audience without having complete knowledge and understanding of long-tail and short-tail keywords is challenging. The right and accurate choice of keywords help in optimizing a website for SEO and conversions. Some of the helpful tools to search for trending keywords are:
Google auto-suggest
Moz keyword suggest
Ubersuggest
Google keyword planner
Accurate and trending content
A website or any business is like an empty wall of a room. There's nothing much to display. Informative and nicely written blog content in 500 words is better than blog content of 4000 words without any striking information. However, in the present scenario, one should opt for a content length of at least 1500 words or more to show up in the top 10 results of Google's search engine.

Optimization for on-page and off-page SEO
On-page SEO helps you rank based on catchy headlines, subtitles, bullet points, etc. It focuses on optimizing parts of a website that are within the control of a marketer. On the other hand, off-page SEO works on escalating the authority of a domain with the help of content creation and the development of backlinks from other websites. Some of the potential benefits of on and off-page SEO are:
Brilliant exposure
Enhanced website ranking
Increase in ranking factors
Make it mobile-friendly
People are moving towards the mobile world than the big laptop and computer screens. Thus, it has become a need of the hour to focus on making the websites mobile-friendly for users. You can optimize the website for mobile by using a responsive design the website. WordPress is the best platform that offers a comprehensive range of free responsive designs.
Work on website speed
Your website's page speed plays a vital role in the optimization of the site for SEO. Increased speed of loading website pages works as an essential ranking factor for increased website traffic and enhanced conversion rates. You can increase the website page's speed by minimizing the size of the images used on the website. You can also improve server response time and use an accurate hosting solution for the site. You can speed up your site by efficiently encoding images and deferring unused CSS. Some of the benefits of website speed for optimization are:
Top SEO positioning
Enhancing user experience
Improves website traffic
Increases website page visits
Backlinks are your website's backbone
Link building for your website plays a role in helping the website to the top rank. Work on improving your site's credibility by bringing high-quality links to your website. Some of the prominent benefits of link building on your website are:
Online visibility of a website
Helps in building brand recognition and authority
The long-lasting impression among users
Enhances conversion rates
Focus on improving UX
User experience for any website means how users recognize your site and its unique features. Engaging user experience helps in improving the background of the website. To boost conversion rates, work dedicatedly to the minute details. Some of the reasons why user experience is essential for website optimization are:
Helps in cutting down the costs
Helps in improving the content creation
Enhances the conversion and sales rates
Increases brand loyalty and recognition
Conclusion
Many ways are using which marketers can optimize their websites. It accounts for easy navigation and higher conversion rates. Effective SEO helps in improving lead generation and effective conversion rates. Moreover, it also works on the cost-cutting of advertising. Focusing on the mentioned above, eight helpful facts of SEO optimization for the website will help you attract more SEO traffic to the website, thereby improving conversion rates.
Author Bio: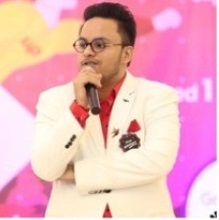 Anshul Sharma is the CEO of BrandBurp. He is popular in the domain of content marketing and the digital world for many years now. His creativity and innovation in his field of work are some of the prominent reasons he is among the top professionals.
SEO is a critical necessity for eCommerce websites. It will increase the exposure of your website to potential customers on search engines. Reaching your target audience without having complete knowledge and understanding of long-tail and short-tail keywords is challenging. The right and accurate choice of keywords help in taking your ecommerce business to the next level and increasing conversion. If you want to add fuel to your sale at a budget-friendly price, Adzis is a good call for you. We provide hundreds and thousands of unique and SEO-friendly descriptions in no time with our Product Description Generator tool which will levitate your sale. You can check our site for more details: https://app.adzis.com/