"If you do build a great experience, customers tell each other about that. Word of mouth is very powerful." – Jeff Bezos, the Founder of Amazon, rightly said. That's how e-commerce` has grown over the last decade, coupled with consistent marketing efforts from multiple e-commerce giants.
With the global e-commerce sales expected to touch USD 4.2 trillion, we are curious to know which companies are the major players in the global market to look out for. Are you?
Here are the top 7 online marketplaces in 2020 that are super successful: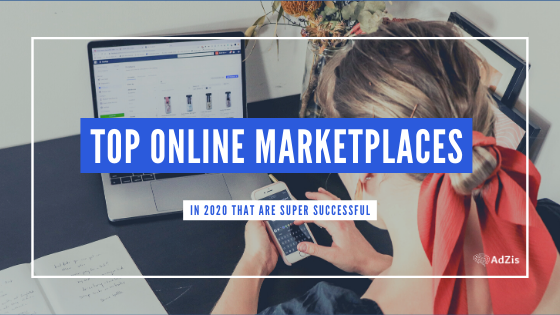 Amazon
Truly everything, from A to Z.
Having started as a marketplace for books, Amazon is the most popular online marketplace based in Seattle. Ever since its inception in 1994, the company has continued to grow operations in multiple countries across the globe.  Last year it recorded a revenue of USD 280.522 billion.
Amazon has now diversified into cloud computing, artificial intelligence, and digital streaming, considered as one of the four big companies along with Google, Facebook, and Apple.
Did you know – Jeff Bezos' parents were the earliest investors. They invested USD 300,000 from their retirement fund.
Jingdong (JD)
Encouraging spendthriftness.
Regarded as the biggest Chinese online marketplace, it had a revenue of USD 67.198 billion in 2018. The company entered the e-commerce market much later than its competitors – Alibaba – but did great.
The company first started off as a magneto-optical store but soon started selling electronics and other items too. In 2017, its revenue was more than Alibaba's.
Richard Liu, the Founder of JD.com, said that he wants his workforce to be composed of 100% robots someday!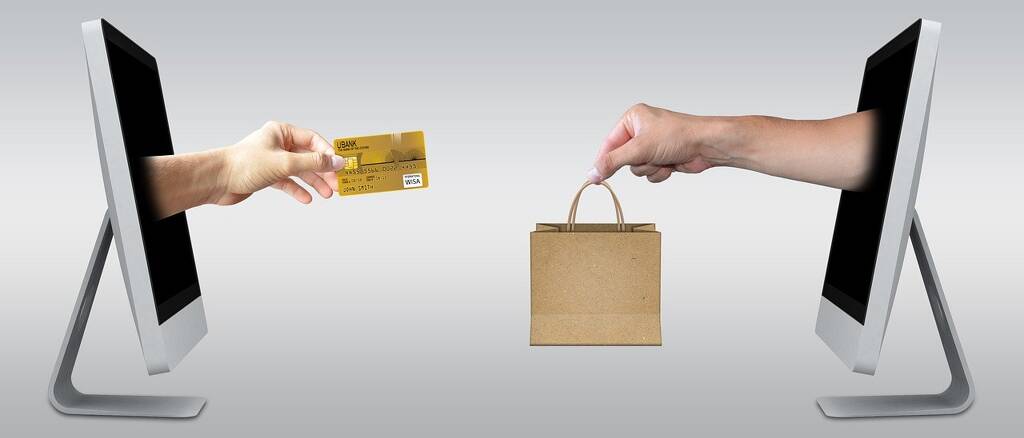 Alibaba
Where global trade starts.
With operations spread across multiple e-commerce businesses, Alibaba.com dominates the Chinese market. The Alibaba Group operates throughout the world and has more than one lakh employees and a revenue of around USD 56 billion.
The Alibaba Group also owns the largest venture capital firm globally and is also one of the biggest investment corporations in the world. It is the world's largest retailer and online marketplace.
Jack Ma, who once operated out of his apartment, employed farmers as salesmen as they didn't have the funds to hire business school graduates.
eBay
The online connection between buyers and sellers.
This American online auction cum shopping platform offers unique consumer-to-consumer buying and selling, along with business to consumer selling. With around 14,000 employees, which is not a large number when compared to its competitors, it recorded a revenue of USD 10.746 billion in 2018.
eBay was founded as 'AuctionWeb,' where the first item ever sold was a broken laser pointer. It was only in September 1997 that the now-famous name 'eBay' was adopted. The biggest boom for eBay came when they made 'Beanie Babies' easily available for collectors who struggled to find the brand in retail stores.
Even NASA shops on eBay for parts that are no longer manufactured but still needed by them!
Rakuten
And their belief in the future.
This Japanese company is big on optimism and posted a revenue of around USD 10 billion in 2018. With respect to sales, it is the world's largest online marketplace and is often nicknamed, 'the Amazon of Japan.'
The company was also in the news after announcing a global sponsorship contract with FC Barcelona during the 2017-2018 LaLiga season. It is also challenging Netflix after it purchased 'Wauaki.tv.'
The company also sold groceries in Japan, in a tie-up with Walmart.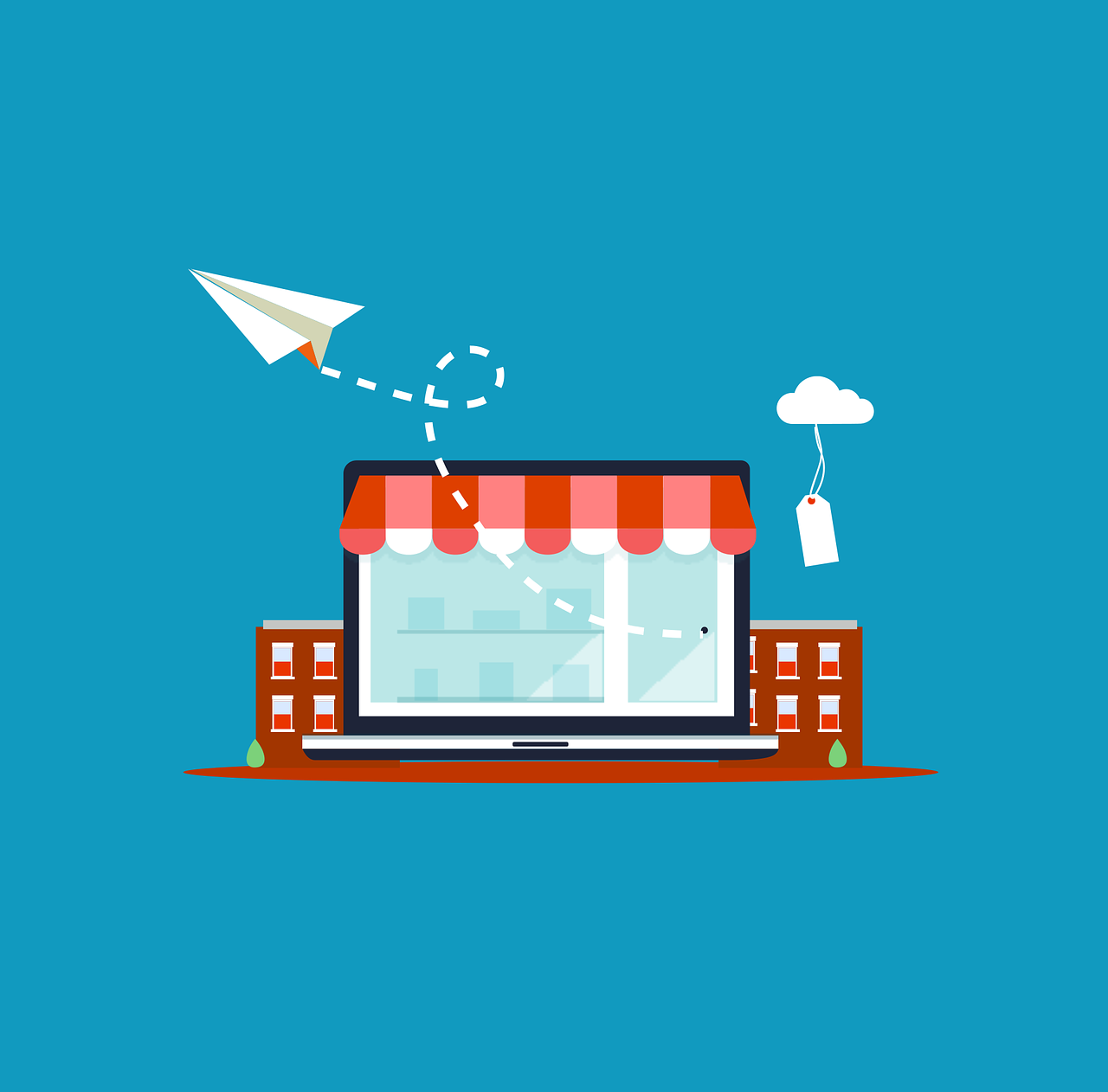 Zappos
Living and delivering WOWs.
This online marketplace was founded by Tony Hseih, who invested his own funds to kick start an online shoe store. This platform that had a revenue of USD 2 billion in 2015 has garnered massive popularity because of its customer-centric approach.
The founder loves his company so much that he refused an offer from Jeff Bezos, so it could remain independent. Zappos hires its candidates not only on the basis of their qualifications but also on their character.
Once, a Zappos service call lasted for about 4 hours!
Flipkart
Making wishes come true.
An Indian e-commerce company, Flipkart, was founded by Sachin Bansal and Binny Bansal, having originally started off as an online bookstore. They had both worked for Amazon before and wanted to start something of their own.
In India, in 2017, Flipkart held a 39.5% market share for online sales, giving tough competition to Amazon India. Looking at the success of this e-commerce giant, Walmart acquired 77% shares in the company for USD 16 billion in August 2018.
Flipkart's search engine is named 'Sherlock,' after the famous fictional detective.
Apart from the aforementioned, there are many other online marketplaces that are worth mentioning, like Home Depot, Otto, Zalando, B2W Digital, Groupon, etc. E-commerce has ushered in an age of heavy discounts, convenience, and lots of options for people to choose from. Online shopping is extremely popular across the globe, with everything from toothpaste to yachts being sold online today. And from the looks of it, e-commerce is definitely here to stay.
Author Bio
Ana Shan is a product evangelist at AuditShipment.com, an AI-driven audit service that automatically captures more than 20 carrier errors and helps businesses save up to 16% of their shipping costs.
Adzis is an AI-Powered E-Commerce Content Generating Tool that helps eBusiness/online stores by providing unique content which eventually makes search engines rank them in the top positions, bring more traffic to the store & boost sales revenue.