Each individual company and niche will have different ways of managing products for different eCommerce stores and there is not just one way of doing so. Whether you are already running your own store or you are planning on setting one up, being prepared in advance is key.
What every eCommerce store owner wants is to find practical ways to improve their sales and attract more customers. Managing the products you sell on your website correctly is going to help you improve the services you provide your customers with. Here are some important product management tips to help you achieve that.

1. Keep a sufficient digital product log
The very first thing you need to do in order to improve the way you handle the products you sell is to have a clear and detailed log of all your products. Most eCommerce businesses will come across a large amount of similar looking products from the same sellers and you need to be able to tell them apart. You can use pictures and certain specifications and codes in order to be able to tell them apart easily.
Apart from keeping the products on paper, a digital file is necessary and will help you keep more important information on each product. This is often addressed as a Centralized Product Information Management process or PIM. It essentially describes the need of having one place where you are able to collect all the product-related data you need and it can be more complex than a simple Excel file.
This will greatly help you with restocking and even finding problematic products among different batches. The more details you keep about each individual product, the easier it will be for you to tell them apart.
2. Use SEO to your advantage
When it comes to selling any product in your store, you need to be sure that you are doing everything you can when it comes to promoting them. While social media might help you attract more customers, there is a simpler and sometimes more effective method of spreading the word about your store and products.
This can be achieved through the usage of SEO on your page. All you need to do is to use the right keywords and phrases in order to make your products more discoverable on various search engines. You can easily use tools such as Google AdWords and the Keyword tool in order to find the right keywords for your industry.
By making your website more discoverable through the right SEO means, you are attracting the right target audience to your website. Therefore your products are able to reach the right consumers and this will help you not only get better quality feedback but also many more satisfied customers in the long run.
3. Create a hype on launch days
When it comes to managing your store's products, launch days can either be a big help or a big problem as they require a lot of preparation. If you have managed to create the correct log for the new products you will be introducing to your website, you will find it much easier to promote them. Creating hype about these launch days will help you achieve the sales you wish for every new product easily.
You should always start by preparing the right social media and email marketing campaigns in order to manage that. You need to be able to target both existing and new customers in order to make this a success. Managing your eCommerce store's products is also about promoting them correctly and making sure your online followers know every piece of information important about them before they even become available on your website.
Lastly, it is important to consider information such as the number of units you need to have ready for your launch and the number of visitors your website should be expecting. By planning these in advance you will be able to make this launch more successful and your customers will be pleased with both your products and services.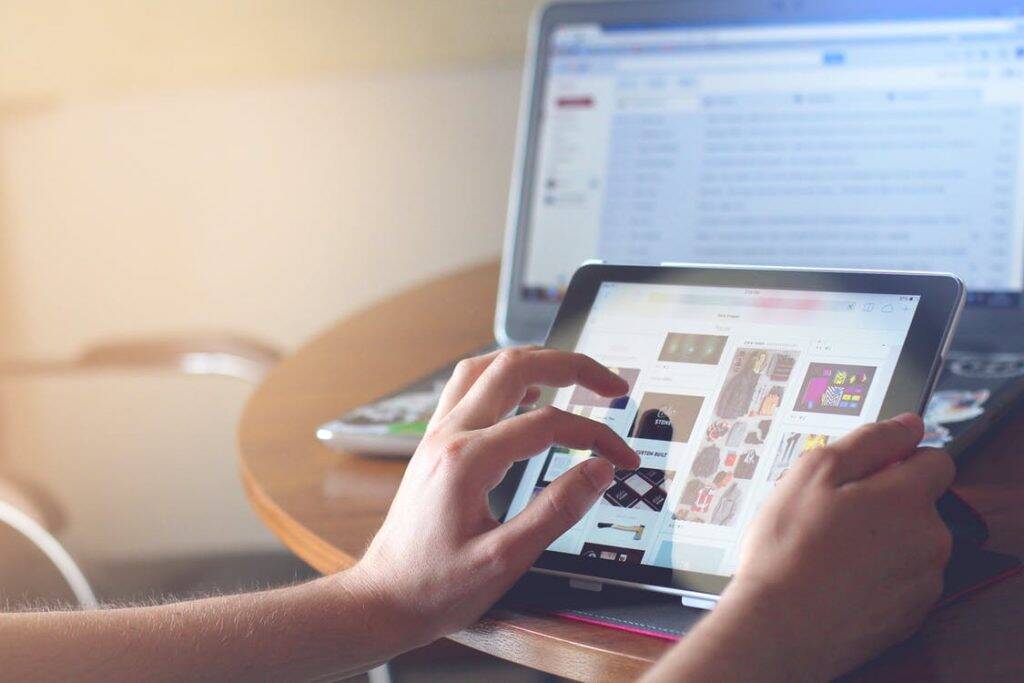 4. Listening to your customers' feedback
One of the most efficient and effective ways to improve the products and services you provide your customers is to listen to their feedback. While you might think that you are doing everything in your power to keep your customers happy, there are always things you can improve in regards to how you manage your products.
Asking for feedback and taking their requests and issues into consideration is important when running any business online. You can learn more things about the ways your customers use your products and use this information to update their descriptions. You can also know exactly which products should be promoted more and which should be discontinued.
All of this information and more will help you improve the way you manage your products by showing you where you need to focus your attention. By listening to their feedback you can shift your focus to which products perform the best and increase your company's profit easily and quickly.
Finding the right way to a successful store
These tips cover just a few of the things you need to take into consideration in order to make sure that your online eCommerce store performs well. There are so many different factors one must think about when it comes to the products they sell and they all need to be examined carefully.
Improving the way you handle your products is important and you need to pay attention to the needs and the feedback of your customers. This way, you will always make sure that every product-related decision you make is the correct one.
Author's bio:
Daniela McVicker is a blogger with rich experience writing about UX design, content planning, and digital marketing. Currently, she is the chief contributor at Topwritersreview where she helps individuals and organizations improve their web content writing, design, and planning skills. Her posts are always packed with examples and actionable content that readers can put straight into the action.

Automate the process of adding product descriptions to your e-commerce store. Introducing AdZis – An AI-Powered E-Commerce Content Engine. Bring in the power of multi-channel marketing to your e-commerce store without a team. Adzis AI content engine can create videos, social posts, banners, writeups, SEO meta tags, product descriptions and everything needed for marketing your e-commerce business online. Adzis integrates with Woocommerce, Shopify and many other e-commerce platforms to bring you the power of one-click content for all your marketing channels.