It is obvious to say that an organization benefits the best when all its employees work together in perfect synchronization to achieve its goals. A strategic approach to teamwork is important for any concern which has a higher-level goal to be accomplished by people at various levels working hand in hand. Maintaining a good teamwork culture will help to build morale at the workplace and also makes the workers more enthusiastic and productive.
Those organizations having good teamwork can handle adverse situations also effectively and when people with different skills and capacities work together, creative solutions come up much more easily and timely. On the other hand, it is difficult for a business to progress in the absence of teamwork. Organizations end up in stagnation and ultimately lose their market share if teamwork and proper coordination are lacking.
A survey had shown that 80% of the business executives confirm the fact that workplace failures are largely resulting from a lack of proper collaboration between the workers or ineffective communication in the team. So, if you want to build a team-working culture in your organization to reap the best results, here are some tips from the experts to improve teamwork.
1. Encourage informal social events
Even though well-thought formal team-building initiatives as per the HR manuals are essential, it sometimes creates an adverse impact also. On searching online, you can see many horrifying stores also about bad team-building practices, which employees don't like.
It is never a good practice to force people to participate in mandatory team-building exercises, which could even be ironically detrimental to good team building. What an HR manager finds fun may be demeaning for another employee and the last thing you may want through it is resentment growing among your followers.
So, instead of imposing any deliberate team-building efforts like a dictator, it is ideal for a leader to allow organic team-building among the employees. Let's nurture in informal and low-pressure surroundings where the team members can get along with each other and form strong bonds. So, try to budget for social meet-ups than planning elaborate and cozy team-building initiatives.
2. Clarify the roles
A team works at best with a proper structure and know-how of who is who. If there is any ambiguity regarding the responsibilities or different members, it will be impossible for people to work together towards a common goal. Making it worse, you may even end up in trouble when the workers start delegating their work unfairly, which may ultimately end up in resentment.
To tackle this from developing, you should specify the roles of each of the team members and also need to keep it documented. All must acknowledge this documentation and also made a part of the training of new recruits into the team. Such a script will avoid any confusion and class of opinions at a later stage regarding the responsibilities of each.
Debt is one issue many businesses face nowadays. The Nationaldebtreliefprograms.com puts forth many feasible solutions for business entities to get rid of troublesome debts through easy to accomplish debt relief programs.
You may ideally create an employee handbook for various teams in the organization by specifying the project objectives and roles. For some common tasks which have shared responsibility, it is ideal for maintaining workflow images which will help to clarify when and how each individual needs to contribute.

3. Specify the team goals
Whey people form teams is to achieve goals, which are beyond the reach of a single individual to accomplish. So, all the team members need to be clear about the short-term and long-term goals of the organization and what they need to achieve as a team. This must be explained ideally during the time of on-boarding itself and then regular updates needed to be shared during the team meetings.
If an organization fails to clearly define its goals, which can be monitored and measured, then it becomes difficult for the employees to stay on the same page and collaborate. If all involved know the goal clearly, this will influence the team communications, and when everyone moves in the same direction with one mind, new doors get open. With the organizational goals stated clearly, it becomes easier for the business leaders to set goals for the teams and the individuals in the team.
Say, for example, your digital marketing team may have to goal to double the traffic to your website traffic by adding two blog posts each day, which equates to 50 blog posts a month, which seems to be a measurable goal. When you define such clear goals to work towards, team communication and coordination become much streamlined, and teamwork is purpose-driven.
4. Reward successful teamwork
One of the best approaches to building camaraderie at the workplace is to recognize the team's efforts with proper rewards. Consistently praise them for the excellent teamwork until it becomes an obligation for each in the team. With this, an individual slowly grows above their personal goals and think beyond their role to help the team and organization as a whole.
Appreciate the employees who go beyond their limits to help others with their needs and help achieve team goals better. Giving proper recognition for altruistic behavior is an ideal way to create a friendly team working environment. When people feel rewarded for helping each other, it sets an ideal ground for teamwork to nurture.
Rewards and recognition may come in the simplest form of kind words of recognition and admiration from the manager, a photo in the company newsletter, or as a memento presented to the best team player.
Here is a word of caution before the conclusion. If you treat your team members like school kids who cannot be expected to work together in an effective team working environment, then never expect them to show a professional team working culture and form an effective team. In order to nourish teamwork, respect is essential. It is essential to specify the team goals, set targets for each employee, and provide them with enough resources, but when you start to micromanage, employees tend to deviate from working effectively as a team and try to master the art of pleasing their direct manager than achieving goals.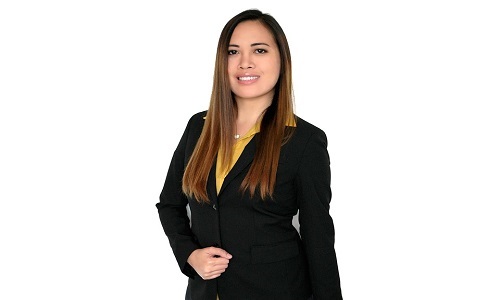 Author Bio: Isabella Rossellini is a marketing and communication expert. She also serves as a content developer with many years of experience. She has previously covered an extensive range of topics in her posts, including business and start-ups.

SEO is a critical necessity for eCommerce websites. It will increase the exposure of your website to potential customers on search engines. Reaching your target audience without having complete knowledge and understanding of long-tail and short-tail keywords is challenging. The right and accurate choice of keywords help in taking your ecommerce business to the next level and increasing conversion. If you want to add fuel to your sale at a budget-friendly price, Adzis is a good call for you. We provide hundreds and thousands of unique and SEO-friendly descriptions in no time with our Product Description Generator tool which will levitate your sale. You can check our site for more details: https://app.adzis.com/