As the world becomes more internet dependent, more and more businesses are going online and creating websites or pages for their business. Most of the real estate customers are now using the internet to look for their potential new home. So, digital marketers are taking advantage of social media platforms to increase their online visibility further and generate a lot of leads that could potentially become sales. Therefore, you need to step up your real estate marketing through these lead generation ideas.
Proper hashtags
Some people think that the sole purpose of hashtags is only to gain more likes. However, Miami Beach hotel lead generation by Valerie Jennings reiterated that it is actually a useful tool to help you become visible to other people who are looking for the same hashtags that you have in your post. So, it is a way to help your potential customers discover you.
Use the proper hashtags that are relevant to your real estate business. There are two types of hashtags, either generic or customized. Generic hashtags are general terms related to real estates such as #broker, #housesforsale, or #openhouse. On the other hand, customized hashtags are hashtags that are specific for your business only such as #OpenHouseInMiamiBeach, #MiamiBeachHouseForSale, or #FloridaOpenHouse.
Create useful and valuable content
Page visitors usually look around your page for great content. This could be an image, article, or video. Your content should showcase your business. You can show pictures of the beautiful houses you are selling or you can write about the neighborhood where the house is located. Talk about why it is fun to live in that area or why it is great to start your family there. These types of content can get you more leads because of post engagements. So, make sure that the articles or videos that you make are well-made that a lot of people would start sharing it.

Run ads
Typically, people think that social media outlets are just there for socializing with their friends and family. But, it is an excellent medium for businesses to run advertisements. You can quickly reach thousands of users. Other than reaching a lot of people, these are usually targeted ads which means that these people who see your ads are most probably interested in your business. These social media platforms hold a lot of valuable data that they can tell the likes and dislikes of their users.
Use social media tools
There are a lot of tools that real estate agents can use to help them get more leads. A picture is worth a thousand leads. So, make sure that your photos are professionally-made to attract a lot of people. There are websites that have free stock photos that any person can use when needed. Another excellent tool for marketers is buffer or Hootsuite. These are tools that can help you automate your posts. So, you will always have something to post regularly even if you are busy.
Conclusion
These are just some ideas to generate leads for your real estate business. Learn who your customers are so that you know what they want to see. If a person likes what they see, it could be easier to sell them your properties.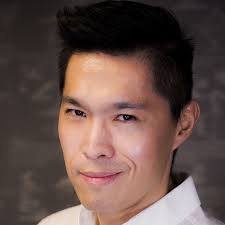 Author's Bio:
Edwin Deponte is a motivational writer who is also passionate about Social Marketing. He believes in others' abilities and tends to bring out people's hidden potentials through his words of inspirations and motivational articles.