Shopify vs WooCommerce – the competition is tough.
Both are powerful platforms that give your eCommerce store the flare it needs. But the pressing question here is that: which one can help you more?
Well, it depends on what users want to achieve with their store. To find out which platform gives users more power, we have to compare their respective features alongside each other.
In this short article, we aim to do just that. By the end of it, you'll be well on your way towards an in-depth study about WooCommerce and Shopify.
So, let's jump right in:

1. Ease of Use: Shopify vs WooCommerce
Ease of use with Shopify
If you don't have a background in web development, then Shopify is for you. It's a neat platform that has everything a non-technical user needs to build an online store.
You don't need to learn code to excel in Shopify unless you want some additional functionality. In that scenario, you can always hire a Shopify developer to create a site for yourself.
The following is a run-down of the features you get with Shopify:
Ready-made store templates
Responsively designed stores
The fully hosted platform that requires no installation
Top of the line security measures
Ease of use with WooCommerce
Compared to Shopify, WooCommerce isn't as easy to use. However, the redeeming part of this is that it gives you more control over the customization of your site.
While you do need to have some knowledge of code to get started with WooCommerce, it doesn't mean that you need to be an expert. You can either hire a WordPress developer or learn some code yourself. Besides that, there are plenty of plugins available that can help you gain those functionalities.
All in all, the flexibility and control of WooCommerce can prove really beneficial. You can create a customized version of your store just the way you want it.
2. Shopify vs WooCommerce: Design Fundamentals
Shopify Design
Shopify offers a variety of themes for a variety of different industries. You can create a custom Shopify store designed optimized for online sales.

Instead of a blank page or a bland theme, you get a ready-made template that you can use to create a beautiful store you can customize to a degree.
WooCommerce Design
WooCommerce, in comparison, gives you almost limitless control over the design of your site.
Similar to Shopify, it has a vast collection of themes you can use.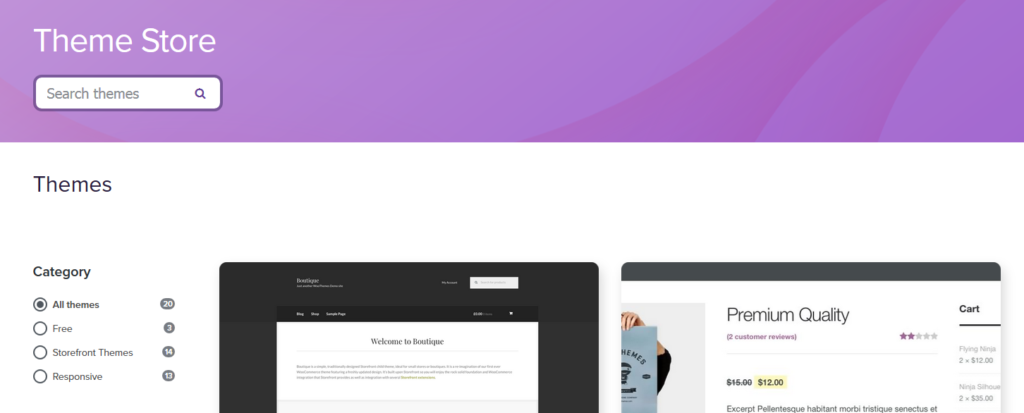 The twist is that you can customize in every possible way. Courtesy of WordPress, you also get website building tools like Elementor that you can use to customize it accordingly.
3. Shopify vs WooCommerce: The Costs
The Costs of Shopify
Since its inception, Shopify has helped businesses grow and scale. It's been their motto. Shopify has a plan for every type of user and it can be upgraded once you feel that you're ready to scale.
Here's a visual map of Shopify's costs: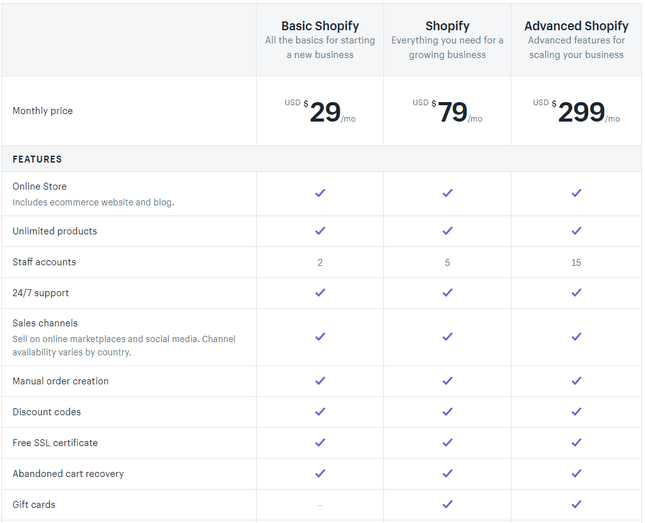 There isn't much else to the costs. With fixed costs and the associated features, you get with each upgrade, what you're seeing is what you'll get.
The Costs of WooCommerce
Many would have you believe that WooCommerce is free. For the most part, it is, but there are some associated costs with the platform before you get started. To begin with, you need to purchase:
A web hosting service (WP-Engine, Bluehost, etc.)
A domain name subscription (abc.com, xyz.org, etc.)
Secure Sockets Layer (SSL) certificate (important for security and SEO purposes).
Depending on your requirement, you can choose a cheap or expensive version of these services.
Once you've done that, you can go ahead and download WordPress and in effect, WooCommerce. At this point, you need to consider themes and plugins. Again, your choices depend on what you want to achieve.
If you have a budget, then you can go for a paid premium theme or plugin. If you don't want to invest, then there are tons of free themes and plugins readily available.
4. Support on Shopify and WooCommerce
Shopify Support
Perhaps the best feature you can gain with Shopify is its dedicated 24/7 customer service. Whichever plan you choose, you can gain the benefit of having support at any moment you feel lost.
You can communicate with Shopify support through the following methods:
Email
Live chat support
Video content
Online seminars
Community forums
WooCommerce Support
On WooCommerce, you don't get much support in terms of direct customer service representatives. That said, there are plenty of tutorials and articles available for you to get support on WooCommerce.
Any issue that you might face using WooCommerce, you can find a solution on the forums.
5. Security: Shopify vs WooCommerce
Shopify Security
Being a self-hosted, closed-source platform, Shopify prides itself on its security. All stores have a built-in SSL that comes with the plan. This ensures that customer data is safe and your site's legitimacy is clear.
Apart from that, you also get protection from security breaches, brute force attacks, XSS, and SQL injections. It's heavily guarded and tough to hack into.
WooCommerce Security
WordPress, in comparison, is a popular platform from hackers and penetration specialists. Failure is staying vigilant about your site's authority can leave you with plenty of regrets.
Even with all these security vulnerabilities, one might ask, why is WordPress popular? Well, because there are plenty of security plugins (WordFence, Sucuri, etc.) that you can use to secure yourself against hackers.
WordPress security is a niche, in and of itself, and there are plenty of best practices you can use to secure your site from vulnerabilities.
6. Scalability: Shopify vs WooCommerce
Scalability with Shopify
With Shopify, you don't have to worry about scalability. It's built keeping in mind various types of businesses. From small scale to large scale businesses, you can scale smoothly with Shopify.
If you feel that your current Shopify plan isn't helping you reach your current traffic margin, then all you have to do is upgrade.
Scalability with WooCommerce
When you grow your business with WooCommerce, your budget and hosting might not live up to the traffic requirements.
In that situation, you can always upgrade your hosting plan to something more professional. This also means that you would incur more hosting costs.
But what if you wanted to scale even further? In that situation, you have the option of migrating to a more mature host (one that's built to handle the traffic). Again, this would mean an increase in costs.
Conclusion
And there you have it, folks!
We've compared the two platforms based on six different factors. At this point, you would still want the answer to your question, "Which one is better"?
Well, there is no simple answer to that and we can only content ourselves knowing that it depends entirely on what the user wishes to achieve with it.
Overall, we feel that if you're a non-technical user, then Shopify is for you. However, if you want more flexibility in how your platform is run, then WooCommerce is your choice.
Author bio: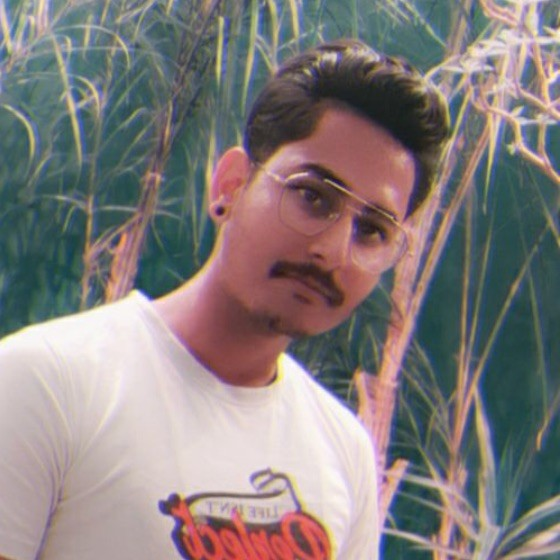 Nabeel Al Ahmed – Being a Passionate tech Savvy and WordPress community expert at Codup.co actually helping people to take guides from my case studies, savvy I always love to share my knowledge and tech experience for eCommerce development agencies also startup advisors.