How to manage the roles of a mother and content writer and still remain sane
"What about a quote from Winnie the Pooh? Or should I borrow a few lines from Rudyard Kipling? No, that would be too predictable." I kept on talking to myself till I noticed an elderly lady walking beside me and giving me suspicious looks. I smiled sheepishly. She frowned and walked past me. Oh, no. Don't think I have lost my senses. Along with my evening walk, I was trying to find a suitable introduction for my next eBook.
Yes, being a mother of a highly active kid and a freelance content writer, I often do things that people consider weird.
My life as a content writer and a mother – juggling at its best
It all started when I missed my job and a friend suggested writing. Why not, I told myself. People often wonder how I manage my role as a writer and a mother. To tell the truth, it felt very difficult initially. I missed deadlines when my daughter fell sick. I lost good clients just because I couldn't take the projects they were offering.
With time, I developed my own system of working. I discovered my rhythm and set a routine for myself. Here are the ways in which I perform both roles which aspiring writers may find useful.
This is the first thing I learned when I got some big projects in hand. I follow a routine of getting up at 6 in the morning and after sending my husband and kid off  I start working at around 9. I work for 5-6 hours daily with small breaks in between.
Be flexible

Being a stay-at-home mother makes life difficult as I am primarily responsible for my daughter's studies and even her extracurricular activities. This has made me adopt a flexible working pattern. I take less work during her exams and summer vacation. I keep some time free every evening to spend with her. We visit the park or read storybooks or simply talk. That's "us time" which keeps me grounded.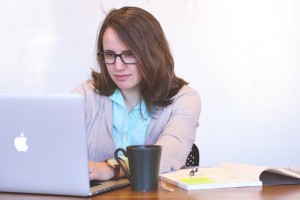 Be healthy and fit
I learned this the hard way when I fell sick while working on an eBook and neglected my health. After that, I joined a yoga class and made sure that I get plenty of fresh air every day and eat healthily.
Plan, plan, and plan
I plan meals for the whole week and get groceries on weekends. I have learned recipes for one-pot meals that I make when the workload increases. I keep ready-made spices in my pantry that make cooking easy. I do my laundry on weekends too.
Multitasking is my survival mantra
Yes, that's my favorite tool. I plan my writing while taking my morning walk. I listen to podcasts and music when I cook. I read books while my daughter plays in the garden.
The life of a mother is not easy. When you have writing deadlines on top of it, it becomes more difficult. However, a little bit of planning and zeal to find your own identity helps you to manage. Trust me, you can manage both roles.


Automate the process of adding product descriptions to your e-commerce store. Introducing AdZis – An AI-Powered E-Commerce Content Engine. Bring in the power of multi-channel marketing to your e-commerce store without a team. Adzis AI content engine can create videos, social posts, banners, writeups, SEO meta tags, product descriptions and everything needed for marketing your e-commerce business online. Adzis integrates with Woocommerce, Shopify and many other e-commerce platforms to bring you the power of one-click content for all your marketing channels.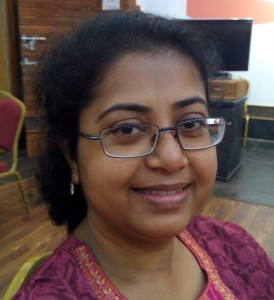 About the author – Koyel Majumder – A writer with an eye for perfection. She is a content writer from Mumbai, India with over 6 years of experience in writing web content, blogs, and articles. When she is not writing, she will be reading for ideas that would help her to remain up to date. In short, she lives and dreams words and finds this writer's world fascinating.