Your startup will surely crash and will be crushed if you do not have your legal house in order to prevent the hiccups that startups usually experience. When you ask any entrepreneur about the main ingredients that ensure success for startups, they will often come up with one word or short answers that will primarily include:
Courage

Perseverance

Dedication

Hard work

A proper plan and

A top-notch team, so on and so forth.
Yes, all these qualities are essential to ensure success for a startup and there is no question about it that these will give the companies a fighting chance to service the highly competitive market out there.
Reasons entrepreneurs overlook it
However, most people tend to overlook the legal aspects thinking it to be boring stuff. However, this is extremely vital because you may soon have to roll down the shutters if the legal aspects in not accurate, just as it ought to be.
The problem seems to be in the fact and in the definition of entrepreneurs who are practically not the lawyerly types. That means that they will rather go ahead with their vision than worry about the legal aspects and the fine print of the various legal documents required to start a business.

Another problem is that there is only a handful of that rare breed of lawyer-turned-entrepreneurs who can appreciate and take the full advantage of a strong legal framework required for a company to start, run and survive.
It is true that the legal strategy you follow, or not follow, will not catapult your business into a $1 billion status, but it will surely help you to avoid those nitty-gritty legal loopholes that may turn out to be a costly and easily preventable mistake.
Any unexpected lawsuit on your path can put your startup to a disaster such as a horrible contract dispute, a friendly competitor stealing your business idea, patent issues, and much more.
Legal mistakes to avoid
Therefore, do not run your business on a belief that nothing will happen to you. Instead, know about some of the easily avoidable legal mistakes. With a little bit of due diligence, you will be sure that nothing will REALLY happen to you.
It is all about being careful and having the foresight to be well prepared for the future just like you do with your management and debt. It is because you consider all the pros and cons of taking out a loan you eventually do not find your debts to be unmanageable and therefore not have to resort to sites like NationalDebtRelief.com looking for the easiest way to get rid of your debt. It is the same in starting, running, and managing your startup as well.
Choosing the wrong corporate entity:
This may sound boring to you but however mundane it seems this is one of the most significant decisions that you will make. It is actually your long-term business objective that will determine the status of your company in terms of its entity which may be any of the following:
Though for an LLC, it is often the most convenient for a short-term option, if you think on a long-run basis this specific structure will surely hamper the ability of your business to grow quickly as well as raise capital for that matter.
All different legal entities of business offer different restrictions as well as opportunities. It is therefore essential that you decide about the right entity for your business right at the outset rather than changing it later on down the road as that will be expensive as well as administratively very painful.

Putting off founders' agreement:
This is another awkward mistake often made by startups. In reality, if you and your cofounders cannot meet and calmly discuss the incentives and equity splits, how exactly you think will be able to run the entire company for real?
Ideally, there are lots of questions that you need to discuss with each other even if everything seems to be going on just fine. These questions may be:
How do you split the equity?

Who contributes what and by how much?

Who acts as the CEO?

What happens if a founder suddenly stops performing?
Remember, experts, say that when there are cash and humans involved in a venture, things seldom are uniformly awesome. Misunderstandings are bound to arise and make a mess of the situation when real money is at stake.
If only you have a clear and proper agreement regarding the ownership and incentives, in the beginning, you will be able to save a truckload of money as lawyers' fees down the road.
Using other's trade name:
This is a mistake that most of the startups make unknowingly. This is because they do not research enough and lock down the name of their company without knowing that someone else already owns that specific name. They then put up a website and print their stationery and advertising collateral and eventually receive a letter from a foreign conglomerate asking for one million dollars in damages and threatening them to quit the name or face legal consequences.
Just a simple Google search can help you a great deal in this matter.
Few other things
Typically, all great ideas are supported by a process or a product that needs to be patented. If you do it without a patent application or an NDA on file, you may run into the risk of giving away your great idea to one or many of your competitors. Therefore, be safe and identify your core pieces and protect your intellectual property by patenting them.
Lastly, make sure that you understanding key contracts, especially if you need a third-party to a core part of your business. Ignorance is ideally not a defense in case of a breach-of-contract lawsuit. Also, know about the federal or state securities laws and comply with it to the last word either by registering for it or filing for an exemption.
Author Bio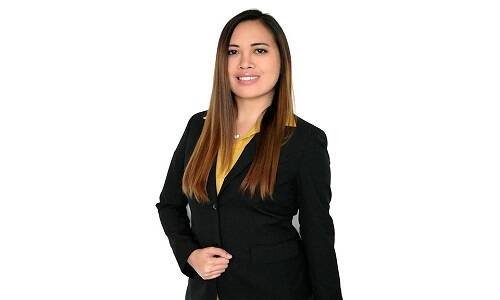 Isabella Rossellini is a marketing and communication expert. She also serves as a content developer with many years of experience. She has previously covered an extensive range of topics in her posts, including business and start-ups.