The business world of today is packed with challenges and the importance of remaining relevant is not something that needs to be explicitly emphasized to a business owner. The reason behind it is simple: if your strategies are not flexible enough to cater to your customers' needs and interests, you will soon notice the steady decline in customer retention and sales.
To stay up to date with everything that is expected of a prospective business, it is crucial to place your main focus on the customers. This is where inbound marketing and the customer journey come into play since it is no longer reasonable to expect that customers will remain loyal to your brand because of how nice you treated them yesterday.
To help business owners tailor a strategy which will increase their customer base, let's first define these two terms and then learn how to benefit from pairing them up.
Defining inbound marketing 
While outbound marketing tactics are usually considered aggressive, with the inbound the case is opposite. Outbound marketing relies to a large extent on the pre-internet era approach by which you push your message for the consumers to see in the form of radio and print advertisements, cold calling, billboards, and catalogs. 
On the other hand, inbound marketing is about creating such content and strategies so that customers are naturally drawn to them. With a lot of research and dedication, you will learn how to compose and promote your content in a way that customers want to see it while they are searching for some piece of information or a solution.
Understanding the customer journey
The customer journey is the continuation of customer loyalty since, as mentioned, customers will not necessarily remain loyal because they were satisfied yesterday. This means that a business owner needs to look at the three stages of the customer experience and not just value the customers' reaction to the products.
When they first become aware that they need some product or service, they go online to do some research and get more information on what they need. Once they enter the process of considering, this means that they are looking for concrete solutions and when they start narrowing down their choice, you know that they are ready to make the final decision.
Now let's see how combining these three stages with inbound marketing will influence customer retention.
Offering the right info at the right time
At the initial awareness stage of the customer journey, it is important not to shower the customers with a multitude of unnecessary data. This would have the opposite effect because they would dismiss your offer at the very beginning which would be detrimental for the Net Promoter Score (NPS), that is, the metrics which measure customer experience and predicts business growth.
Keeping the content concise is one of the tactics for enticing customers to look into your solutions. Less is more in this initial step and it's a great manner to start to improve NPS which, at the later stages, would also include minding the onboarding process, valuing the promoters' as well as detractors' feedback and providing customers with all the necessary information on your solutions' application.

Converting leads into sales
In the second stage, the customers start considering solutions and options for the initial inquiry. This is when you should give concrete information on your offer. Make sure your FAQ page is up to par and updated with the latest data since not being able to find the correct information quickly is what drives the customers away from your website.
Also, don't forget to incorporate calls to action sprinkled with some incentives such as a discount because your customers would enjoy knowing that you wish to please them from the start. Just ensure that the landing pages are what they should be or otherwise customers will not trust your offer.
Your email campaign must be clever and grab attention but also consists of carefully picked data on your solutions.  
Closing the sales successfully
The third stage is when the final decision is to take place, so you can presume that the choice of solutions might be narrowed to two to three companies. Now that they have done some research and they know more or less what you offer is the time for your sales pitch and to show them why your solutions fit their needs best. 
Leaving the sales pitch for last is a less aggressive approach, which means that users have come to that stage in a natural course of research and that they are interested to hear it, rather than forced. To back up your claims, it would be wise to prepare case studies they can take a look at because of previous positive experiences of other customers can reinforce their decision.
You can also include product comparison guides so they get a more thorough understanding of different solution options and if possible, throw in some free trials to get them acquainted with the solutions' application.
Conclusion
Inbound marketing implemented gingerly into the stages of a customer journey is the perfect combination to ensure customer satisfaction and retention. For starters, it is essential to realize that connecting with your customers on a single point during the purchase is not enough and that you need to invest more of yourself to make the whole purchase experience memorable.
Customers are daily bombarded with different offers for things they don't really need so when they do need something, if they catch a whiff of pushy sales tactics, they will dismiss your offer even before knowing what it is. So, let their journey unfold naturally and aim to offer just the right amount of information at the appropriate time.
This means that once they get to the decision stage, they will be open to hear why your offer matches their needs so you can both close the sale and create a sustainable relationship.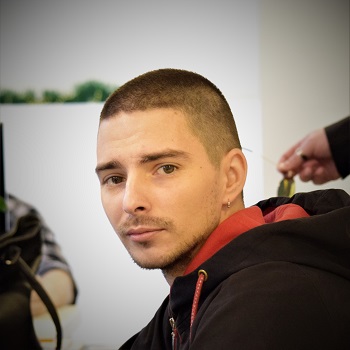 Bio: My name is Raul, editor in chief at Technivorz blog. I have a lot to say about innovations in all aspects of digital technology and online marketing. You can reach me out on Twitter.

Running an e-commerce business is a tough challenge. Online sales make the eCommerce world go round. If your store is not performing well, then it means you are sailing in troubled water. Compelling product descriptions can make or break a sale as it describes a product's value proposition to potential customers. Have trouble getting more customers and increasing your revenue? Then Adzis is the right call to get things done for you. Our AI-based Product Description Generator creates easily leveraging, effective and fast content, which can drive more traffic and skyrocket your sale. You can check our site for more details: https://app.adzis.com/