Looking back, my view of the opportunities online content writing had to offer was my topic. I was the lad who thought it was purely website-centric; that it all revolves within the four corners of the Home, Products We Offer, About Us, and Contacts page. It didn't take more than two weeks for me to realize that content writing is being constantly revolutionized by the trends in this digital age and by varying business ambitions. Blogs, guest posts, blog commenting and article writing are just some of the many popular practices today, heavily influencing how online consumers view a certain product or idea.
I can proudly say that I have been successful in my own right for the past decade, but with this success comes tons of sacrifices and surprises along the way (which is not always your family throwing you a party or two).
The most humiliating, embarrassing mistake I did in my rookie days was seeing my boss' sarcastic smirk after asking him what a backlink is. This was when I realized that writing with flair and enthusiasm wouldn't always suffice; you also need to adapt to the concepts and practices surrounding online content (e.g., white hat SEO, page ranks, keywords, domain authorities).
Here are three realities in online content writing I discovered when I was just starting, coupled with insightful, actionable tips to lighten your road.
You have to work your way there
All freelance writing peeps and aspiring newbie content writers will agree that portfolio and credentials building is the long-term vision.
Donn LeVie Jr., in his post entitled "The role of professional credentials in the job market" for the Association of Certified Fraud Examiners (ACFE), stated that "the proper credentials can make it easier to climb the corporate ladder with your current employer or help push open doors a little wider to those professions that may lie on the periphery of your functional expertise".
Like any other job, you need to grind it out – you just have to. By producing an influx of quality content to your clients, you just don't help secure receipt of your payments or prolong your tenure; you also set a grander stage for your exposure through probable referrals and heaps of praises.
While you're always free to boast and take pride in your quality and style of writing, employers and clients (i.e., mostly relying on chats, e-mails since face-to-face interactions are dead impossible) need rock-hard evidence to prove you best fit the engagement.
Such proof can be in the form of collections of your best work (work portfolios), verifiable work history in your uploaded resumes, certifications attesting your proficiency in certain writing niches and styles, and other truths to solidify your bid. Believe me when I say that there were instances the client actually phoned my past bosses – and that it didn't turn out so well.
Bear in mind that the purposes for which you build your credentials are these: higher-paying writing gigs and marketing your own brand. I was once frustrated by how low and unconscionable my starting rates were, but that didn't discourage me.
You can have all the reasons in the world to slack off because you're unmotivated with your current financial pay. Endure it, for the content writing world, does not close its doors for present workhorses genuinely working and giving it their all.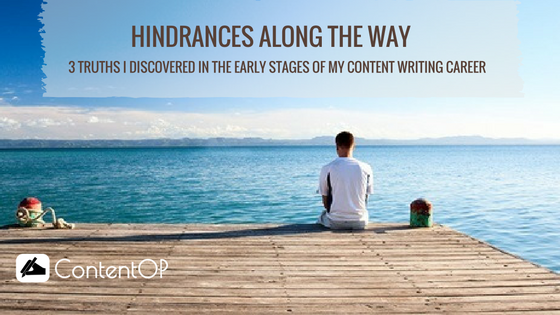 You have to pace yourself
After the first 90 days of my then novice content writing career, I was dead tired all day. I'd always set this 2000-word goal every day to accommodate all orders for maximum earnings. It was mentally draining and seldom yielded real gains (since I needed to take a day off to completely take the pounding and stress off my mind).
The net effect? Break-even – losses at times – since my extremely productive days just served to compensate for my recuperating days. What cannot be measured in money is the ire and dismay of some clients since they view my off days as plainly slacking. To them, they value consistency more than trying to finish it off with a single shot.
To avoid all the hassles brought upon by too much hustling, you need to assess how abundant you can write. It could be measured by particular metrics (e.g., the article was written per day inclusive of outreach and revisions, word count per day), but the real deal goes down to how much you're capable of writing or promoting without compromising quality.
You can always opt to write as swift as the gust streams past through any objects on sight, but were you able to run the extra mile? These small, vital tasks like furnishing a quality picture or infographic, beefing up sentences with verifiable facts, or ensuring that the title will leave readers craving are more susceptible to being taken for granted when you're strenuously occupied with quantity.
It does not always mean you need to take a cut on your words written per day. Utilize short breaks or any other means so you can preserve your zest and enthusiasm for tomorrow's writing tasks. Remember how Tim Duncan was able to prolong his legendary career by protecting himself from on and off-the-court injuries? That's the mentality each and every one of us should have to have, for sustainable and continuous growth in the demanding world of online content.
There is no such thing as a free lunch in content writing
No paid work absences; you don't get that dollar or sterling unless you pour in the words. That is the very reason I was conservative when it came to my spending and finances. I invested in different financial and commercial products that enabled me to enjoy forms of safe and passive income. It's nowhere comparable to my monthly earnings, but it answers for possible contingencies such as being idle or delay in payments.
You should also do the same, for you'll never know if behind that lucrative long-term product reviews contract you just consented to lies an online wolf having no intention to pay at all.
To wrap up this discussion, the three aforementioned tips I laid out were devised for two main things: your growth and security. I am endlessly commending myself for being able to summon the guts to put my forgettable newbie content writing experiences away and to rise and learn from it.
Realize that businesses pay you a one-time fee to produce quality content that virtually stays forever on their websites or blog spots, yielding immeasurable benefits. The least you can do for yourself is to make sure you stay well, protected, and progressive to counter any uncertainties you'll face as you go on.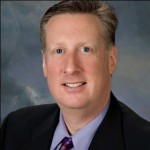 About the author: Joe Baldwin is a native US resident & professional Article writer for https://essaylook.com. He studied English literature and creative writing. He has experience with online web content including blogs, web page content, news, public relations, press releases, long-form sales, and industrial presentations.