I met a young content writer yesterday in an online forum. His first assignment as a freelancer was writing product descriptions for an online portal. He is now planning to get into blog and article writing and hence asked me how he should proceed. I told him about the four stages of writing that we generally follow and was surprised when he asked whether it was mandatory to follow them. This post goes to all budding content writers who would benefit from learning the basic techniques of content writing.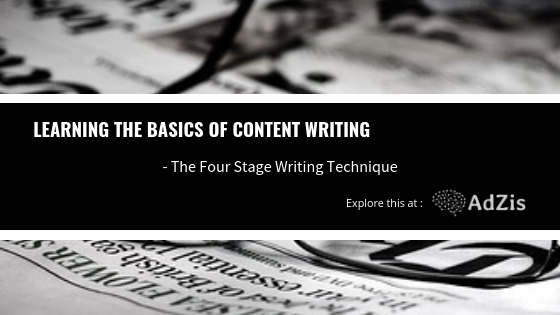 The four stages of writing
Let's get straight into the topic.
The four stages of writing are –
A. Planning
B. Drafting
C. Redrafting
D. Editing
Let us now define each of the steps.
A. Planning – The groundwork
I find this stage intriguing. It can be done without pen and paper. In fact, in most cases, I plan my posts while watering the plants or walking in the morning. You know, an idea came into my mind, I started toying with it, I get excited about giving it a shape and a post develops in my mind. That's planning. I know of some bloggers who plan on pen and paper. They jot down the points they want to include in the blog, and they work on the subheadings and try to give a direction to the post in this stage.
No matter how you do it, planning is important as it boosts creativity, makes you long to sit in front of your laptop and write down whatever has excited your mind.
B. Drafting – Time for some hardcore action
The actual writing happens at this stage. Drafting is a laborious task as often we get confused about what we are writing has any sense or not. Most writers find this stage stressful as a lot of energy is required to express the ideas clearly.
As a writer, I have found that it is impossible to get everything right in the first draft. So, instead of aiming perfection, I just try to complete the first draft because writing down all the thoughts is more important.
C. Redrafting – It is basically reworking
This is the stage where we refine our ideas, restructure the blog, and even omit or add several ideas. I most often find that after redrafting the post looks completely different from the original one.
D. Editing – Taking care of the small things
While redrafting deals with structural changes, editing concerns with minute details like checking grammar, spelling, and punctuation. This is the last stage and hence, we need to read and reread the article to make sure it is perfect.
How necessary it is to follow the four stages of writing?
It is not at all necessary to follow these steps diligently. Often, redrafting and editing can be done together. There are writers I know who plan so precisely that the first draft gets automatically ready. Thus, the different stages can overlap but you cannot rule them out. When writing big posts or novels, following these stages makes things easy. You can maintain a better track of the events, characters, and the plot also.
My new friend has started following these stages and doing some great work. What about you? Do you follow these steps? Which one do you think is more important? Please share your views.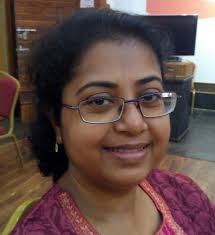 About the author – Koyel Majumder – A writer with an eye for perfection. She is a freelance content writer from Mumbai, India with over 6 years of experience in writing web content, blogs, and articles. When she is not writing, she will be reading for ideas that would help her to remain up to date. In short, she lives and dreams words and finds this writer's world fascinating.
Introducing AdZis App – An AI-Powered Ecommerce Content Engine That Can Generate Descriptions For Hundreds Of Products In A Blink Of An Eye


Even beginner e-commerce entrepreneurs know that content marketing is an excellent way to get consumers engaged. Consumers are definitely feeling the absence of the in-store shopping experience. They can't feel an item or try on a product. This is where product content plays a vital role. With Adzis, it becomes extremely effortless to create product descriptions. We provide compelling, engaging and high quality product content ASAP. You can check our site for more details: https://adzis.com/