E-commerce industry has witnessed unprecedented growth in the last decade. If statistics are anything to go by, in 2017 alone, over 1.66 billion people worldwide purchased goods online. The sheet comfort of shopping from the comfort of your home anytime is what drives people to shop online.

Thanks to the availability of smartphones and other tech devices, shopping online have become faster and more secure. The e-commerce industry is growing exponentially, and the growth is likely to continue over the coming years.
The decade of the 90's witnessed the revolution of online shopping for the first time with the launch of today's e-commerce giants like Amazon, Alibaba, eBay, etc.
Similarly, the 21st century saw millennial beginnings with one of the largest retail names, Walmart making a foray into the online sphere. Since then there has been no looking back in the e-commerce industry with Japan-based Rakuten, India-based Flipkart and Canada based Shopify growing to become household names.
This means more and more e-commerce players are entering the market making it even more competitive.
So what does this mean for E-Commerce business owners?
The e-commerce businesses need to keep up with the latest trends and technology in order to acquire or maintain market share.
Product data is central to any e-commerce business. The success of your e-commerce business depends as much on updating product information efficiently and accurately on the website as on expanding the market and driving sales.
You're probably thinking that updating product details on to the website and developing strategies for business expansion are radically different tasks.
While the former is purely an operational job somewhat repetitive and mundane in nature, the latter is more of a strategic decision to be taken by the senior management.
So, how do you manage to do both?
eCommerce Product data entry is time-intensive and requires a high level of diligence and accuracy as a small mistake can cost you your business. Moreover, it requires some familiarity with the website CMS as you risk hampering the entire UI (user interface). If you devote all your time, attention, and resource to this, you will hardly have any time left for other more critical tasks.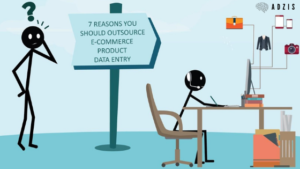 It is best to outsource eCommerce product data entry tasks to a reputed, reliable outsourcing company that has both expertise and experience in the domain.
Activities like data entry, catalog management, inventory management, logistics, etc are best performed by experts. This way you can concentrate on other more important tasks like marketing and promotions, expansion, etc.
Outsourcing product data entry services is a decision that will prove to be rewarding in the long run. Let's talk about some of the benefits.
1. Improved Productivity – Outsourcing e-commerce product data entry service to a reputed and experienced organization will positively impact your productivity. You will have the job done by experts who are adept at handling a large amount of product data and processing them efficiently. The scope of errors is also minimized.
2. Saves Time –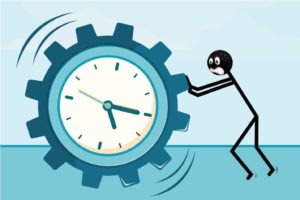 When you partner with a good company for e-commerce product data entry, you can be assured the task will be performed by expert professionals who are skilled at such tasks. They are capable of performing tasks at a faster pace than you or your regular employee. They have years of experience having executed similar tasks for other clients, and therefore they are skilled enough to overcome any problems that might occur while performing the task.
3. Cost-Effective Solution – Outsourcing eCommerce product data entry is a cost-effective solution. It is not just cheaper than hiring a full-time employee for the task but also saves a lot of money. When you hire a full-time employee, there are a lot of overhead expenses apart from salary like infrastructure, office space, hours, and resources used in supervision, training, etc. Add to it the cost of other employee benefits like allowances, medical benefits, and it is a lot of money. When you outsource the task, you are only billed for the hours worked and nothing extra!
4. You Stay Ahead of Competition – Outsourcing services to a reliable and reputed company gets your job done efficiently and quickly with minimal supervision. You can rest assured that the data updated on the website is correct and accurate. This increases your productivity and ROI. Moreover, outsourcing leaves you enough time to take up other more important tasks. You can engage your employees in activities like social media promotions, market research, competitor research, etc. This valuable information can help you devise strategies to beat the competition.

5. Improved Customer Experience – Getting experts to handle product data entry tasks will ensure that your website is updated with new and fresh products, updated listings with great images, description, etc. Also, stock levels will be regularly updated. This will result in improved user experience for the customers on the website which will undoubtedly pay off in the long run.
6. Leverage latest tools and technologies – The ultimate aim of e-commerce product data entry is to keep your product listing up-to-date and correct and make it searchable for e-commerce search engines like Amazon, Google, eBay, etc. eCommerce virtual assistant is qualified and experienced in making use of different tools and techniques to optimize your listing so that it begins to appear in user's search queries. Virtual assistants are familiar with every trick and technique that can be used to scale up your conversion rates.
7. Data Security – Data security is the primary concern in the minds of e-commerce business owners looking to outsource data entry tasks. After all, products and their related data are central to the business' operations. Excellent and reliable companies understand the importance of data safety and therefore ensure that the data you share with them is completely safe and secure. They take care of all legal formalities like signing non-disclosure agreements etc while providing services.
Thus there is no questioning the fact that outsourcing product data entry is beneficial and can yield tremendous results in the long run. Outsourcing to a good firm can result in better data administration and streamlining of business through operational efficiency that would otherwise not have been possible. Also outsourcing the task to professionals who are skilled and experienced in the area gives your business the right strategic boost that you so badly needed to scale your business.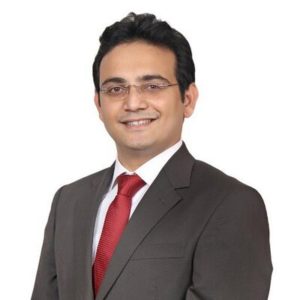 About the Author:
Anupam Rajey is a seasoned marketer and sales expert. He is the CEO of Acelerar Tech, a leading KPO that offers virtual assistants services, Internet research, eCommerce Product data entry, and more.
Product data is central to any e-commerce business. The success of your e-commerce business depends as much on updating product information efficiently and accurately on the website as on expanding the market and driving sales. The right descriptions for each product is equally important for a good conversion rate. Adzis is here to make it effortless for you. We can provide best-in-class descriptions at a budget-friendly price tag. You can check our site for more details: https://adzis.com/