Amazon is the biggest online seller in the world. There are millions of people shopping there every day and just as many people trying to sell. Amazon can be an incredibly profitable place to sell if you know what you are doing.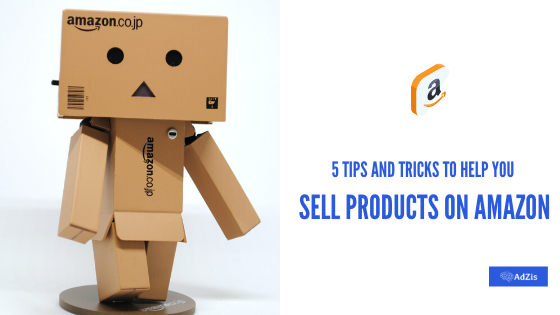 Because Selling on Amazon is so huge and so many people are offering similar things there, it can be hard to make your products stand out. Figuring out how to get your products searched for and bought is a learning curve that may take some time to get just right. There are a few tricks to help make selling your products a bit easier.
Selling on Amazon is a process that is being made easier as more and more people choose to sell through Amazon. Finding the best way to sell and a few tricks to make it easier will set you up for success. Here are a few tips and tricks to help you sell products on Amazon.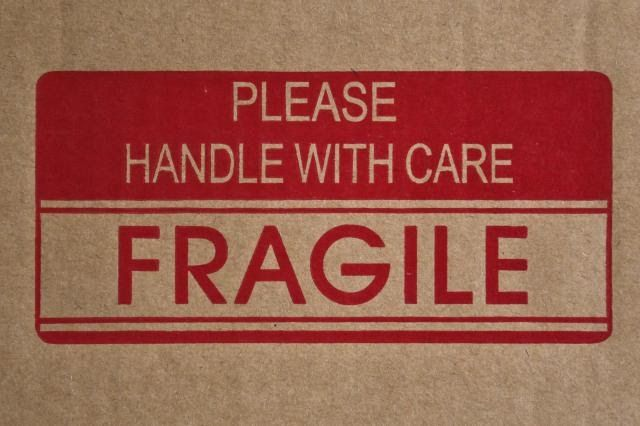 1. Use Keywords
When people search for products on Amazon they usually type in a few words and see what comes up. Anything that fits in the category of their search and uses those words will come up for them to look at. Make sure your products pop up as many places as possible.
You do not want to lie about what your product is, but you do want to write down every single thing it is. Make sure when you put in keywords for your products you are being as thorough as possible. You want as many people as possible to see your products so you need to make sure they come up in searches.
Typing out every category your product fits under is a great way to make sure it pops up for lots of different searches. If someone is looking for blue items and you have a blue bath bomb then you want it to come up there as well as under a bathroom search or a soap search. Make sure your products are described with as many keywords as possible.
2. Utilize Amazon
Amazon wants people to sell through them so they actually make it pretty easy to do so. There are a lot of resources that Amazon provides for free and even more if you feel like paying a bit extra. An example of a free Amazon resource is its ASIN translator. There are also converters out there that can help you convert ASIN to ISBN.
You probably know that books and other items that are going to be sold need an ISBN number. ISBN numbers must be bought and the cost can add up over time. Amazon allows you to use its free ASIN translator so that you can avoid that extra cost. It obviously is not for everybody but it is a great resource to use on Amazon.
Amazon also offers the option of letting them ship your products and handle most of the customer service for you. It is called fulfillment by Amazon and it does cost extra but some people will tell you it is absolutely worth it. Make sure you know what Amazon can help you with and decide if that help is something you need or can pay for.
3. Utilize Reviews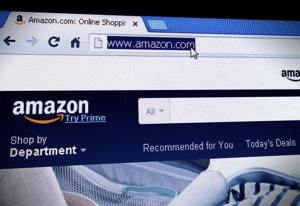 There are not many people who buy a product on Amazon without looking at the reviews first. It is a great way to tell whether to size up is clothes or if the product looks like the picture. Make sure you are getting customer reviews.
Every time you send out a product send a follow-up email a few days later reminding them to leave a product review. Send a note with every product that encourages reviews and feed-back. Make sure all your customers know how much you appreciate their feedback.
If you do get any bad reviews either make it right quickly or show why the customer was wrong in a professional way. If good reviews can make someone purchase a product bad reviews can quickly do the exact opposite. Luckily, quick and professional responses to problems can show you are a good business who made one mistake.
4. Photograph Well
When trying to sell a product, the picture may be the difference between a sale and a flop. The only way people on Amazon can know what they are buying is through the description, reviews, and images. Make sure the images you put on Amazon put your product in the best possible light.
You might want to invest in a lightbox or another small light to help your products photograph well. It might even be a good idea to buy a more professional camera to help you get the best possible images. Making the pictures of your product look inviting and high quality will help you sell.
No one is buying the product with a grainy photograph or only a few pictures at bad angles. It is important you showcase what they are buying so they know what to expect and so that it looks good. A good photo can help you make a sale.
5. Priced Competitively
Amazon is a huge company that millions of people use as a tool to sell their products. It is very unlikely you are the only one selling the product you want to put out. If you want to sell your products you need to make sure you are paying attention to pricing.
It might seem silly to be competitive in online sales, but it is incredibly important to running your online business. If you are selling the most expensive version of your product and it is not getting the best reviews then you are losing sales. Look at what similar items are priced at and go from there.
You might be able to go up in price as your products get better reviews but do not start at the highest price point. Competitive pricing strategies are one of the best ways to get your products noticed and bought instead of your competitors. Make sure your prices are correct for your item and works for your category.
Conclusion
Amazon is a mega-company that is helping make other people a lot of money of their own. Learning the best ways to use Amazon to your advantage will help you sell better and make more money. Becoming successful on Amazon requires a lot of work and product research.
Always give your product a fighting chance with pricing. Make sure its photos look amazing and show exactly what you are selling. Finally, use as many of the tools Amazon gives you as you feel you need and can afford.
Selling through Amazon is a great way to get your products out into the world and start racking up positive reviews. There are a lot of things you can sell on Amazon, make sure what you are selling is something that you feel many people will want. Those are just a few tricks to help you sell products on Amazon.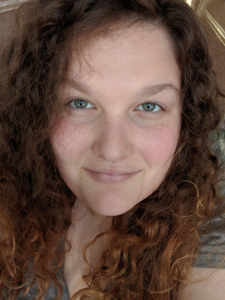 Halley Johnson is a software freelance writer and editor. Who is currently employed by Yourgreenpal.com. She has a few published pieces under pseudonyms. They mostly consist of below-average poems. Halley is currently in the process of writing her first full-length novel (it will actually be under her real name). Her greatest accomplishments are being a good mom to her pig and an average daughter to her parents.

If you want to appear on the first page of search engine results, your eCommerce website has to include related trending keywords. Related trending keywords are keywords related to the contents of your websites and are among the most searched words. If you are looking for SEO-friendly product descriptions, you can avail the service of Adzis to get the job done without burning your pocket. You can check our site for more details: https://adzis.com/