Few companies have made waves in the digital world as far-reaching as Amazon. Founded by Jeff Bezos in 1994 during the internet's infancy, this garage-based online retailer would later go on to become a multimillion-dollar phenomenon. Today, they have expanded into e-readers, film streaming, cloud computing, and other new and exciting stuff.
Now like many other internet companies existing today, there might be some things you didn't know about Amazon. So to help you get to know this company more, we've laid out some of these lesser-known facts for you.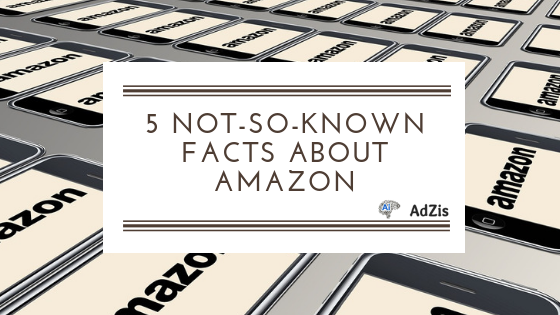 The company was nearly christened "Cadabra"
Initially, Jeff Bezos intended to name his start-up company Cadabra, which is short for "Abracadabra". However, his lawyer misheard the word (he made out "cadaver" instead) and decided to blackball it. So Bezos chose to rename his company Relentless; he even bought it a new domain. But his friends told him the name sounded a little too sinister, so that moniker was scrapped too. Finally, Bezos bought Amazon.com in 1995, and the rest is history.
They lost $5.7 millions worth of sales one time
Amazon once lost around 5.7 million dollars worth of sales in 2013 when its website went offline for 49 minutes. And as the Management Consulting by NR Consults would tell you, that's a lot of profit down the drain! According to Wired.com, that's the equivalent of around 28,643 units of Kindle Fire and up to 428,893 pairs of their best-selling men's boxer shorts. This not only shows how much money the company is capable of making on a daily basis, but it also shows how much sales they can miss out on should their website go down again.
They used to make desks out of doors
During its early days of Amazon, staff members, including Jeff Bezos himself, would go out and buy cheap doors which they could repurpose as their office desks. The company wasn't expecting to make any profit for the next five years, so they have to do this in an effort to save money. And despite growing into a multimillion-dollar enterprise, they still encourage this practice. They even give out awards to employees who can come up with creative and thrifty ideas!
One of their buildings was named after a pet
The Amazon Rufus is named after an employee's dog. Rufus was a permanent fixture at the Amazon HQ. He attends meetings with his master, and he serves as the company's mascot. There's even a legend saying that whenever the company launches a new product, Rufus would tap his paw on the keyboard that would be used to start it. Today, the building is still pet-friendly, with up to 4,000 canines coming there to accompany their owners during work.
The old mailbox in Jeff Bezos' former home is still there
Back in the old days, Jeff Bezos ran Amazon from the comforts of his home in Seattle. And since his business received so much mail, a normal-sized mailbox just wouldn't do. So he had a larger mailbox installed next to the old one. Bezos later sold that property in 2009, with the new homeowner apparently having no idea that he's living a piece of e-commerce history. To this day, the large mailbox still stands outside the house.
Got a Story to Tell?
We all use Amazon. Like it or not, the company is here to stay, selling us more and more awesome goods and changing the way we do business. Do you have any interesting stories of your own about Amazon? Please feel free to share them with us!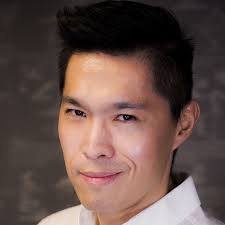 Author's Bio:
Edwin Deponte is a motivational writer who is also passionate about Social Marketing. He believes in others' abilities and tends to bring out people's hidden potentials through his words of inspirations and motivational articles.
ADZIS – E-commerce Content Engine